One of the ways to make sure you don't end up with a dead car battery is to ensure it's in great shape and not draining.
The car battery is the heart of your car. If your car battery dies, you will be stuck with a dead vehicle as well. Your car will not start, the headlights will be dimmer, and the engine will be unresponsive. It's truly an inconvenience if your car suddenly stopped in the middle of the road because of a dead battery.
To avoid encountering such a dilemma, you need to make sure your car is in perfect shape. One of the ways to make sure you don't end up with a dead car battery is to ensure it's in great shape and not draining. But why does the car battery drain? Philcarnews.com will help you determine the various causes of a draining car battery.
Here are the six most common causes of a draining battery.
1. Leaving the lights open
When you keep your car lights open even when not in use, don't be surprised if you have a dead battery. It is one of the most common reasons why a car battery is draining fast. It's also a common mistake done by most drivers.
Usually, this happens when you're rushing home from a tiring day at work. You most probably forgot switching off the headlights or leaving the trunk open. This could drain the battery overnight.
Keep in mind that even small dome light can dramatically drain the battery. It's very important to double-check if there are car lights you haven't switched off yet before closing the car doors.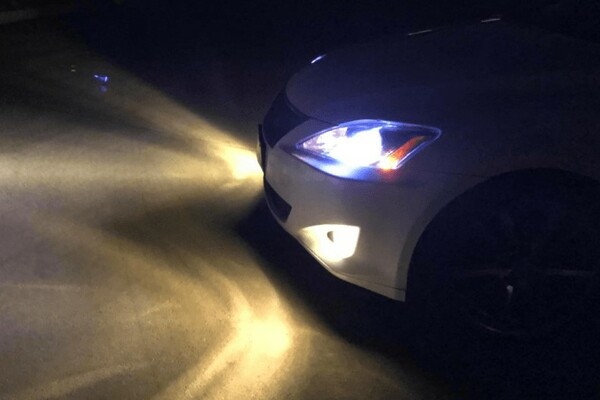 2. Electrical problems
Electrical problems are another major factor that causes a draining car battery. It is the most common answer you would hear if someone asked, "what factors can drain and worn-out a car battery?".
Another main culprit of a draining car battery is the electrical problems. Some car components are continuously functioning even after you turn off the ignition key. Some of these components are the clock, radio, and security alarm. It's normal that they stay operational the entire time.
 But, if there's an electrical glitch in your car, it can cause other components to switch on. Take the parasitic drain as an example. It can extend to switching on the glove box and trunk lights, which should normally remain off.
>>> Related: 7 Causes why your car battery fails prematurely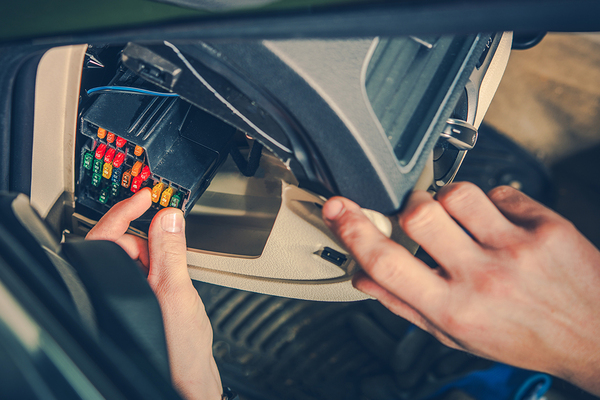 3. Weak battery condition
Inadequate and improper car maintenance can cause the car battery to weaken. As a result, it may not be able to store the needed energy for an extended period. It will also be vulnerable to any condition. Keep in mind that when you have a weak car battery, even the smallest drain such as radio or clock memory function can shut it dead.
Also, batteries that are in poor condition will not function well, nor will it last in extremely cold or hot weather. The best thing to do to avoid such a scenario is to maintain your car battery properly. Always have it checked and inspected, so you don't end up with a dead car battery in the morning.
Tip: You can purchase trickle chargers to help you with maintaining your car battery. A trickle charger can charge a car battery slowly, thus preventing overcharging.  Just make sure you buy the one with the best quality.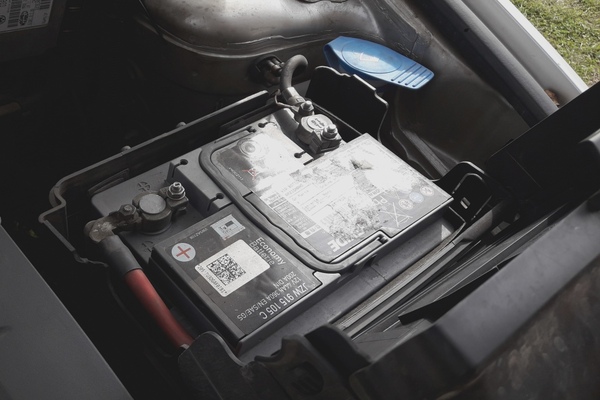 4.  Loose or corroded battery connections
Loose and corroded connections are another result of inadequate and irregular maintenance. If this is the case in your car, it will prevent the charging system from functioning correctly.
As a result, it will drain the car battery even when the vehicle is in use. Most car models utilize an alternator to charge small components such as lights, clock, and radio.
If that is the case, a charging issue will worsen the draining problem. You should seek assistance from a professional mechanic if you encounter such charging issues because it can worsen the battery drain.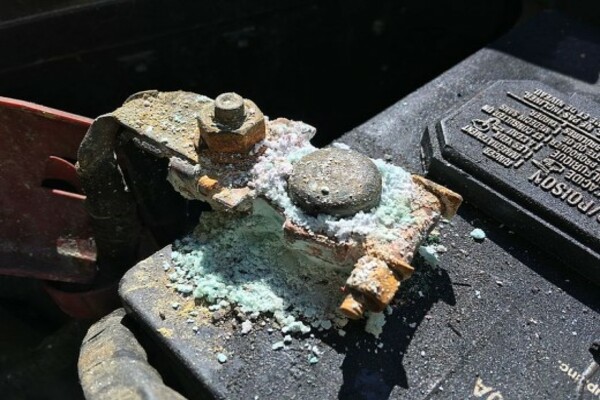 5. Malfunctioning alternator diode
If you're wondering why the car battery still drains even when it's off, then the most common culprit is the faulty alternator diode. The alternator's role is to supply power to several electrical systems and recharge the battery. If your vehicle has a corroded diode, the circuit will induce energy even without the engine operating.
>>> Related: Check out for most common bad voltage regulator symptons
6. Old battery
If you consistently experience car starting problems, the culprit might be a worn-out or old battery. Typically, the lifespan of car batteries lasts for 4 to 5 years.
If your car battery is already at this age, then it might be the root cause of your draining problems. To solve this issue, all you need to do is to buy a new quality battery.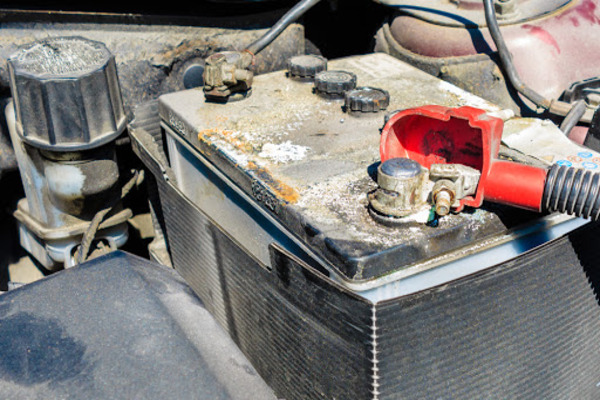 What if your new car battery is still draining?
As we've mentioned earlier, car batteries only last about 3 to 4 years. After that, it will start to wear out, thus causing some draining issues. If you already replaced your old car battery and still got some problems, then the battery is not the problem. Here are some of the common reasons why your car battery keeps on dying:
1. Frequently driving in short distances
Don't be surprised if the battery of your vehicle tends to end too soon if you regularly drive in short distances. The primary role of the car battery is to supply power to the car's ignition.
If you always drive at very short distances, you're not giving the alternator the necessary time to recharge between the start and stop of the vehicle. It will gradually drain the car battery, making it last shorter than its usual lifespan.
2. Extreme weather condition
Extreme weather conditions can harm the battery of a car. If you leave your vehicle in temperatures that are too high or too low in an extended period, lead sulfate crystals will build-up. 
This build-up is the main reason why car batteries don't last long. It shortens the battery's lifespan and increases the recharged time needed by the battery.
>>> Related: 
3. Faulty charging system
The alternator of your car provides the energy it needs to recharge the battery. If any of its component malfunctions, you can expect that your car battery will not last for long.
Source: Hanna Miel Sanchez