Since the number of women driving is increasing, so does the need of creating a list of suitable cars for ladies in the Philippines this 2022. Look through our list and let us know which one is your choice.
How could you define a good car for women? It must have a lot of space, a large trunk, or it must be easy to drive? This article will help you choose one of the top 10 best cars for ladies in the Philippines.
Cars for ladies in the Philippines: What are the criteria?
Compiling an inventory of cars that best fit for ladies ain't no easy task for it assumes women's wants and wishes are easily generalized, which is, in most cases, unpredictable.
Women tend to search for vehicles that provide them (and perhaps their future families) lots of comfortable space. They also seek for cars that have good visibility, are easy-to-maintain, reliable, attractive, and safe.
Of course, it wouldn't hurt if these vehicles are stylish, maneuverable and fun-to-drive, but many are willing to compromise a touch as long as their cars don't take up an excessive amount of fuel and maintenance expenses in their monthly budget.
And yes, there are more subjective factors, as well.
What is women's most important buying criteria when looking for a car?
So to seek out the 10 best cars for Filipino ladies in 2022, we came up with the following 2 basic rules:
Firstly, the cars on this list need to be new models. While you might find some that were already around for a while, but we make sure they have just been given a recent update.
Secondly, our list needs to suit well with ladies of different uses and demands such as extra space and fuel-efficiency.
The following list is suggested by Philcarnews.com and is in no specific order. Now let's check it out and see if the car you are eyeing can make it to our Top 10.
Top 10 best cars for ladies in the Philippines this 2022
1. Honda Civic: From ₱1,115,000
There is absolutely no reason for us not to love the Civic.
This car is one of those best cars for Filipino woman drivers. It is safe, elegant, reliable, practical, and fuel-efficient.
Many Honda Civic reviews suggest that this car fits not only for single ladies but also those who are planning to have a family since it features a lot of comfortable space at the rear. This makes it more convenient for those fun night-outs with friends or family, and also provides sufficient space for children to entertain themselves during long trips.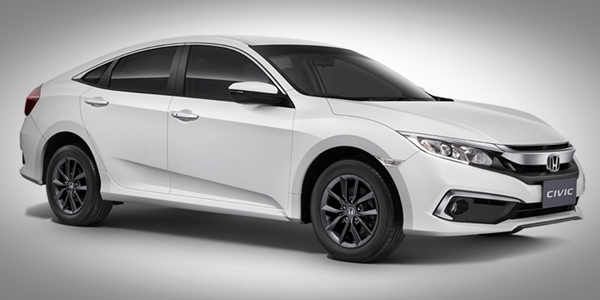 The Honda Civic features decent space for passengers
2. Honda Jazz: From ₱868,000
Yes, we've got to admit that the Honda Jazz isn't sexy; neither is it the kind of car to form women's hearts melt like taffy.
Still, it is one of the simplest subcompact vehicles to use for girls who are into practicality and convenience. As the day ends, most ladies prefer the posh of comfort after the euphoria of traffic and potholes fade.
This car is nimble and agile on the road thanks to its quick and light-weight steering. It also has lots of space, making it an ideal option for ladies who have kids and sundries.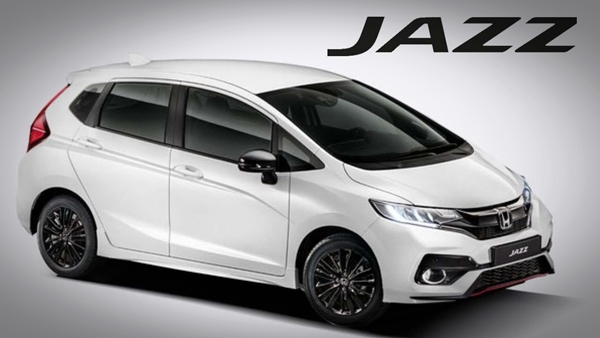 This Honda hatchback is a go-to car for ladies who are into practicality and convenience
The cabin is extremely versatile, with decent headroom and legroom for passengers and even pets to maneuver around. It also offers comfortable seats and simply accessible doors that make entering and exiting the car feel like a breeze.
3. Honda Odyssey: From ₱2,288,000
Those who need bigger space than the Honda Jazz can consider the Odyssey instead. Surprisingly nimble despite its huge size, this minivan offers its owner its foremost refined rides and handling on the road.
What's more, its sturdy interiors can absorb the rough handling of extremely boisterous kids (and adults) sort of a pro. The second and third-row seats also offer good legroom for those extremely boisterous adults to stretch their legs bent rest.
Just like its sibling Jazz, the Honda Odyssey is reviewed to have a highly versatile and practical cabin, allowing us to accommodate a whole family.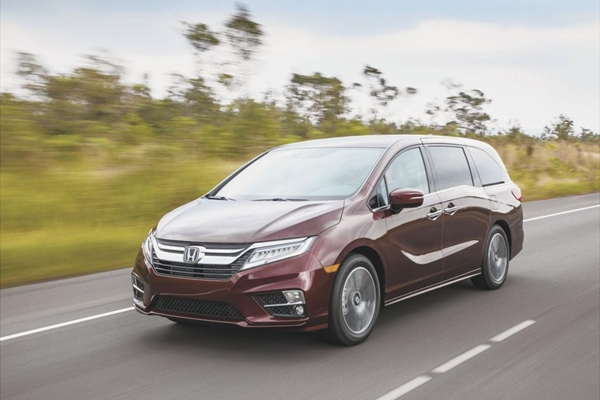 Those who need bigger space than the Honda Jazz can consider the Odyssey instead
And since it is a Honda, expect it to own superb safety features as well. Not only being one of the best cars for woman drivers this 2022 in the Philippines, the Odyssey is also a go-to vehicle for a lot of Filipino families since it comes equipped with useful features and functions that make their lives easier and more convenient on the road.
>>> Readmore: Car for sale Philippines
4. Hyundai Tucson: From ₱1,368,000
The Hyundai Tucson is the number 1 option for those ladies who are especially into style, refinement, reliability, and space. Some even claim that this car has almost passed the score point of an SUV since it offers a huge space to fill our stuff in.
The Tucson is a nice fit for Pinoy women who look for various options and utilities when buying a car. And this vehicle meets those criteria just right.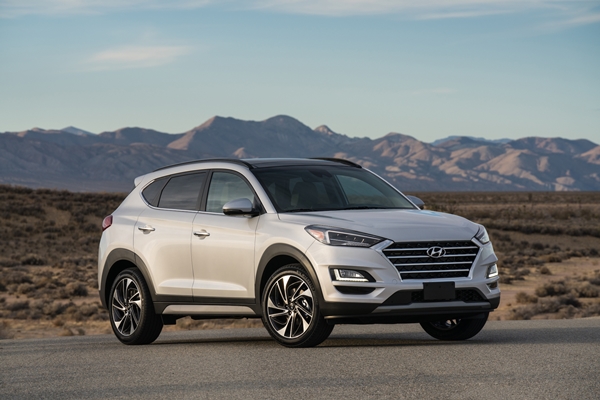 The Tucson offers a huge space for women to fill their sundries in
Buyers can select from a large range of diesel and petrol engines, manual and automatic transmissions, two or four-wheel drives, and five trim levels.
5. Kia Sportage: From ₱1,290,000
If you are that type of car buyers who have particular concern for interior design style and equipment levels, then the Kia Sportage might probably be what you are looking for.
It's worth pointing out here that the Sportage is considered as a typical choice of career women (either with or without families) for its practical design: simple-looking, yet elegant.
The Sportage offers good and accurate steering that enables the driver to feel the paved surface through the wheel. It also provides decent visibility on the road, making it easy for petite women to maneuver the car around.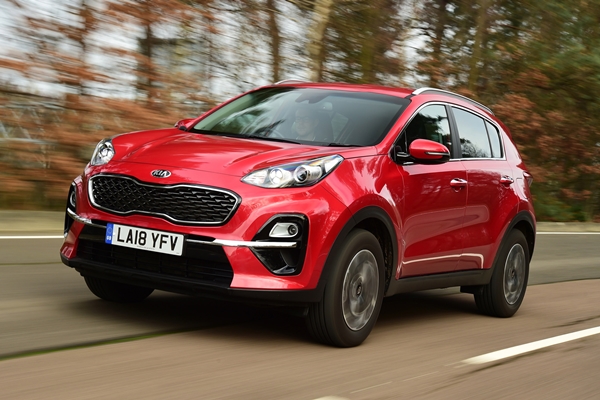 The Sportage is appreciated for offering good and accurate steering
By the way, for skeptical buyers who might think a practical car is a no-fun one,  you might get it wrong. The four-wheel-drive variant available with the 1.6 T-GDi and a 2.0 diesel GT-Line options can actually be a fun off-roader.
Are there any female off road racers here?
>>> Suggested posts:
6. Kia Forte: From ₱1,095,000
As a woman, who doesn't want to stand out, and be noticed? Okay, that statement might not be applied to every woman on earth but if you happen to be one, then consider buying a Kia Forte. The fact that it's not listed in any best-selling car lists in the Philippines also has a positive side: It's pretty unique to own one.
The Kia Forte has a 1.6 liter turbo that's even more powerful than the present Civic RS and proper transmission. More importantly, its fuel consumption only costs 1 liter of gas  to drive up to 7.8 km within the city.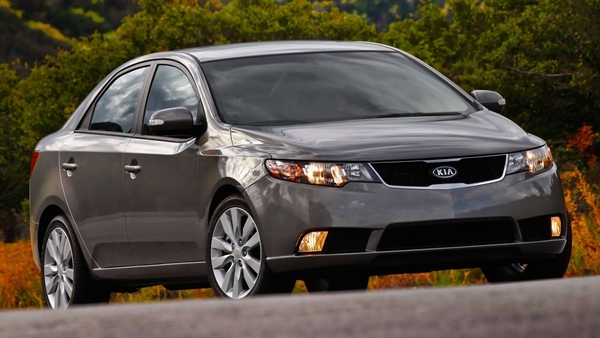 One plus point for the Kia Forte is its decent fuel consumption of 7.8km/l
There is no bias to say it can beat almost anything that you are able to throw at it. Fierce and competitive, the Kia Forte roars out of the gate and offers elegance, sportiness in a very great package.
9. Toyota Corolla Altis: From ₱1,595,000
First off, do not miss-read this with the Coronavirus.
Showing concern over environmental issues seems like a thing nowadays. These days, power is usually overrated and you cannot really find any use for horsepower not with all that gridlock traffic and rising fuel prices. Last year, Toyota made a giant splash with the discharge of the Toyota - Corolla Altis Hybrid.
It had the center of the costlier Toyota Prius within the shell of the sportier and more practical Corolla. Environmentally conscious women will love the very fact that you just can have less guilt driving this hybrid.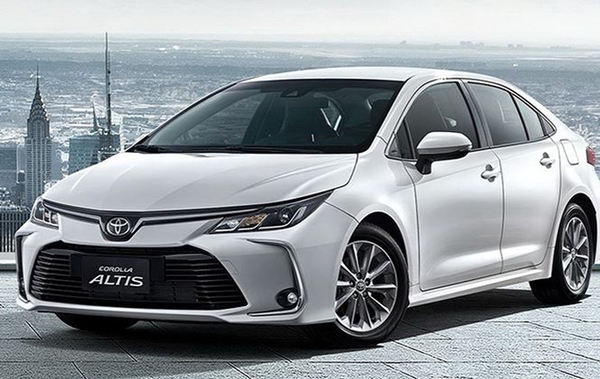 The Toyota Corolla Altis Hybrid belongs to environment-friendly lady drivers
How about capacity? This car can accommodate up to five people. Also, there are heaps of space for your luggage and sundries to fill in.
And fuel consumption? With only a litter, you'll draw close to 16.4 km within the city. Isn't that a nice figure to take into account? For this reason only, the Corolla Altis also deserves a slot in our list of the best affordable cars in 2022.
10. Ford Ranger Raptor: From ₱1,998,000
Rugged and Sporty, the Ford Ranger Raptor is that of a perfect car for just that kind of woman. Very similar to the Suzuki Jimny but in a much larger and more rugged package. Some guys might decry this choice but one cannot deny the very fact that power is sexy.
The Ford Ranger Raptor may also fit more people inside compared to the Jimny and contains a bed, which, to be honest, just couldn't and wouldn't carry not heavy-duty stuff or any cargo that is larger than your regular luggage.
In exchange, with as low as 5.7 km/l (in-city driving), it can already offer you the best driving experience.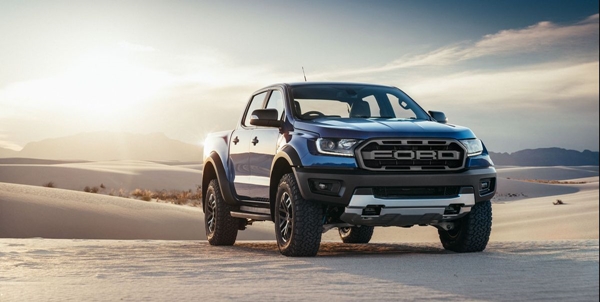 Despite of its big size, this tough-looking machine has a decent fuel consumption of 5.7km/L
Cars for ladies in the Philippines: Final thoughts
We hope this list of recommended cars for Filipino women drivers has given you certain suitable options to take into consideration, no matter how your preference and personality are.
If there are any options that we have failed to suggest but you think they should be on this list, don't hesitate to let us know.
Do bookmark Philcarnews.com, we will get back with more auto news and helpful tips for car owners.