In the seven-seat line of crossovers, between the Suzuki XL7 vs Honda BR-V Philippines, which one is better?
Suzuki XL7 vs Honda BR-V Philippines: First Thoughts
Noticeably, in 2016 and 2018, the Honda BR-V and Toyota Rush completely dominated the Philippines' dynamic seven-seat crossover segment.
However, in 2020, Suzuki Philippines has entered the game by introducing the Suzuki XL7. With a more sturdy appearance than its brother Ertiga, is Suzuki XL7 a worthy opponent of O.G. Honda BR-V? 
Let's get into the Suzuki XL7 vs Honda BR-V Philippines comparison with Philcarnews.com right away.
Suzuki XL7 vs Honda BR-V Philippines: Dimension and Exterior
The Honda BR-V and Suzuki XL7 have a similar appearance with nearly identical sizes, fake sliding panels, and roof rails.
As for the size specifications, the Suzuki XL7 appears to be slightly bigger at 4,450mm long, 1,775mm wide, and 1,710mm tall. The Honda BR-V, however, shows 1,735mm smaller in width, 1,666mm lower in height, and 4,453mm longer.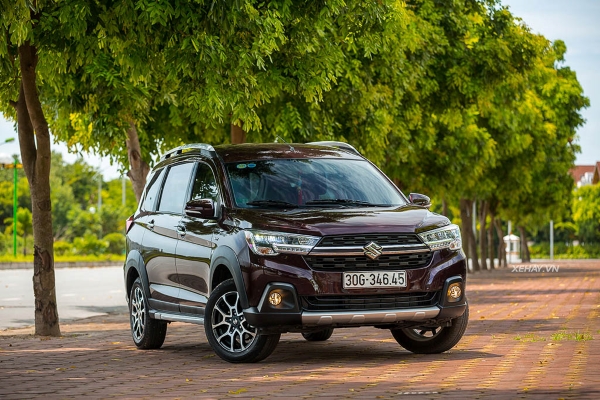 The minimum ground clearance of both crossovers is roughly equivalent, 200mm for the XL7 and 201mm for the BR-V.
The XL7 and BR-V looks are nearly identical, with the same layout of lights, front bumper, grille, and car name just below the grille. Even the roof border of both models is similar. 
Overall, the BR-V's overall proportions and design are closer to that of an SUV. Meanwhile, the XL7 has a more aggressive front design, remind some about the MPV.
>>> Check out: How To Make Your Car's Exterior Color Last Longer
Suzuki XL7 vs Honda BR-V Philippines: Interior
The interior space of the XL7 and BR-V offers comfort for seven adult passengers. The seats of the Honda BR-V look classy with leather upholstery and red stitching. Meanwhile, the XL7's seats are covered in earth color, with just some leather decorated in several positions.
The XL7s seats are quite flexible as they can slide forward or backward and foldable. 
For the capacity, the BR-V's reaches 223 L at average and a maximum of 521 liters with the folded-down third row. Meanwhile, the cargo space of the XL7 is smaller, at 153 liters, but when the third row is folded down, cargo capacity increases to 550 liters, which is significantly larger than the BR-V.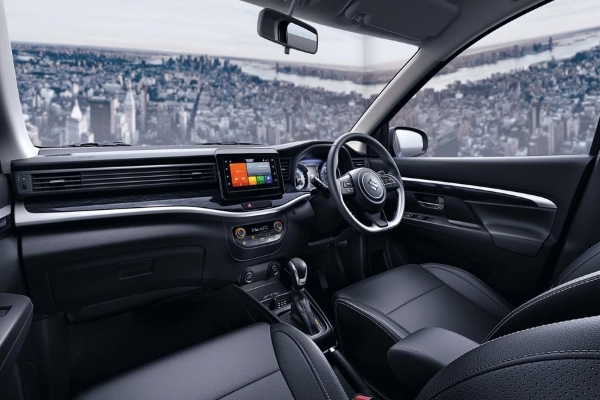 In terms of interior comfort, both Suzuki and Honda are equipped with automatic rear air-conditioning with air vents for the XL7 vs BR-V. 
The two crossovers also feature advanced technologies such as offline navigation, Bluetooth connectivity, and Apple CarPlay and Android Auto. 
However, the XL7's infotainment system is slightly superior, with a 10-inch touchscreen display and two additional tweeters. While the Honda BR-V only comes with a 7-inch touchscreen display and fewer speakers supporting the sound system.
>>> Also read: How To Maintain The Perfect Car Interior
Suzuki XL7 vs Honda BR-V Philippines: Engine & Transmission
Under the hood of the Honda BR-V is a 4-stroke i-VTEC petrol engine that uses a front-wheel drive with a continuously variable transmission. The engine's power can reach 118 hp with 145 Nm of torque. 
On the other hand, powering the Suzuki XL7 is the K15B-4 inline petrol engine with 103 hp and 138 Nm of torque. Similar to the BR-V, Suzuki equips the XL7 with a four-speed automatic transmission and front-wheel drive.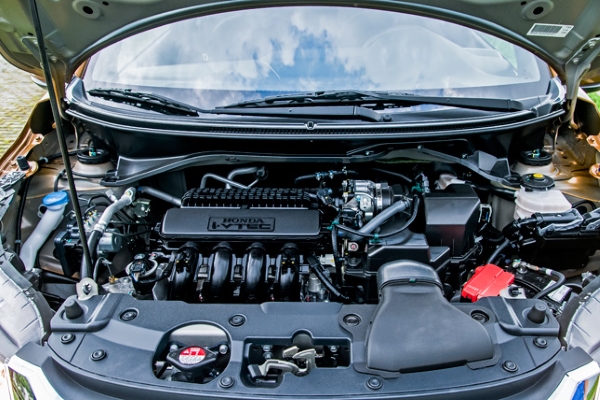 The two crossovers' suspension system is similar, with the front being a MacPherson strut and the rear feature a kind of torsion beam.
>>> Related: How Deep Is Your Knowledge of Car Engine?
Suzuki XL7 vs Honda BR-V Philippines: Safety
The safety systems of XL7 and BR-V are quite similar in general. Both crossovers feature dual front airbags, ISOFIX, reverse camera, and keyless start system. 
For stable speed control, both cars come with the stability control system and anti-lock braking with EBD.
However, the XL7 seems to be more stand-out compared to the BR-V with a reverse sensor, speed sensor door lock, and hill hold assist. 
>>> You may also like:
Suzuki XL7 vs Honda BR-V Philippines: Price
Honda introduces three Honda BR-V variants for the Philippines market, starting at PHP 1,035,000 for the 1.5 S CVT variant. On the other hand, Suzuki XL7 currently has only one GLX variant at PHP 1,068,000.
2021 Honda BR-V Philippines: Variants & Price
Suzuki XL7 Philippines 2021: Variants & Price
Overall, the Suzuki XL7 2020 offers more features than the same price point. The Honda BR-V's premium interior and safety features can only be found in the premium variant BR-V 1.5 V CVT. 
Suzuki XL7 vs Honda BR-V Philippines: Conclusion
Suzuki XL7 and Honda BR-V do not have much difference in specifications. However, when it boils down to it, the 2020 Suzuki XL7 gives you more bang for your buck. 
Though the BR-V already has a solid reputation, you know Honda fans, they're also ferociously loyal to their brand, value for money is damned.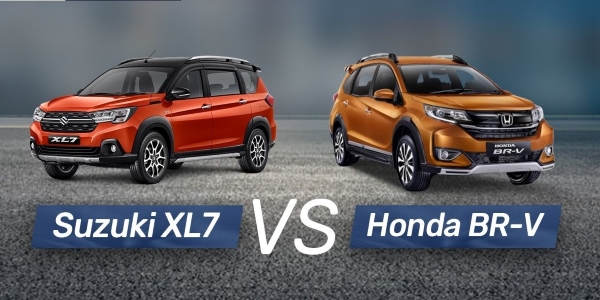 We hope you have made your own decision after these comparison specs between the Suzuki XL7 vs Honda BR-V in the Philippines. 
Stay tuned for more useful tips and advice for car buying and selling from our website.