Getting dazed among hundreds of selections regarding best dashcam in the Philippines? Don't worry! We've got your back. Click on this post, and you are good to go.
You have been tiredly searching for the best dashcam in the Philippines day after day. Sadly, nothing lingered in your mind except for the extreme confusion. The information distorted for the commercials' profit logically puts you off, causing a skepticism about the products' actual value. So here we are to serve.
Suppose you are obsessed with cars and want to accessorize your "lover" with a Philippine dashcam. This paper will provide the six best dash cams of 2020 for you to freely select. Believe us! You will not regret reading our article.
For those seeking accessories for their cars, but have not ever heard of a dashcam before, we will generalize some facts about it. This functional device is a small camera coupled with a dashboard to record sounds and images while driving. The product is currently popular with regular drivers, taxi and bus drivers, police officers, etc. You can also connect dashcam with other onboard technologies, such as GPS devices.
It would be best for starters to prioritize your needs and carefully consider every single dash cam's distinctive features, instead of selecting a coolest looking product. 
Now, come with
Philcarnews.com
to see the top 10 dashcam in the Philippines!
#1. Garmin dash cam 55
The Garmin Dash Cam 55 offers you some best features for the greater leverage of being small and discreet. Your visibility, accordingly, will stay pleasantly clear while driving. Besides, the Garmin can access wifi as a mobile device so that you can edit videos right away. Voice control is also one of three significant features making the Garmin become a formidable competitor among many versions in the market. You can use your voice to command the dashcam to take a photo, save video or run timelapse by this advantage. And lastly, the device comes with various imperative warnings, including lane departure, red light, or forwarding collision.
Pros
Lead the dashcam ranking
Install and detach easily
Possess a voice control feature
Cons
>>> Read more: 8 Great Benefits of Installing Dashcam In Your Car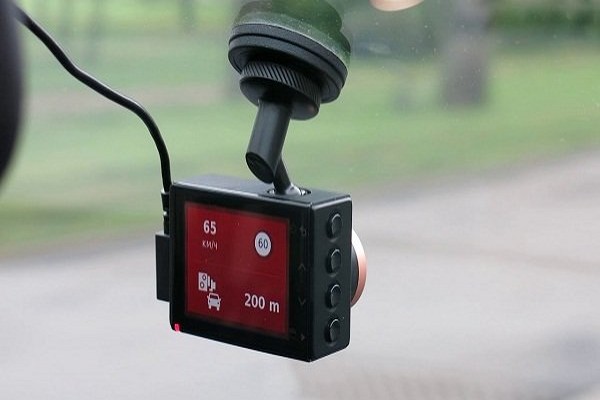 Garmin Dash Cam 55
#2. Mobius Maxi 2.7K
A good dash cam may cost an arm and a leg, especially those devised by famous names. But if you are hunting for an affordable dash cam with good functionality, the Mobius Maxi 2.7K can be the right option for you. Max is the latest newbie on the Mobius block. Therefore you can reckon on its innovative modifications. Last but not least, the dashcam's records from 2.7k videos use 30 frames per second, and its field of view is 150 degrees. 
Pros
Affordable
Excel at recording good quality videos
Cons
Not as exceptional as others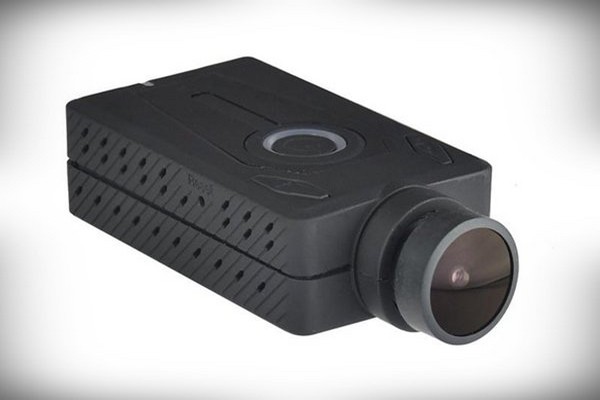 Mobius Maxi 2.7K
#3. Blackvue DR590W-2CH
Known as a high-quality dash cam manufactured by an excellent name that is Blackvue, you can expect the Blackvue DR590W-2CH will be worth it for the high price. The product has two channels that capture full HD 1080 camera car front and rear. Thanks to Blackvue's compact design, drivers can observe the surroundings clearly with no worries. Though the Blackvue DR590-2CH is a cheaper substitute, you can not access wifi.
Pros
Well-designed
Equipped with a Sony STARVIS sensor
Cons
Expensive
Not compatible with data cloud
>>> Also check out: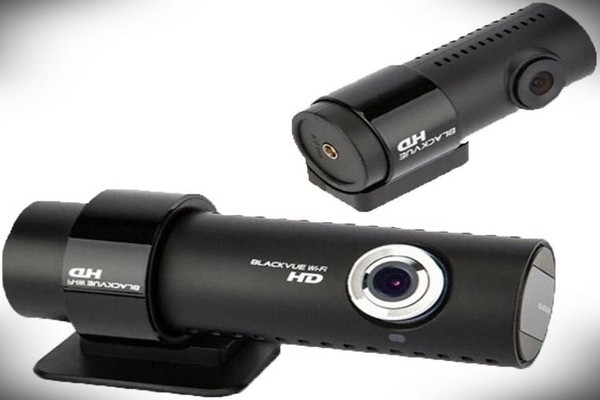 Blackvue DR590W-2CH
#4. Azdome PG07 Dual Lens Dash cam
Because of Azdome's Full HD Driving Recorder, you can tape videos with full HD quality. Along with a 4.3-inch IPS screen, the Azdome PG07 Dual Lens also possesses a CMOS Sensor, taking up to 64 GB class 10 micro SDHC. More noticeably, the rear cam from the Azdome package maximizes its viewing to 170 degrees that helps avoid blind spots perfectly. 
Pros
Reasonable price
Have HD recordings
Offer wide-angle visibility
Cons
An alternative to your mirror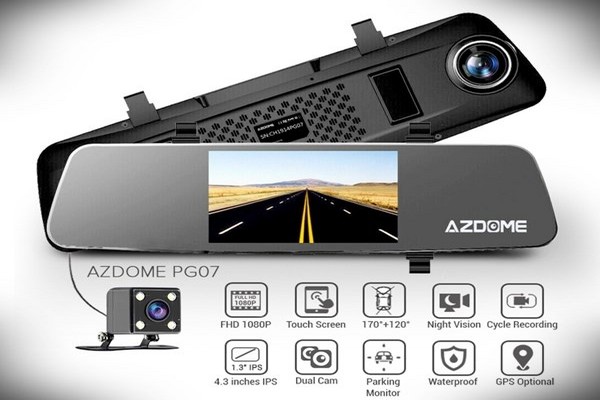 Azdome PG07 Dual Lens Dashcam
#5. YI Smart Dash Cam Camera with ADAS
Despite being the most affordable item, the YI Smart Dash Cam Camera manufacturer still achieves big sales from the market. Why? Let's discuss some facts about the YI dashcam to understand the reason for its popularity. 
This product accommodates 1920x1080p full HD video at 60 frames per second. The YI dash cam even captures the brightest and sharpest images though you are driving at high speeds. Also, it has a wifi function for users to edit photos and videos immediately. The Advanced Driver Assistance System (ADAS) furnished from the set helps send out alerts and warnings.
Pros
An economical option
Handy
Run a wifi function
Cons
A plastic product
Output without HDMI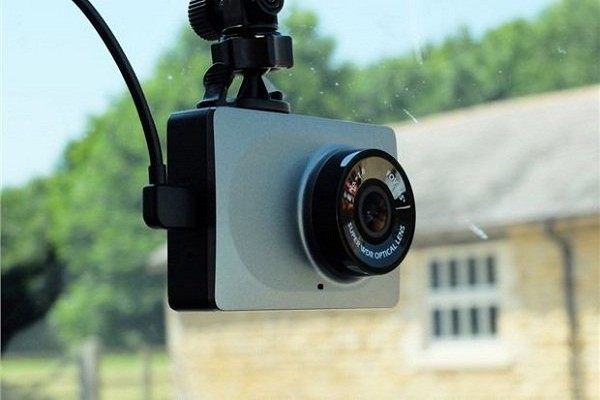 YI Smart Dash Cam Camera with ADAS
#6. Anytek T77 Car dash cam
When it comes to the best car dashcam in the Philippines, Anytek T77 is one of the most outstanding products from Anytek. Because of its full HD driving recorder, the dashcam promisingly records the best tapes regardless of raining outside. Moreover, the device will automatically change its original camera image view to the back mode when you drive the car backward. This function uses a 5-inch full mirror screen. 
The Anytek dash cam also serves a G sensor, which monitors the proper acceleration to guarantee important footages affected by accidents. Interestingly, Anytek's cyclical recording operates as compensation for its memory card's inadequate capacity. This function ensures the dashcam will not stop writing the new files when inputting the old files is beyond the storage limits.
Pros
Affordable
Packed with the rear camera
Have G sensor
Record cyclically
Cons
Not support wifi, GPS, and HDMI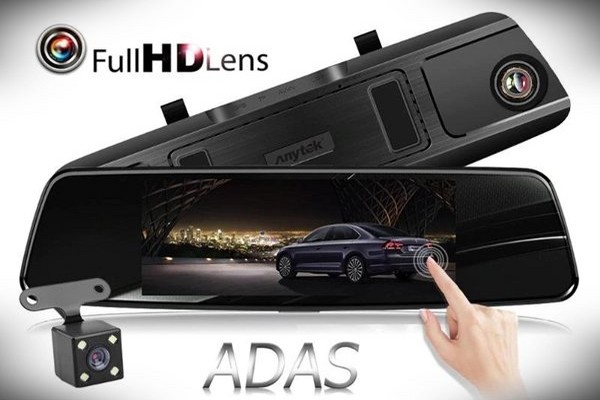 Anytek T77 Car Dash Cam
Best dashcam in the Philippines: In Conclusion
The list of best dashcam in the philippines 2020 is now available to check out before concluding which one is an appropriate choice for you. Sharing is the best way to connect everyone and help us enjoy a better life. Hence, apart from the six dash cams we already mentioned above, you can share your experience with your Philippine dashcam in the comment part. We always welcome your opinions. By the way, thank you for reading our post. 
>>> You may also concern: