Read to know tips on decorating your vehicle for Christmas without going overboard.
T'is the season for all the shimmering and shining paraphernalia to rise up from the garage's dusty shelves. Yes, you thought it right, it's the Holidays! Everyone looks forward to celebrating it with family and friends. After all, the value of sharing the time with loved ones highlights the reason for its celebration. Apart from decorating your house and office area with Christmas decor, your car shouldn't be left out as well. But, there are cases when Christmas decor looks way too much and it exemplifies your artistic side, maybe it's time to bring it down a notch. This article from Philcarnews.com will provide you with a list of some of the accessories you can use to decorate your car for this Christmas.
1. The mini Christmas tree
You can look up on the internet for a Christmas tree for your car. This iconic accessory signifies that you are all ready and pumped up for the celebration. Amusingly, you can decorate your dashboard with mini figurines of lighted Christmas trees and there are available items on the market right like a figurine of a car transporting a Christmas tree.
You can decorate your dashboard with an alternate of trees and cat figurines. Just make sure to get figurines that are matching colors with your dashboard or car color. Keep it to a minimum.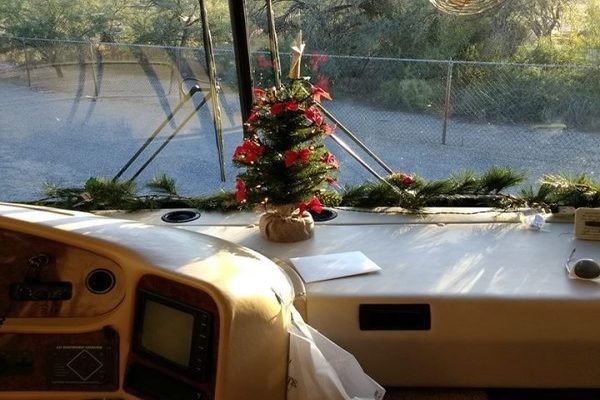 You can decorate your dashboard with mini figurines of lighted Christmas trees
2. Let the car sleigh!
Yes, you cannot just possibly ditch the car with Santa's sleigh for transportation purposes. Then, you'll have to deal with Rudolph and his reindeer friends and it's a whole lot of different areas to be concerned with. But, if you want to throw in a whole lot of sleigh element in your car, you're in luck!
You can design your car with antlers and a red nose. You can create one yourself or purchase them online. Throw in a few sparkles and watch it turn dashing in no time. However, after celebrating Christmas, make sure to detach it from your car to avoid embarrassing stares from people who have gotten over the celebration of Christmas.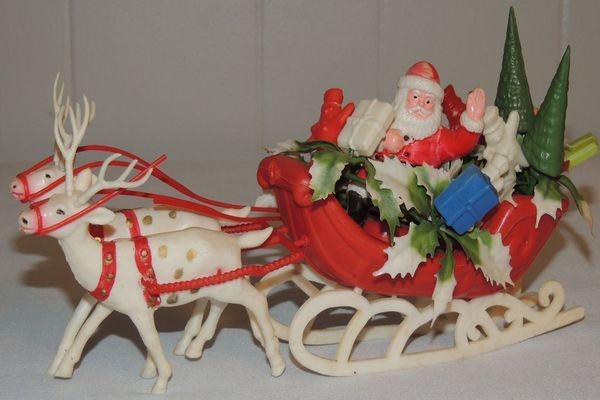 You can design your car with antlers and a red nose
3. Aerial balls
You can decide on who gets to ride with you for the day by purchasing a set of various aerial toppers online or in your favorite car shops. From your favorite superheroes, up to your favorite set of emojis and Santa and his sleigh. These are ideal for car owners that want to decorate and join in the festivity without going for the more obvious option. It's completely subtle and simple.
4. Christmas wreath on your steering wheel
If you think that wreaths shouldn't be as traditional as door wreaths should be, maybe a steering wheel wreath can do. This decor can either signify your disdain for the ordinary or your overflowing love for the many perks that Christmas bring, like decorating.
You can either purchase one online and choose among the many pre-made designs or choose to make your own. Just make sure that whatever material you are going to use, assure that it is comfortable to hold on to for long periods of time since you'll be doing a lot of driving around during this particular season.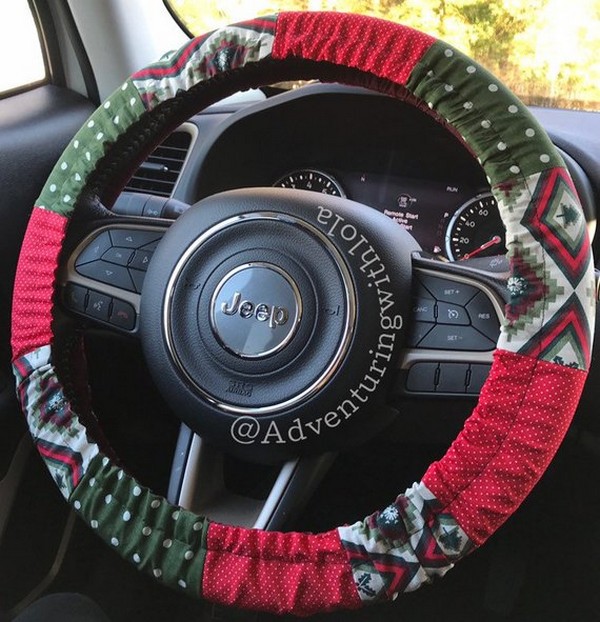 Traditional Christmas door wreaths can also be a steering wheel wreath too
5. Snowflakes and snow
You'll be surprised to discover that there are a lot of items in the market that is available and is simply unnecessary for a car owner to use. Like snowflake stickers and snow decors that you could stick in your dashboard or on areas, you might think suitable for the design. You can choose to have snowflakes that glow in the dark or snow stickers that glisten and sparkle.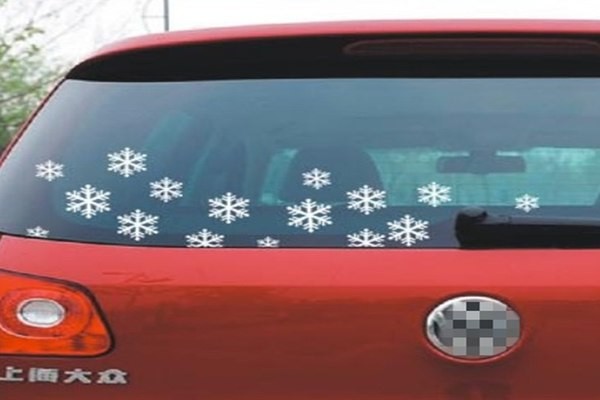 Snowflake stickers and snow decors would also be a great Christmas decor that you could stick in your dashboard or on any areas
6. Socks and treats
One of the many traditions introduced during the celebration of Christmas is the habit of placing socks by the furnace and treats and Christmas candies will fill it. You can also adapt this habit in your own car as well. Hang mini socks in your dashboard and fill them in with your favorite treats so that you can have fun munching on your candies whenever you're driving. Functionality and design at its finest! After all, Christmas is the time where you get the absolute permission to do whatever that you want like binge-eating on your favorite cookies and treats. The diet if off, fellas!
7. Christmas melodies
One of the greatest things that could quickly change your car's atmosphere and embrace the festive air the season brings is to load up with Christmas melodies and tunes. Load up your phone or device with all of your favorite Christmas carols and songs to brighten up your driving ambiance. At the same time, whenever passengers tag along in your trip, they'll join in the fun of singing along being merry along the way with your choice of Christmas tunes! (Or maybe not).
8. Minimal to none
There are car owners that would gladly choose not to decor or do something to their car's exterior despite the fact that they are excited about the yuletide season. Some might not even have the time to do so. If you're that type of person, being minimalistic or doing nothing at all is the best option.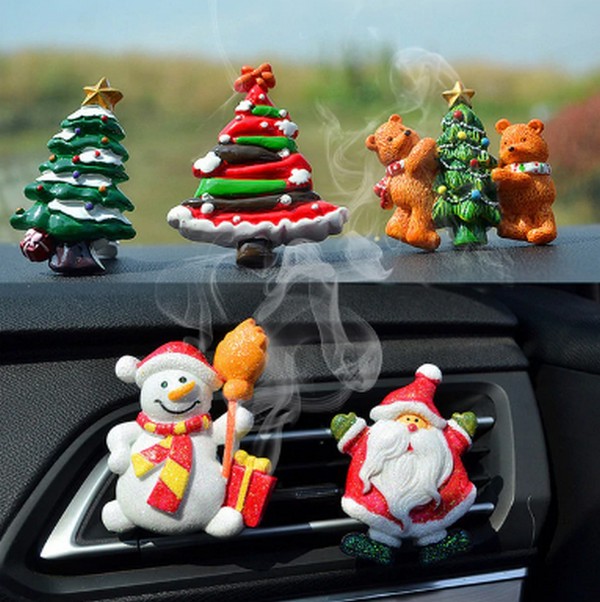 Being minimalistic on your car Christmas decor is often times the best option
Christmas and whatever holidays that you might love to celebrate doesn't necessarily mean that you turn into your car or your house, for that matter for some instant decorating process. Some are more content with just celebrating it with the whole intention of practicing the core values taught by the celebration. Christmas is about the celebration of the Savior's birth into the world; His intervention and mercy towards people. Compassion, generosity, and hope, like how many stories would have it, should be exercised not only on this season but on a daily basis.
If you think that decorating your car is your way of being merry and joyous into celebrating the birth of Jesus Christ, then take note of whatever it is listed above. There's no harm in trying new things. As long as you are happy, and no one is harmed during the process, do it. After all, it's Christmas! What makes you happy should always be your top priority. Just remember to don't go way too dramatic with our decor.
>>> Click to get more helpful tips and advice for all car owners
Source: Hanna Miel Sanchez