DIY car maintenance will allow you to save a lot, at the same time, you'll know the whatnots of your car.
We all know that car expenses don't stop at the actual price of the car. There will be car insurance, fuel, and maintenance costs that will surely drain your pocket up.
The good thing is that not all car maintenance requires a mechanic to do the job. While most people think that car parts and components are complex, there are car repairs you can do on your own.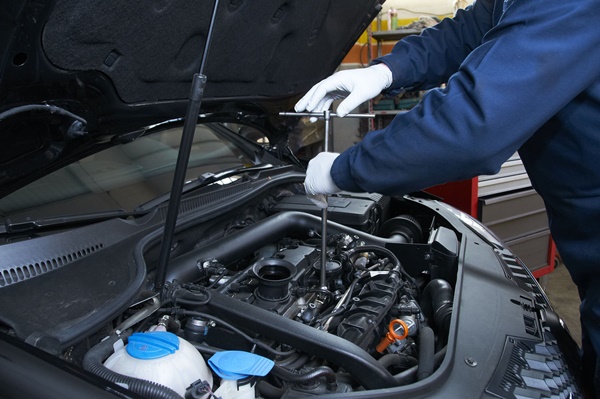 DIY car maintenance will allow you to save a lot, at the same time, you'll know the whatnots of your car.
Philcarnews.com will help you determine the various car maintenance you can do on your own. Below is the list of car repairs that don't require a professional.
1. Air filter
Replacing a car filter doesn't require various tools. All you need is a new air filter. This particular part of the vehicle needs to be replaced every 20,000 kilometers or 12 months, whichever comes first.
Sure, you can have a mechanic replace your air filter for you, or you can do it by yourself in just ten minutes – and without spending labor fee.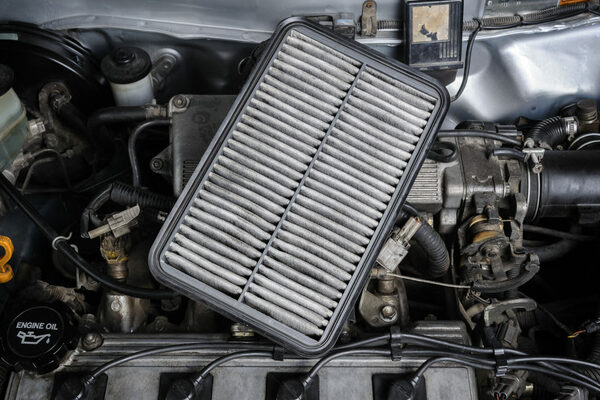 Here are the basic steps on how to replace your car's air filter:
The first thing you need to do is to locate the air filter under the car's hood. It's a rectangular box, usually black, that has metal clips on the side. If you're having trouble searching it, you can always check the owner's manual for easier access.
Before removing the air filter in its casing, make sure you take note of how it fits inside it. Check and remember which direction the filter faces.
Carefully remove the old one and replace it with the new air filter. Bear in mind that you need to put the new filter precisely the way how the old one sat.
Don't forget to close the metal clips once you finish replacing it.
That's all you need to have a new air filter. No need to spend an extra dime for a mechanic to do it. Also, you can hit it with compressed air so that any debris will be cleared out. Plus, it can extend the life of the new air filter, thus giving you extra savings.
>>> Related: FAQs about Car's Fuel and Air Filters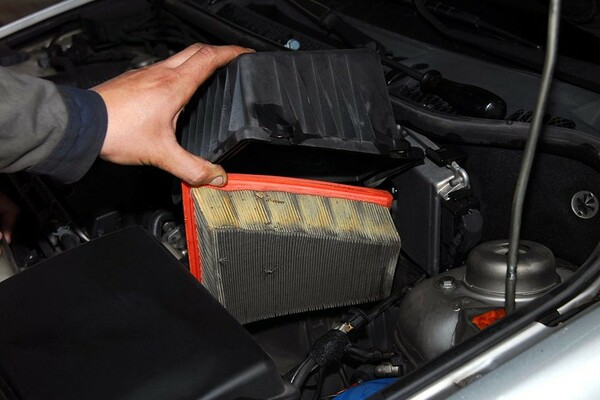 2. Windshield wiper
The windshield wiper is beneficial in keeping you a clear sight of the road ahead. Just like air filters, you also don't need any tools in replacing your car's wiper blades.
Usually, some stores offer a free installation only if you buy the most expensive wiper blades available. Fortunately, you don't need to spend too much money so that you can avail of free installation. You can do it on your own. All you need to have is a new pair of wiper blades.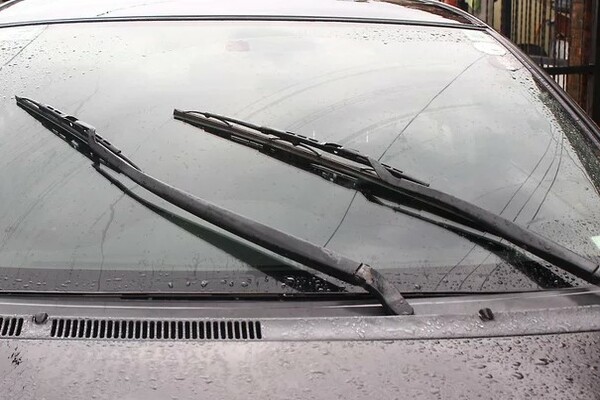 Always remember that each car may have a different wiper blade setup. So again, you need to consult your owner's manual for the steps you need to follow. The process is somewhat similar when replacing the air filter.
Lift the wiper blades the same way you do when washing the windshield by hand. Then detach the old blades. Again, you need to pay attention to the way the old blade was connected to the metal arm.
Most cars have a tab on the wiper's underside. You can easily remove the blade by simply pushing the tab.
Carefully attach the new blades to avoid scratching the windshield or bending the wiper arms. Make sure you line up everything, and the new wiper blades should be light and secure.
If ever you happen to forget or struggle to remember how the new blades fit on the wiper arm exactly, you can always rely on the new blade's packaging. It usually has the general instructions along with a helpful diagram.
>>> Related: Smart choice: Top 3 Windshield Repair Kits for You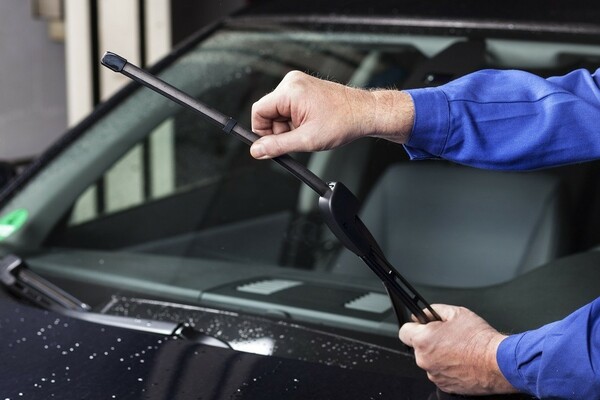 3. Spark plugs
More often, spark plugs need to be replaced after 48,000 kilometers. However, you still need to check the owner's manual to know if your car is different.
Many new car owners think that replacing spark plugs is an intense car maintenance work, but it's not the case. The process is pretty simple.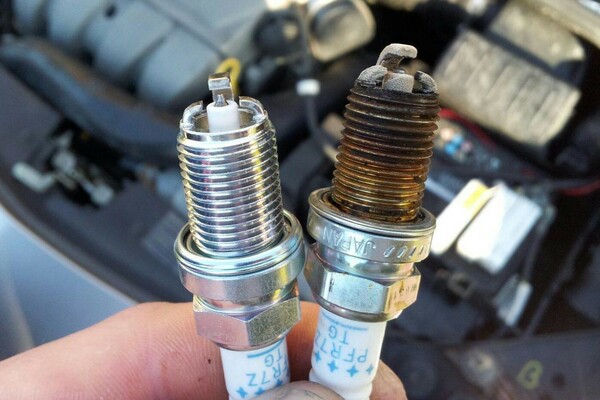 You need the following tools: spark plug socket, 12" socket extension, socket wrench, or ratchet. Also, you need to practice patience and set aside some time.
Keep in mind that you don't have to rush the process when replacing the spark plug. It's because the installation of the replacements requires to be in a specific order.
Initially, you need to locate the spark plugs. That will be easy since it's usually connected to the thick rubber wires.
Your car can have four, six, or eight spark plugs. It depends on the number of cylinders your vehicle has.
Remember to only remove one spark plug at a time because they are installed at a particular order, and you need to maintain it. Don't remove all the wires at once.
Remove the 1st spark plug using the spark plug socket and extension. Then attach the new one by screwing it using your bare hands. Use a wrench to tighten it for a snug fit. Avoid over-tightening it.
After you finish replacing all the spark plugs, you can now re-attach the wire.
>>> Related: 7 common car maintenance myths you might wonder one day
4. Oil and oil filter
Another car maintenance you can do is replacing the oil and oil filter. For this task, you need to have a funnel, oil pan, oil filter, and ratchet. This task is one of the most common car maintenance works done by most car owners.
Most experts suggest that oil replacement should be done every 5,000 kilometers. However, with new products and more efficient cars, some can have their oil changed every 8,000 kilometers. It's up to you which benchmark you want to use. If you want to save money, you can change it on your own.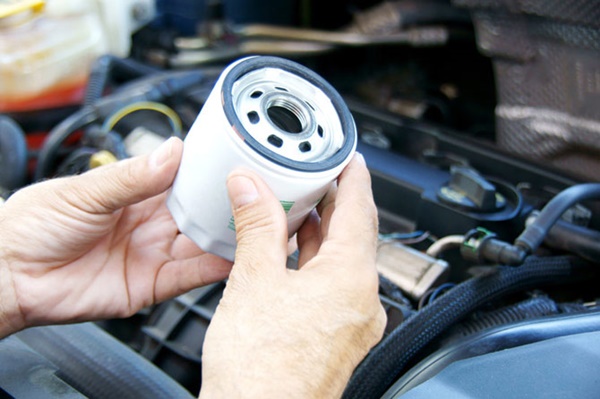 However, there will be precautions you need to keep in mind.
Do not attempt to change the oil while the engine is still hot. Wait for it to cool before starting.
You need to jack up your vehicle so you should be comfortable handling a jack safely.
The owner's manual will be your best friend in DIY car maintenance works. Always rely on the owner's manual because it contains all the essential information about your car's parts and components.
Battery maintenance, radiator flush, brake flush, and fuel filter replacement are also some of the car maintenance works you can do on your own.
>>> For more useful information, visit our tips and advice section.
Source: Hanna Miel Sanchez