Find out which diesel cars are the best buys this year!
One of the things that car buyers consider when it comes to buying a vehicle is the type of fuel the vehicle is using. It is a fact that in the Philippines, diesel is cheaper than gasoline, which makes it more practical to use or purchase.
As long as the car owner follows the scheduled maintenance check-up for his or her vehicle, which is going to be more frequent since it uses diesel fuel, then there's going to be no problem at all. As long as the car owner maintains the diesel car properly, it's going to be a good choice for purchase if you're after a more pocket-friendly fuel.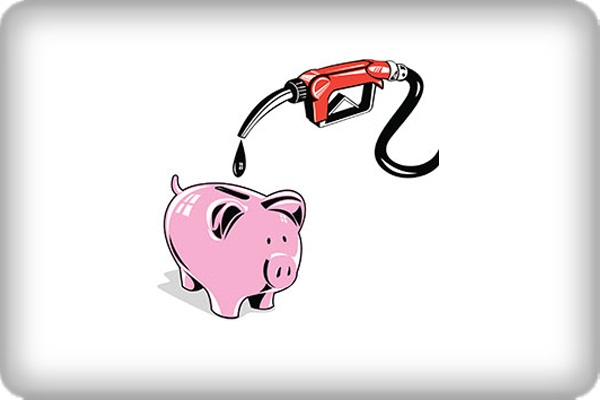 If you're going to think about it, diesel is more pocket-friendly as it is cheaper compared to other fuel counterparts
Now that Christmas season is coming, it is that time of the year again when everyone's getting their much awaited and much deserved bonuses – meaning that most, if not all, will be thinking of buying themselves presents that they have been eyeing to buy the entire year.
If not for themselves, they might want to surprise and buy something special for their parents or loved ones. Given that there will be lots of car promotions and low offers in this season, and you're going to look for a more practical car to buy, I'm pretty sure that you'll be looking into diesel cars.
To help you out, we at Philcarnews.com will give you some recommendations by listing down the best diesel cars you can buy in the market to date. Excited? We are too, so let's go!
1. Ssangyong Rodius
We'll start off with the Ssangyong Rodius, which can travel 33.12 kilometers per liter. If you are unfamiliar with this brand, it is a car brand from South Korea, fourth largest in its home country, and is a subsidiary of the Indian multinational car brand Mahindra & Mahindra.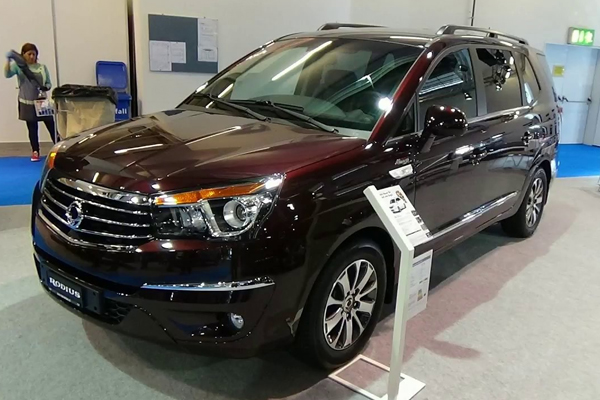 The Ssangyong Rodius tops our list of best diesel cars as it can travel up to 33.12 km/liter
It is an SUV that is family friendly and pocket friendly too with the rate it can travel using a diesel engine. The Ssangyong Rodius comes in three different variants, namely: 2.0L 6MT SX 11's, 2.0L 5AT EX 9's and 2.0L 5AT AWD ELX 7's.
The Ssangyong Rodius gets a starting price of PHP 1,290,000.
2. Mini Countryman SUV
Surprised? Me too. Yes, you're not misreading this – MINI has its own entry in this list of best diesel vehicles for this year. It is in the form of the Mini Countryman SUV, which can travel 30.64 kilometers per liter.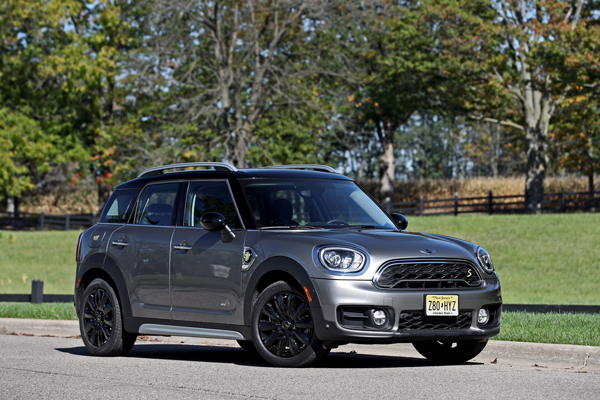 The Mini Countryman comes in second with 30.64 kilometers per liter travel
The 5-seater Mini Countryman SUV offers great space to accommodate people comfortably with more legroom and at the same time still have ample cargo space that can accommodate up to 1,390 liters. This makes it more ideal for out of town travels with your closest family and friends. With its premium interior, not only that you and your family will travel in comfort, but all of you would also be travelling in style.
Price of Mini Countryman starts at PHP 3,250,000.00.
3. Volkswagen Golf GTS
One of the premier brands in the country, Volkswagen, also has its entry in today's list of best diesel cars in the country. Covering 27.91 kilometers per liter, it is no surprise that the Volkswagen Golf GTS makes it in our list.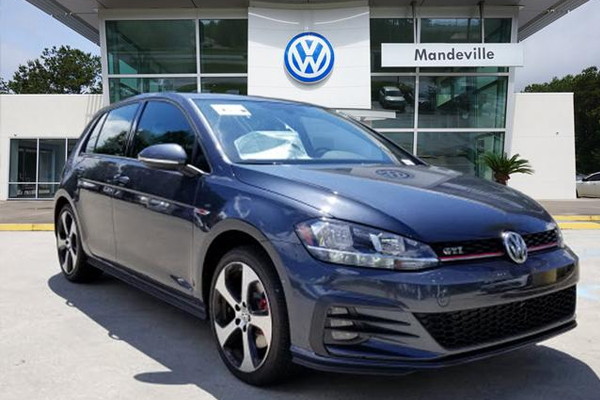 The Volkswagen Golf makes most out of the diesel fuel by travelling 27.91 kilometers per liter
This Volkswagen model is powered by a 2.0 liter TDI engine, that runs through a common rail technology that makes it powerful and at the same time practical. Vehicles that runs through this kind of technology work with direct injection and turbochargers, which makes it stand out for its fuel economy without compromising its performance.
The price of this vehicle starts at PHP 1, 430,000.
4. Hyundai Accent Sedan
Korea brings another entry into our list of best diesel cars in the country so far this year. This time it boasts of its Hyundai Accent Sedan which can run up to 27.80 kilometers per liter.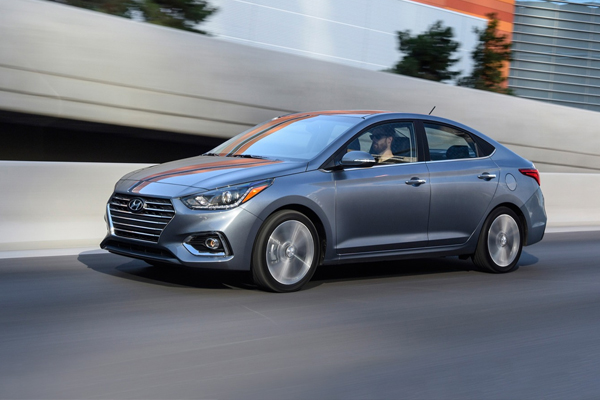 The Hyundai Accent can travel 27.80 kilometers in one liter of diesel
It is powered by a 1.6 CRDi diesel engine with VGT or Variable Geometry Turbo Chargers which can produce 136 hp. Besides its performance, it is also equipped with safety features such as ABS or Anti-Lock Braking System with Electronic Brake Force Distribution, Electronic Stability Program with Hill Start Assist, seat belt pre-tensioners, SRS airbags and keyless entry.
The Hyundai Accent price starts at PHP 695,000.
5. BMW 318d
Yes, even the high-class brand of BMW has its entry today with its very own BMW 318d sedan that can run up to 26.94 kilometers per liter. It is powered by a 2.0L diesel, 4-cylinder, 16-valve engine with 8-speed Steptronic Automatic Transmission that runs on a rear wheel drive and produces 150HP @ 4,000RPM and 320Nm @3,000RPM of torque.
It can accelerate up to 215 kilometers per hour in 8.6 seconds.
>>> Also check out: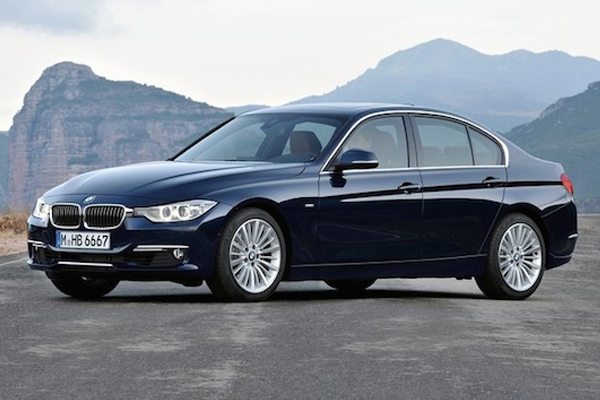 The BMW 318d is also running through a diesel engine at a rate of 26.94 kilometers per liter
You can top it up with diesel fuel up to 57 liters with an emission of 106.0 grams of carbon dioxide per kilometer.
The BMW 318d costs at about PHP 3, 550,000.
6. Peugeot 3008 SUV
Luxury brands kept on pouring into our list, and this time Peugeot has its own entry – the Peugeot 3008 SUV, that can travel up to 25.39 kilometers per liter of diesel fuel.
Equipped with style, comfort, convenience and practicality in daily use, it is not a surprise that this vehicle from one of the elite brands in the country made it to our list. It has a stylish exterior, boasting its powerful front with chrome details and full LED headlights – giving it a sleek and glamorous look. It comes in three different colors namely: Metallic Copper, Platinum Grey and Pearl White.
Price of the Peugeot 3008 starts at PHP 2, 790,000.
This stylish and elegant vehicle is surprisingly diesel operated and can travel up to 25.39 kilometers per liter
7. Honda CRV
Honda is one of the well-known Japanese car brands in the country that has the best fuel economy. With their Honda CRV that can travel up to 23.91 kilometers per liter of fuel, it is expected that this vehicle will be included in our list of best diesel cars in 2018.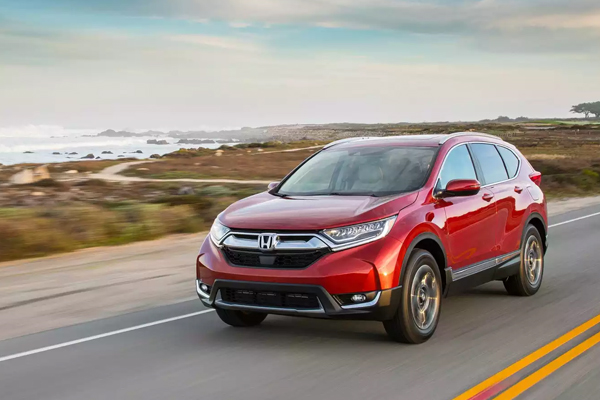 Another fuel-efficient Honda variant, the 2018 CRV can travel 23.91 kilometers per liter of diesel fuel
The Honda CRV comes in four variants, namely: 2.0 S CVT, V Diesel 9AT, S Diesel 9AT and SX Diesel 9AT AWD. It can seat up to 7 people and is powered by another breakthrough technology, the Earth Dreams Technology DOHC i-DTEC Turbocharged engine, which makes it fuel efficient without compromising its performance.
This innovative Honda CRV can be bought at a starting price of PHP 1,658,000.
>>> Click to get more helpful tips and advice for your car buying and selling 
Source: Ivy Kristia Padura