Here could be a truck buyers' complete guide to the pickup truck bestsellers this year.
Here we go again with the luscious pickup trucks – although not all people are fans of these big, masculine beauties, it still exudes an unrelenting sexiness and toughness that suits even the shiest and most prim and proper women. Today, we will focus our attention on these very useful and sporty vehicles, and look into what awaits all the pickup truck fanatics.
If you are a recently converted pickup truck fan, and have decided to upgrade from a sedan to a more adventurous pickup but have no idea what to buy or what to look for, worry no more.
We at Philcarnews.com are here to provide you with all the information you need that may also serve as your guide in choosing the best pickup truck so far this year. We will pack this article with everything you need to know, the pros and cons of each pickup truck brand and type so you can make a sound decision.
1. Toyota Hilux
Toyota has been a well-known, consistent and reliable car brand ever since I can remember. During my younger years, when I see a car, I can only think of Toyota. It's been long existing, customer friendly car brands not only in the Philippines but also across other countries.
Toyota has ventured out from small cars to sedans and SUVs. This pickup truck tops the list of the best-selling pickup trucks for this year.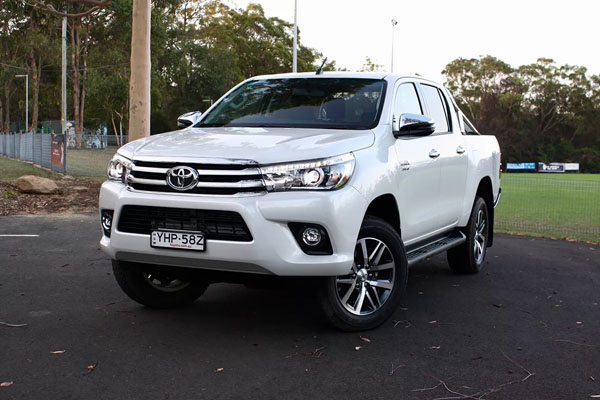 The Toyota Hilux 2018 highlights its sporty looks without compromising the passengers' comfort
The Toyota Hilux comes in six different colors namely: Silver Metallic, Gray Metallic, Attitude Black Mica, Crimson Spark Red Metallic, Orange Metallic and Freedom White. It has a 2.8L Diesel engine that sports a 16-Valve DOHC Variable Nozzle Turbo with Front Mounted Intercooler. Its current design allows you to drive through different kinds of terrain smoothly and flawlessly.
Despite being on the adventurous side, it's still equipped with a range of comfort and convenience features that allow the driver and passengers to travel with ease. It also boasts safety features such as front, side, curtain shield and driver knee SRS airbags plus a reverse camera to help you park safely into tight spaces. Additionally, it also has controlled traction and steering.
The Toyota Hilux price starts from Php 1,491,000.
>>> Also check out: Toyota Hilux 2018 Philippines
2. Ford Ranger
Ford's contribution to the best-selling pickup trucks list is its own Ford Ranger. The Ford Ranger comes in six different colors that include: Pride Orange, Cool White, Black Mica, Aluminum Metallic, Metropolitan Gray and Aurora Blue.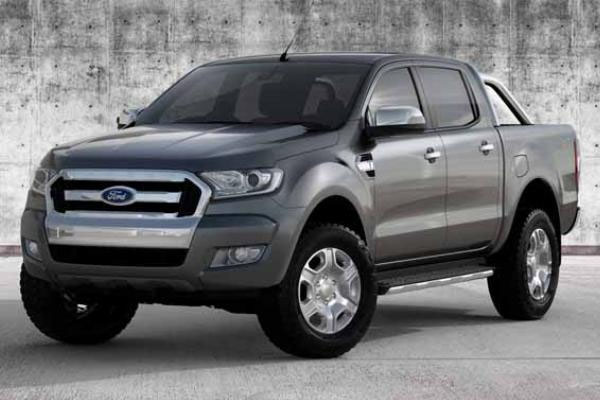 Ford is also known for its array of pickup trucks, which includes the F-150 and no less than the Ford Ranger
The Ford Ranger 2018 comes in 2.2 and 3.2L TDCi Turbo Diesel Engines that performs with a horsepower of 160PS and 200PS and Torque of 385Nm and 470Nm respectively. Safety wise, it is equipped with six airbags including side and curtain airbags, Electronic Stability Program and Driver Assist Technologies.
It also proudly carriers a spacious interior with 5 seating capacity plus 20+ storage spaces. Additionally, the Ford Ranger also has automatic wipers and headlamps that come on automatically during bad weather and insufficient light.
The Ranger also has high technology infotainment system that includes a media hub with four outlets that gives you more options to play, watch and view music and videos on a SYNC 2 touchscreen.
Price of the Ford Ranger starts at Php 868,000.
3. Nissan Navara
The Nissan Navara is another pickup truck to watch out for. The highlight of this pickup truck is focused on safety and security. It is equipped with Intelligent Mobility Safety and Driver Aid System that should let you control the car with just a push of a button, ensuring that you are focused on the road, while still in control of your car's infotainment features.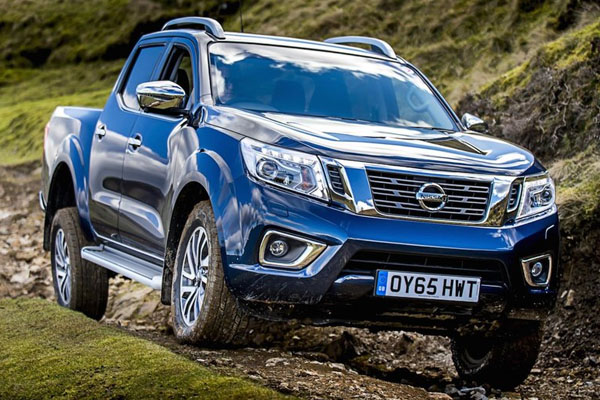 The Nissan Navara 2018 surely prioritizes comfort for all the passengers, most especially the driver
It is also equipped with ultimate comfort features such as the driver's seat with a spinal support that provides support from the pelvis to the chest and seat cushions that responds to the driver's unique pressure points. It also sports a lot of storage places for all the things you need to be available in just one easy reach.
As for safety features, the Nissan Navara is equipped with Nissan Safety Shield that focuses on three main points: guarding your vehicle's system and surroundings, assistance during unexpected situations and protection during accidents. It also has an automatic headlamp that turns itself off in cases you've forgotten to turn it off after you've left the car – how highly intelligent!
Besides the above-mentioned features, Nissan Navarra also comes with Vehicle Dynamic Control, Traction Control System, Anti-Lock Braking System and Electronic Brake force Distribution.
The Nissan Navara's price starts from Php 917,000.
4. Isuzu D-Max
Equipped with Isuzu's very own Blue Power Euro 4 Diesel Engine, this pickup truck is surely fuel efficient. The Isuzu D-Max comes in several variants too.
On its exterior, it has a Rear Cargo Spoiler, Alloy Wheels with Red Lip Accent, Black Radiator Grille, Front Skirt Bumper, Red Fog Lamp Garnish, Matte Black Roof Rail, 8-inch Touchscreen Entertainment System, Hill Descent Control, Electronic Stability Control and Traction Control System, Automatic Climate Control, Bedliner and 5-speed automatic transmission with sequential shift.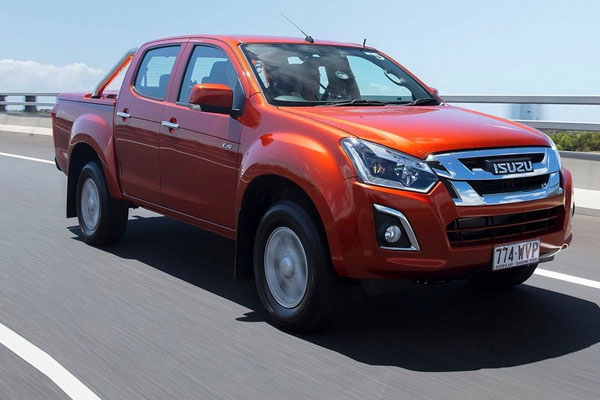 The Isuzu Dmax 2018 boasts its very fuel efficient engine and spacious interior
For comfort and convenience, it sports an engine start and stop button, electroluminescent meters with a multi-information display, 4WD Terrain Command Select Dial, and a very spacious cabin that provides enough legroom for both on the front and rear passengers.
Price for the Isuzu D-Max starts at PHP 1,249,000.
5. Mitsubishi Strada
With a seating capacity of 5, the Mitsubishi Strada caters to both power and reliability with the comfort of a sedan to let the passengers drive and travel with ease. With its sporty look, it can surely accommodate all your hauling needs.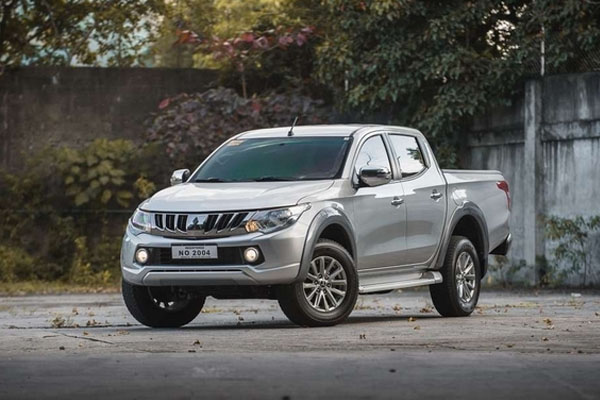 The Mitsubishi Strada offers a high-security feature, ETACS, that prevents any form of theft on your vehicle
Inside the pickup, the Mitsubishi Strada provides ample legroom that gives utmost comfort to all its passengers alongside with a great Multimedia Entertainment System and Dual Zone Climate Control System. It is also protected with ETACS (Electronic Time & Alarm Control System with Immobilizer) that only starts the engine when the right key is used, thus preventing unwanted people to take the vehicle away.
It also has dual SRS airbags for the front passengers, Braking Point, Limited Speed Differential and RISE body.
You can buy the Mitsubishi Strada at a starting price of PHP 960,000.
>>> Click to get more helpful tips and advice for all car owners
Source: Ivy Kristia Padura