It doesn't stop at buying a car, there's much more to it that you need to know about.
As we may have mentioned too many times before, owning a car is probably one of the many dreams of each person, at one point in his or her life. Anybody would love to feel comfortable whenever they go out and arrive at their destination as fresh as how they looked before going out of their house. 
This will be possible if you're not commuting in public utility vehicles where you have to fight to get a decent position inside the bus, van or train. This is probably one of the reasons why people are striving hard to save money to invest in their own car.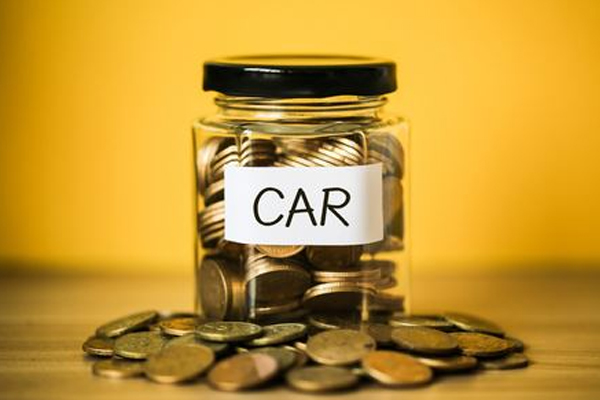 Saving up for a brand new car is one of the working people's goals during their career
These potential car buyers would save up as much as they can to get the car of their dreams. Once they have the right amount of money for a down payment and to pay for a few months after that, they will walk into the showroom of the brand of their choice, ask for the car they're eyeing to buy and pay for it with whatever savings they've allotted for that. They will walk out of the showroom as new and proud car owners.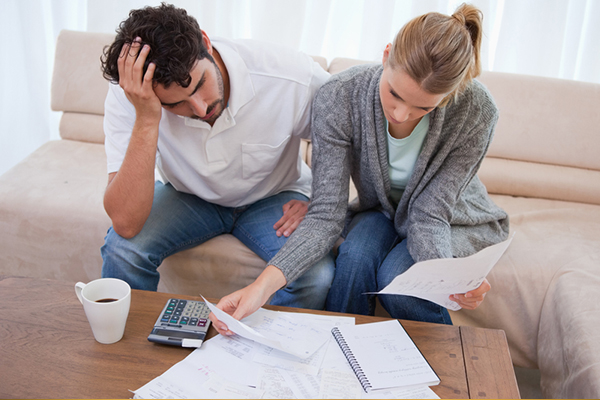 Owning a car comes with great responsibilities - financial responsibilities to be precise, so you have to be ready
Happy, yes, but as you know, it doesn't stop there. Owning a car is indeed an investment and investments also mean responsibilities. Responsibilities are things that you can't easily just get rid of – you have to be prepared, mentally, financially and physically, to work hard again to complete those pending accountabilities.
So, what's the real deal behind owning a car in the Philippines? What are your financial responsibilities as car owners? What are the bills you have to be ready for and how frequent do you have to pay for these bills?
As part of the automotive industry, we at Philcarnews.com will give you a preview of what awaits you when you own a car in the Philippines.
1. Car Prices
First let's go a few steps backward – to the times when you are still scouting for the best vehicle that would fit you and your needs, AKA your dream car. What is the price range of cars in the Philippines nowadays? Also, consider the new excise taxes under the training law. With this tax reform, surely, car prices for mass-market cars have gone significantly higher compared to last year. To date, they are up by PHP 10,000 to more than PHP 100,000.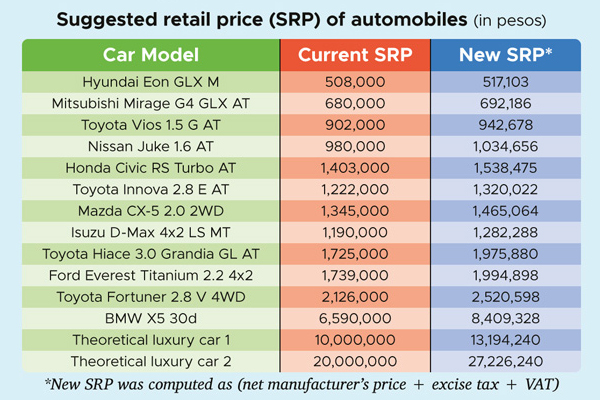 How much a certain car brand and model costs after excise tax was implemented
For example, Toyota Vios' basic variant can be bought at a starting price of PHP 629,000 (this is the Vios 1.3 manual transmission) which is higher than last year's price by PHP 12,000. Honda also applies the same increase pattern with its Honda City 1.5 E manual transmission which now costs PHP 820,000, PHP 56,000 higher than its price last year. That's a significant amount – you could buy a lot of other car accessories from either the PHP 12,000 or the PHP 56,000 difference.
Did you know: The TRAIN law only imposes 50% of the excise tax on hybrid cars – so hybrid cars can also be a good consideration for purchase, not only that it has lesser tax, but at the same time, you can help prevent further damage to our environment.
2. Car Loans and Monthly Payments
Realistically, you won't be able to pay for the entire cost of your vehicle up front and get away with your brand new car hassle-free. So, part of your financial responsibility is the continuous monthly payment so you can keep your car for a long time until you have completed its total value. These days, the competition will be the interest – which loans offer the lowest interest rates within a certain number of years that you'll be paying your vehicle.
>>> Also check out: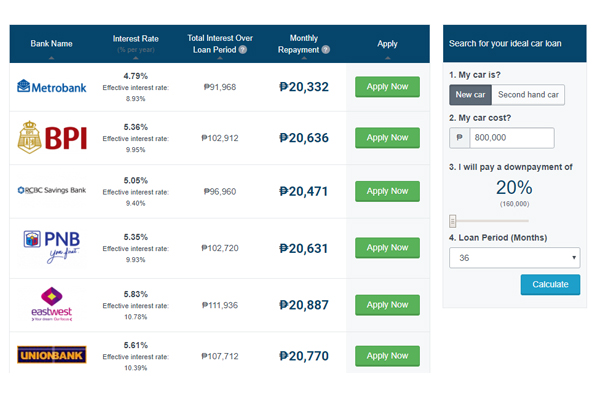 You can actually compute a possible car loan online through websites that have car loan calculator
Car dealerships will provide you options on car loans and monthly payments, but it's better to be informed before you go into a dealership showroom. Voila, all banks with their interest rates would appear, alongside on how much will you pay monthly for each so you can compare.
Take note, if you feel that the monthly cost will be too much for you, you can always change the number of years to pay (up to 5 years) to keep things pocket-friendly.
3. Fuel
Well, your car won't run without fuel right? And we must admit that nowadays, fuel isn't that cheap anymore compared to a few years back. So, definitely, fuel expense is one of the things that you should prepare for as car owners.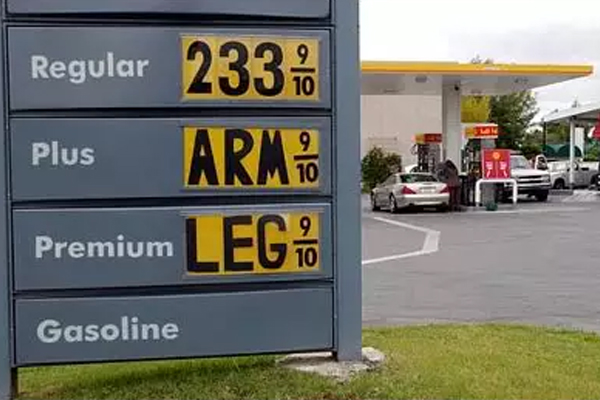 Fuel price is also one thing to spend money on when you own a car
Recently the average cost of high-grade gasoline is between PHP 50.00 to PHP 61.00, while diesel price ranges between PHP 44.00 – PHP 53.00. 
With these high fuel prices, it is also important for you to review your car options carefully and choose which is the most fuel efficient so you can maximize the amount of money you spend for your fuel. And you know, you may get the best fuel-saving car after reading our article of top 4 cheap but fuel-saving old cars that well worth buying in the Philippines. 
4. Car Registration and Insurance
These two go hand in hand, as when you register your car, you will be required to get an insurance too. Well, you can get a cheap one but it won't cover much in case of accidents or car damage – so ideally, you should get a comprehensive car insurance which costs a lot more.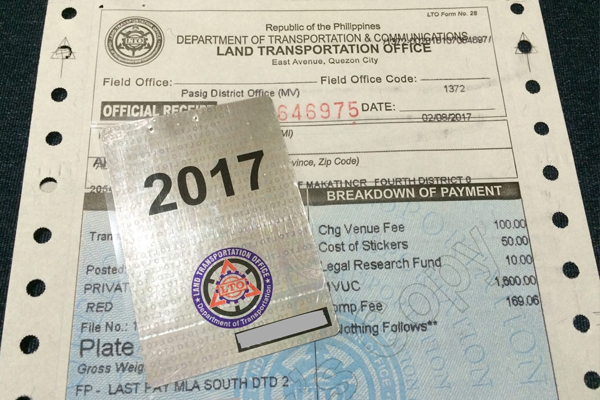 LTO registration is your yearly expense - just make sure you renew your plates on time to avoid penalty
LTO registration plays around PHP 4,000 including the CTPL insurance; while if you decide to add comprehensive insurance for your vehicle to give you peace of mind that you'll be covered in case of accidents, you should be prepared to at least shed out between PHP 10,000 to PHP 20,000 annually. But, this is better than having none when unfortunate events should happen.
5. Car Periodic Maintenance
This is one of the most important, if not the most important things that every car owner should not forget to do. It could be once or twice a year, depending on your vehicle, and you should be prepared to allot around PHP 3,000 to PHP 5,000 – this will all depend on how you use your car, if you're a careful driver or not.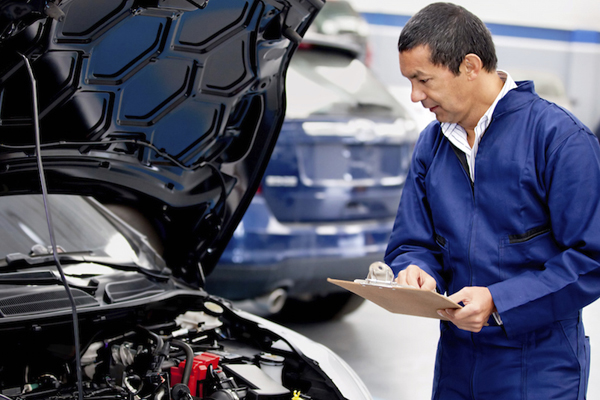 Car maintenance is another thing you need to spend once or twice a year
By maintaining your car yearly, you can be assured that when the time comes that you decide to sell it, it will have a good selling value.
Now that you have some approximate figures on car costs, you will pretty much have an idea about how much responsibility you have on your shoulders as car owners. All you have to do is be smart in budgeting your money, prioritize properly and you should be good to go.
Source: Ivy Kristia Padura