Compact SUVs are not only practical but also look impressive and rugged. Check out our list of the best compact SUV that you should buy in 2022.
Compact SUV Philippines or cross-over SUV is the ideal option if you are looking for a comfortable car that comes with a rugged, bold look of an SUV. With a compact SUV, you can have the best of both worlds. Built with unibody construction, crossover SUVs are not as tough as other true SUVs. Instead, it leans towards the comfortable side with pliant riding quality, just like a sedan. And yet, it is still able to keep an SUV-ish muscular and sporty appearance. Philcarprice will give you the list of the best compact SUVs in the Philippines in 2023.
Ford Territory 
Price: 1,277,000 - ₱ 1,310,000
Ford Territory was first introduced in the compact SUV Philippines market back in 2022. It is the second offer coming from the American car brand in the same space. The previous one is the Ford EcoSport subcompact SUV Philippines. 
On entering the Philippines market, the Territory features a clean and well-design exterior. From the fascia, this compact SUV features sharp LED headlamps that integrate smoothly with the sleek front grille. The rear end receives a similar treatment with sleek LED taillight along with stylish chrome trims running across the width of the car.
The best part about Ford Territory compact SUV Philippines is its fully-loaded feature list. It is available with a 10-inch infotainment screen with Apple Carplay, Android Auto support as well as USB input and Bluetooth connectivity. On the top-spec model, there is also an advanced entertainment feature of an 8-speaker system.
Ford Territory derives power from a 1.5-liter EcoBoost inline-4 gasoline engine that churns out 141 BHP and 225 Nm. Mated to a CVT unit, this powertrain is capable of keeping a high fuel economy.
MG RX5
Price: ₱988,000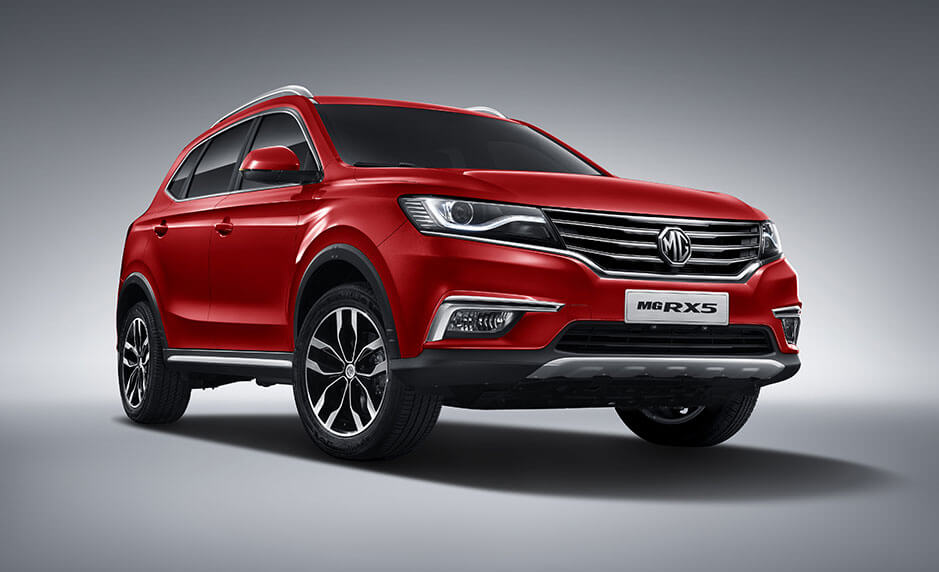 Positioned as the most affordable car on this list of the best compact SUV Philippines, MG RX5 is an alternative for other best-selling compact SUVs from the British car manufacturer, the MG ZS.
MG RX5, just like other models on MG's lineup, is launched with a very stylish exterior. On the front, this compact SUV features halogen projector headlights integrated with LED DRLs. These headlight-DRL units are connected seamlessly into the chrome-slatted grille, offering a unified and sleek look for the fascia. The overall design looks sporty with a contrasting front skid plate, floating roof, roof rails, and more.
Another draw of the MG RX5 is the panoramic sunroof, which enhances the premium experience with this compact SUV, given that the car is priced competitively. It is a good choice for young buyers who are looking for a good-looking car with decent features and nice interior space. 
Under the hood, MG RX5 compact SUV is powered by a 1.5E4E inline-four turbocharged gasoline engine paired with a 7-speed DCT gearbox. This powertrain is good for top power of 166 BHP and a top torque of 250 Nm.
>>> Browse Philcarnews for more car buying tips and advice. 
Toyota Corolla Cross 
Price: ₱ 1,303,000 - ₱ 1,774,000

Toyota is the leading car brand in the Philippines market. However, the Toyota Corolla Cross compact SUV Philippines, unfortunately, doesn't share the same popularity as its other siblings. But with Toyota's reliability, Toyota Corolla Cross is still a worth-considering choice within the compact SVU segment in the Philippines. 
Launched in 2020, the Toyota Corolla Cross is among the rare model that comes with a hybrid powertrain. With a hybrid powertrain setup, this compact SUV can significantly save up its fuel. There are three driving modes that the drivers can switch to - Eco, Power, and EV. Drivers can choose among these driving options to meet their mobility needs in different situations. 
The hybrid variant sources power from a 1.8-liter gasoline hybrid engine while the lower variant Toyota Corolla Cross gets a 1.8-liter 2ZR-FE four-cylinder petrol engine. The hybrid unit is capable of making 97 BHP and 142 Nm, and the latter is good for 138 hp and 172 Nm of torque. Both engines come with a CVT transmission.
>>> Read more: Top 5 Cheap Sedan Philippines In 2022
Honda CR-V 
Price: ₱ 1,713,000 - ₱ 2,238,000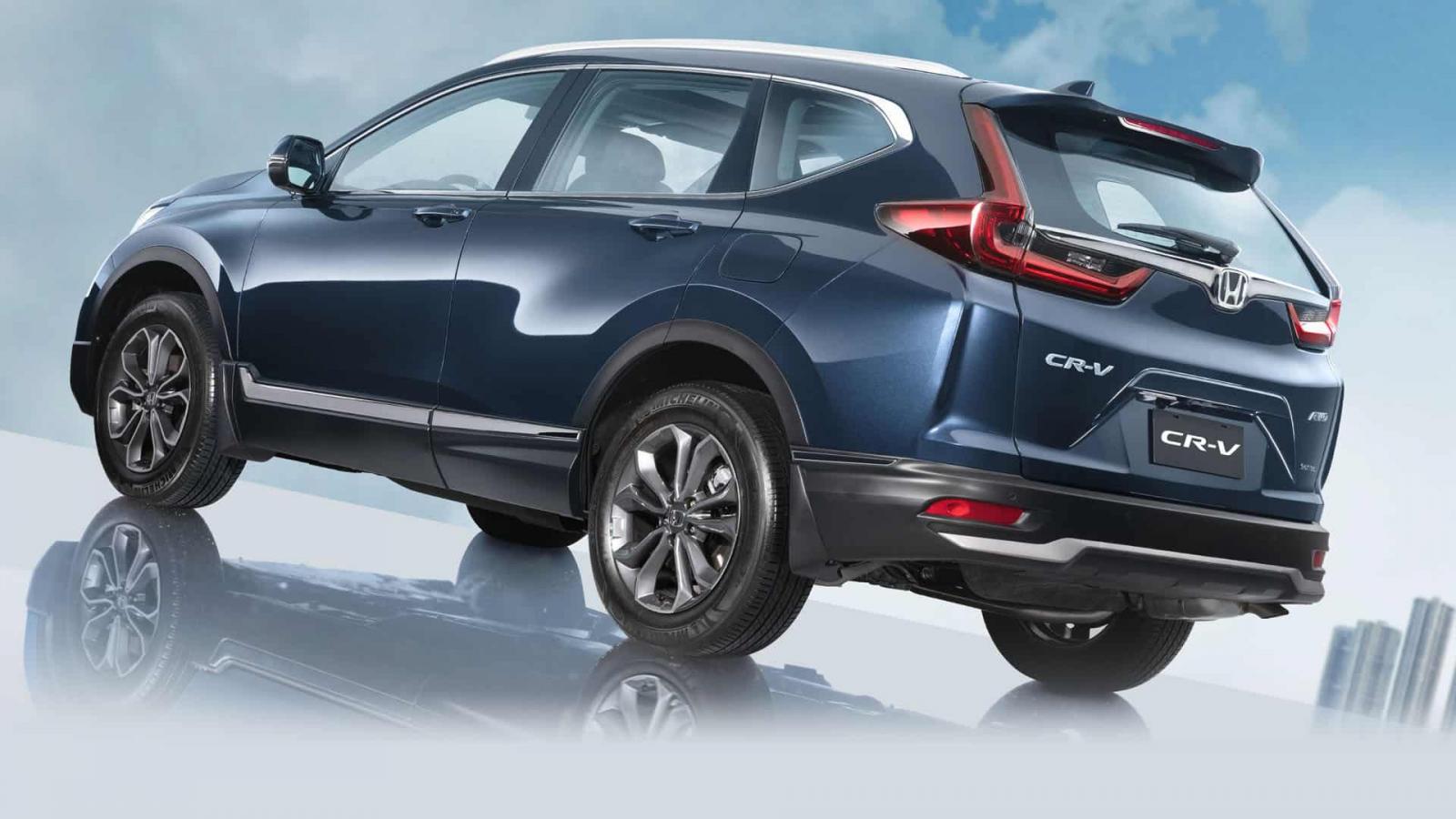 The next model on the list of the best compact SUVs in the Philippines is the Honda CR-V. On entering the Philippines market in 2017, Honda CR-V has made the headlights as it came with a 7-seating configuration along with a diesel engine. Three years later, this compact SUV diesel Philippines has received a facelift. 
In terms of designs, Honda CR-V appears very attractive and classy with chrome treatment across its bodywork. It also features LED headlamps, LED fog lamps, and black plastic cladding. Along with the 7-seater version, Honda CR-V is also available with a standard five-seat setting. 
About the powertrain, Honda CR V is offered with two choices of engine, a 1.6-liter turbocharged diesel engine and a 2.0-liter i-VTEC gasoline engine. These two engines are good for 118 hp and 300 Nm, 152 hp and 189 Nm, respectively. 
Chery Tiggo 7 Pro
Price: ₱ 1,230,000 - ₱ 1,280,000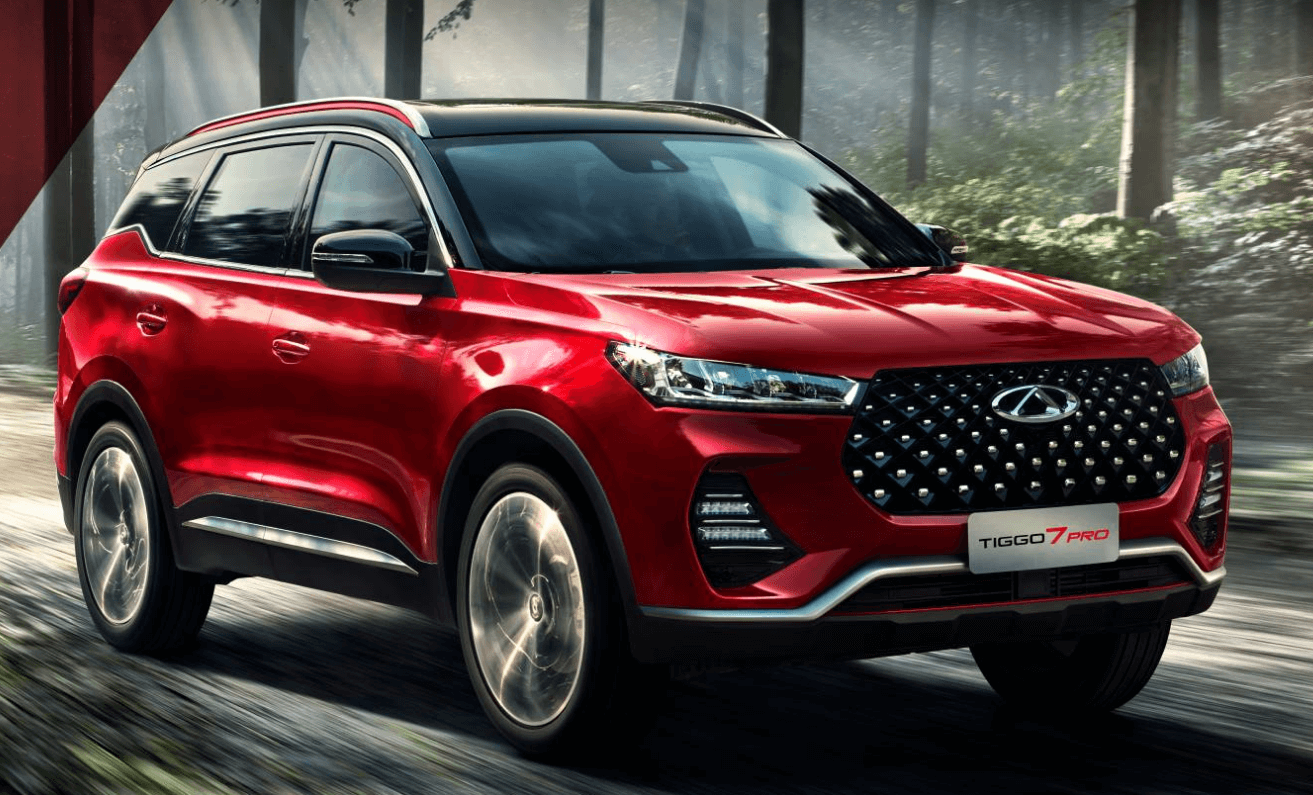 Chery Tiggo 7 Pro is the newest compact SUV to be launched by the Chinese car brand. The 7 Pro compact SUV strikes out with a dynamic and sporty design along with a premium feature list. 
Coming into the interior of this compact SUV, it is to notice the horizontal dashboard design with a stylish floating infotainment screen that supports Apple CarPlay and Android Auto. In addition, the Tiggo 7 Pro also receives a 360-degree-view camera, built-in wireless charging pad, panoramic sunroof, smart keyless entry, push-to-start ignition, remote engine start, power tailgate, and ambient lighting.
About the powertrain, Cherry Tiggo 7 Pro is powered by a 1.5-liter turbocharged petrol engine that generates 145hp and 210Nm. This engine is teamed up with a nine-speed CVT gearbox. 
>> Are you searching for the best 7-seater car Philippines?
That's our shortlist for the best compact SUVs in the Philippines. If you want to get more details about each SUV model, visit our website Philcarnews.com to read full reviews, price lists, images, and more.