These are 2018's most satisfying cars that you should look out for!
It all starts with two possible questions that would make any potential car buyers or already car owners think seriously about their answer: if you would spend your hard earned money to buy a new car, what car would you invest on? Or, if you would buy a car again, what would that be?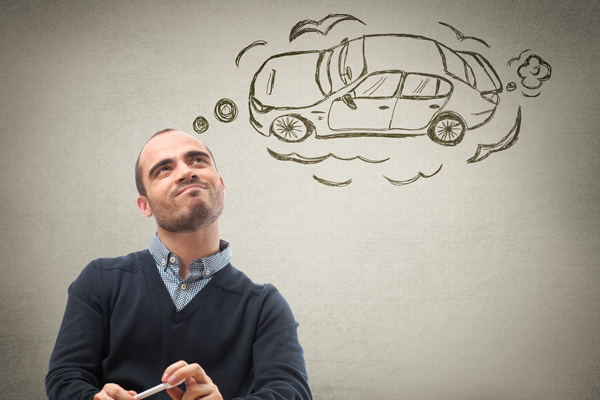 If you were given a chance to buy a car again, would still buy the one you currently own or are you switching to a different one?
Good questions, right? It's like this. You go on overtime to get some extra cash, bring a packed lunch so you won't have to eat out during your lunch break, and stay at home during weekends so you can keep your cash instead of spending it elsewhere.
You are depriving yourself of little treats and luxuries so you can complete your savings earlier and get the best gift you could ever reward yourself – a brand new car. Since you'll be investing a whole lot of your hard earned cash on this new investment, you need to make sure that you'll get the best of everything.
So to help any potential car buyers to choose which cars are the most recommended, Philcarnews.com has listed down the most satisfying cars this year according to Consumer Reports.
Consumer Reports asked their subscribers if they would be buying the same car when given the chance. They were also asked to rate their cars according to six categories, namely: driving experience, comfort, value, styling, audio and climate systems. 
The answers were collated and the results will now give us the list of the most satisfying cars in the world. Ready? Let's go.
1. Tesla Model S
The Tesla Model S tops the list of the most satisfying cars of 2018. This impressive, stylish and powerful sedan combines luxury, comfort and safety for all its passengers.
The highlight of this Tesla Model S revolves around safety, as it received the highest safety rating among all cars that was ever tested. This simply means that it listed the least possible occupants' injury in case of collision, regardless of where the collision comes from, may it be from the front, side or back and even in rollover accidents.
Who wouldn't buy and be satisfied with this car if it can give you the highest assurance of safety during accidents?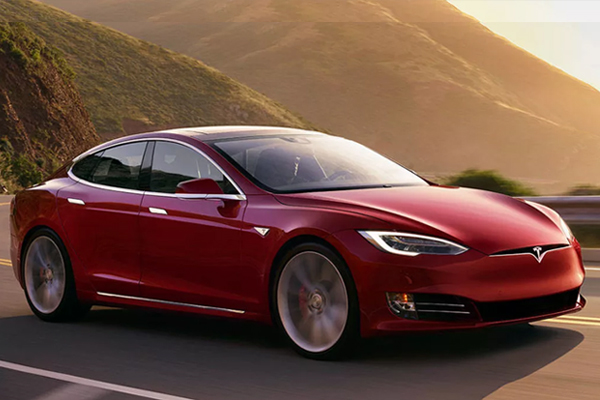 The Tesla Model S is pretty much everything rolled into one - safety, comfort, luxury, speed and much more
It is also equipped with remarkable Autopilot technology that gives utmost driving aid by equipping with self-driving abilities. It also has 360 cameras that cover the front, side and rear and provides maximum visibility, forward facing radar that can detect incoming objects from 250 meters, and 12 ultrasonic sensors that can detect nearby cars and prevents potential collisions. The sensors can also help assist with parking.
Besides these, the Tesla Model S is also an All-Wheel Drive that can accelerate from 0 to 60 miles per hour in just 2.5 seconds while being all electric powered.
2. Porsche 911
The Porsche 911 GTS ranks in second, only behind from the Tesla by 0.4%. Consumers will be willing to buy this Porsche model again, should they be given a chance.
This powerful sports car is powered by a 3.0L twin turbo six-cylinder engine that can produce 450 horsepower and 405 lb-ft of torque. This car can also accelerate from 0 to 60 miles per hour in just 3.9 seconds.
You can also choose from the Manual or Automatic transmission with a starting price of $120,700 and $124,430 respectively.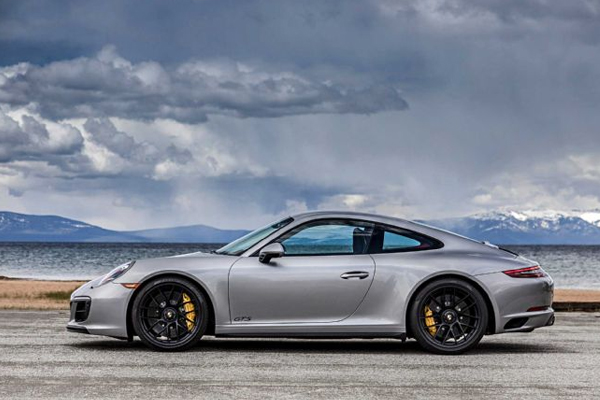 Power, speed and style - who wouldn't be enticed to buy this Porsche 911?
3. Chevrolet Corvette
With 91.2% of consumers saying that they would still buy this car, the Chevrolet Corvette comes in close third. It is powered by a whopping 6.2L V8 engine that can accelerate up to 60 miles per hour in just 3.7 seconds.
It can also produce a 460 horsepower and 465 lb-ft torque, and you have a choice to go for either a 7-speed manual transmission with Active Rev Matching or available 8-speed paddle shift automatic transmission.
>>> You may also concern: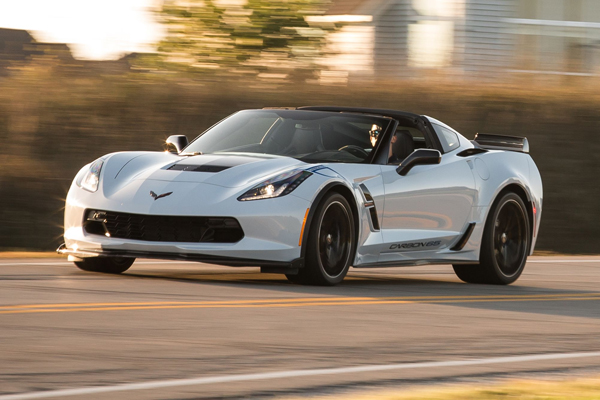 One sportscar after another, the Chevrolet Corvette powered by a 6.2L V8 engine surely have satisfied a lot of consumers
It also comes with Standard Brembo Brakes that can stop the car in variable speeds. This Corvette is also sporting a standard 19" front wheels and 20" rear wheels wrapped in Michelin Pilot Super Sport ZP Tires that provides good grip and precision on the road.
Price starts at around $55,495 – if you're in for some angsty sports car, this one is for you.
4. Lincoln Continental
Classy, sleek and composed. These three words can best describe the appeal that the Lincoln Continental exudes. This luxurious yet powerful sedan can provide its passengers the utmost comfort as it runs on a powerful Twin Turbo-Charged 3.0L V6 engine that can produce 400 horsepower and 400 lb-ft of torque.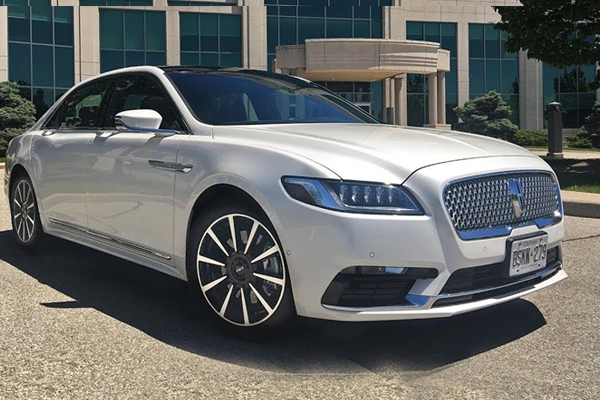 The Lincoln Continental exudes authority and sharp appeal as it provides utmost comfort to its passengers
It boasts of its adaptive seats called "Perfect Position Seats with Active Motion" that articulate forward to cradle the passenger helping to relieve the stress on his or her shoulders. It also comes with power thigh adjusters that can extend or retract to provide utmost leg comfort. Not to mention, you can also add massage, heating and cooling features for the seats.
5. Ford F-350 Super Duty
The truck in our entry, the Ford Super Duty is powered by a massive 6.2L V8 regular gas engine that can produce 385 horsepower and 430lb-ft torque at 3,800RPM. It is a two-door, three-seater truck that has a 6-speed automatic with OD and auto-manual transmission and a rear wheel drive.
As for its safety, it is equipped with six airbags, brake assistance, electronic stability control with anti-roll, anti-locking brake system, curtain first row overhead airbags among others.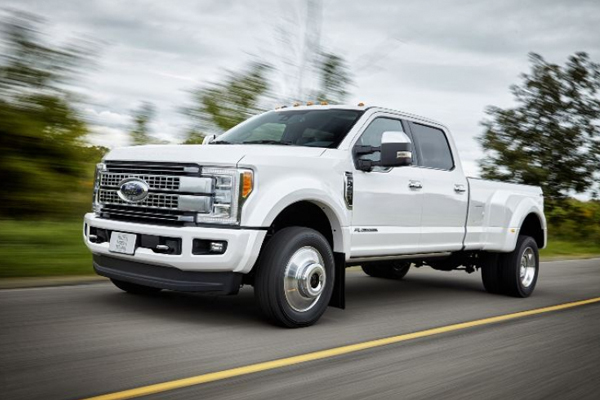 The Flexi Ford 350 is ready and equipped for all your hauling needs
You can also customize this truck depending on your needs and the custom packages available that you can inquire from the dealership near you.
These are the top five of the best and most satisfying cars to date, as per Consumer Reports. If you live in the area where these cars are available, then at least you would have the chance to view and experience them and consider one of them for your car purchase.
Although they are pricey, with all the features and benefits you can get from them as a driver and passenger, you can be assured that your investment will last for a long time.
>>> Click to get more helpful tips and advice for your car buying and selling
Source: Ivy Kristia Padura