We're listing the cars to go for and the cars to avoid so far this year!
Being a car classified website with more or less three million daily website visitors, we at Philkotse.com believe that we have a huge responsibility on our shoulders – and that is to provide useful information to our daily readers that will somehow help them with all their car related concerns.
May it be from grooming their car, tips on how to maintain their car properly, safety reminders, even LTO driver's license application and sometimes, traffic updates. Our readers deserve to know all these information that will help them one way or another.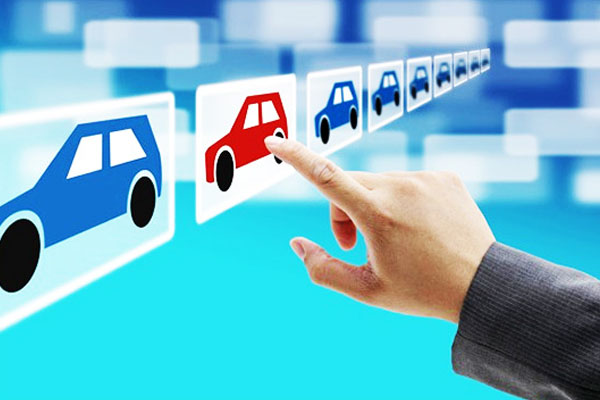 When buyers browse for cars, personally or online, he or she should already be informed of what car to look for
One of the most important information that we feel our readers could use is something to do with decision making when it comes to buying cars. Potential car buyers deserve to know what's in and out of the car market, what's the best cars to buy, the price range of the cars they are eyeing to buy, the specs of different cars just to compare, and also which cars they can truly depend and rely on and which one doesn't.
So for today, Philcarnews.com'll dig deeper into the latter and discuss which cars of 2018 are the most reliable and the least reliable. It is important for every potential car buyer to know which cars are ideal to buy, that will last with them for a long time.
With the overwhelming number of car options readily available nowadays, not to mention the most affordable price offers you would see compared to the last few years, it is indeed difficult to choose which car would be best for you and your family. If the price would be your main thing, there are a lot of super affordable cars out there right now, but the question is, how long can these low-cost cars last?
Any form of vehicle is an investment – may it be on the low end or the high end – you surely have given a lot of your hard earned money just to get that car. You sure want to buy the correct one, right?
I. Most Reliable Cars of 2018 So Far
1. Small Cars or City Cars Category – Toyota Yaris
Who wouldn't be familiar with this Toyota's petite car? It's not the size that matters, it's the performance. Toyota Yaris can be your cute, little car but it surely has top of the line features for it to top the most reliable small cars category.
The Toyota Yaris boasts great comfort features such as roof mounted air conditioners for rear passengers, which deviates from the usual A/C vents that are located at the bottom. It is much more convenient and the cold air can easily reach their target passengers rather than if the air would come from the bottom.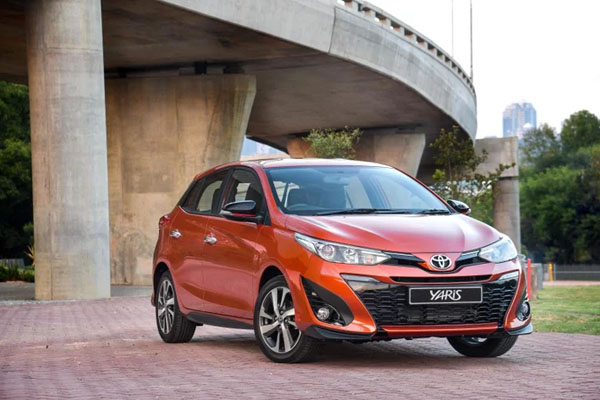 The Toyota Yaris wins the small car category because of its convenient comfort features
Also, the Yaris has a gesture-controlled infotainment system that can be used for both music and navigation with just a touch of your fingertips.
It also sports other top features that include: Front Parking Sensors, TPMS (Tire Pressure Monitoring System), Seven Airbags for Safety and Driver Assist Features.
2. Family Car Category – Hyundai i30
The Hyundai i30 hatchback is proud to show its confident and clean outside looks. Besides its dashing appeal, Hyundai i30 also boasts safety features that are absolutely necessary for a family car like this.
These safety features include Blind Spot Detection (BSD) which gives the driver a warning that there's an incoming from behind that can be unseen; Rear cross traffic alert and Autonomous Emergency Braking, 7 airbag system, and 7-Speed Dual Clutch Transmission (DCT).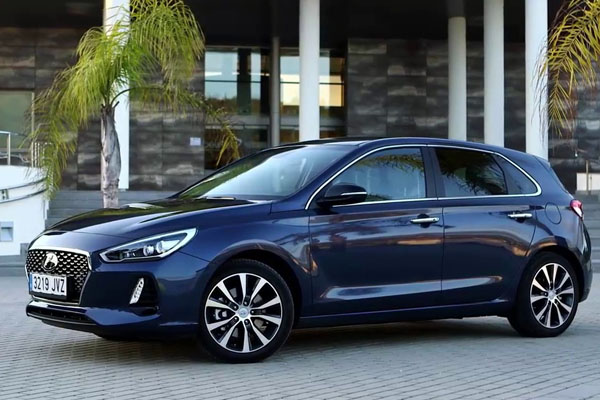 Meanwhile, the Hyundai i30 is proud to have advanced safety features for its passengers
3. Business Car – Volvo V60
Whenever you hear the brand Volvo, the first impression would be the upper class, safe and reliable type of vehicle. Yes, it has stood up for the impression it has made on the market. With the interior space it can offer, we must admit that it's not only a car for an executive, but it can also perform so much as a family car.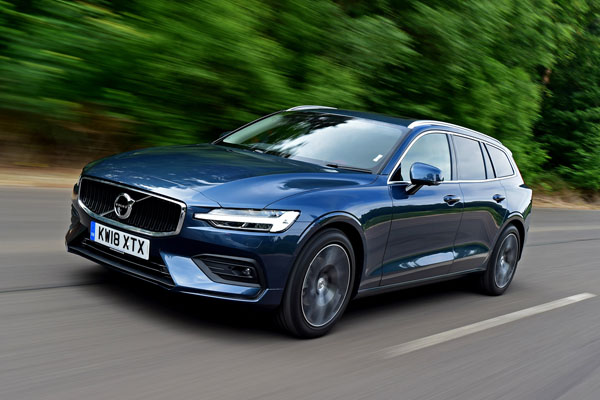 The Volvo V60 is a flexible modern car that can be used both by executives and families alike
It also provides a lot of driver support features such as Active High Beam, Road Sign Information and BLIS that provides warning about incoming vehicles from a blind spot. The Volvo V60 also has a Park Assist Pilot that parks your car on your behalf.
The Volvo V60 also has Adaptive Cruise Control and other features such as Sensus Navigation, Volvo On Call and Sensus Connect.
4. Family SUV – Kia Sportage
The Kia Sportage has been awarded by the Insurance Institute for Highway Safety (IIHS) as one of the Top Safety Picks Plus that makes it one of the safest cars out in the market today. With this fact, it definitely lives to the full potential of a family SUV – where safety is the topmost priority.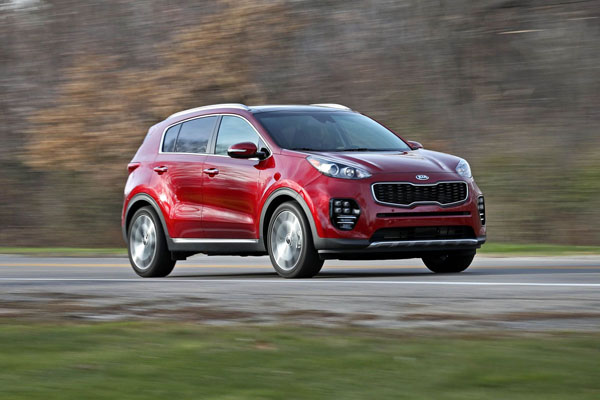 The Kia Sportage 2018 is the best family SUV for its high rates safety
Besides safety and its classy looks to boast, this vehicle is also equipped with other features that make it deserving to be in our list – elegant yet comfortable interiors, LED fog lamps, real crash pad stitching, paddle shifters, 6 airbags, Drive Mode Select, Park Assist System and Auto Cruise Control.
II. Least Reliable Cars of 2018 So Far
1. Small Cars or City Cars Category – Peugeot 208
Peugeot cars are not as commonly talked about as other brands, as its market is on the upper class with price ranging from Php 2.2 million up. However, one of its releases, that Peugeot 208 was ranked as the least reliable car (for small or city cars) of 2018 with 35% of its owners reporting a problem, most particularly electrical issues.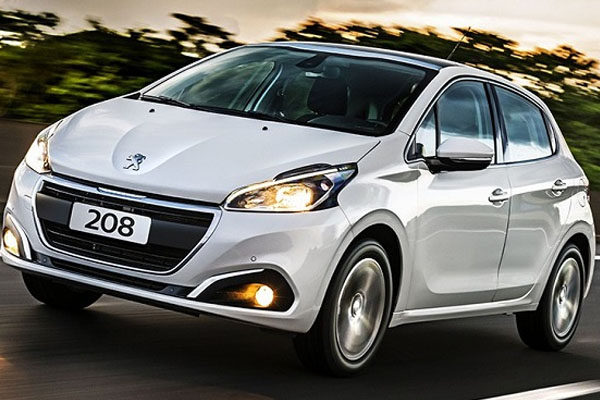 2018 Peugeot 208 is reported to be uncomfortable to drive, and also came with a lot of complaints
It is also reported that this car is not as fun to drive as compared to its competitors. It is also firm to drive, especially at low speeds, making it not hump and bump friendly.
2. Family Car Category – Peugeot 308
Sadly, here's another bullseye to the Peugeot Family. For the Peugeot 308, 47% of people who own this car have experienced bodywork and electrical problems as well.
It is said that Peugeot 308's engine is unresponsive unless it's at high revs, and much more. With these complaints from users, it is pretty obvious that this isn't a reliable car for you and your family.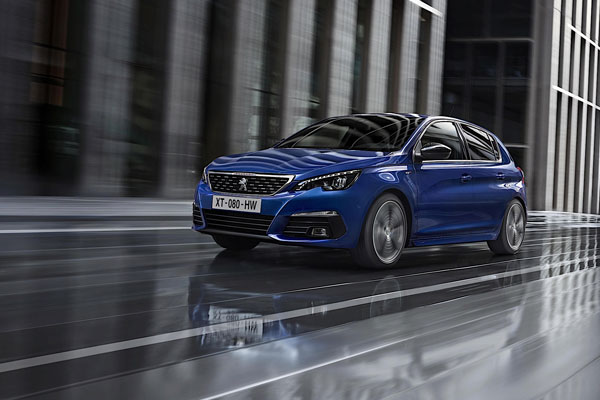 2018 Peugeot 308 got a lot of complaints regarding performance and electrical problems
3. Business Car – Mercedes Benz C Class
Mercedes Benz is one of the top class, high-end cars in the world. Often owned by celebrities and seen in movies, it sure is a car with a high price. Of course, with a high price, any buyer will only be expecting the best – maybe not for the C class, as it is reported to show electrical and body work problems in the first 12 months.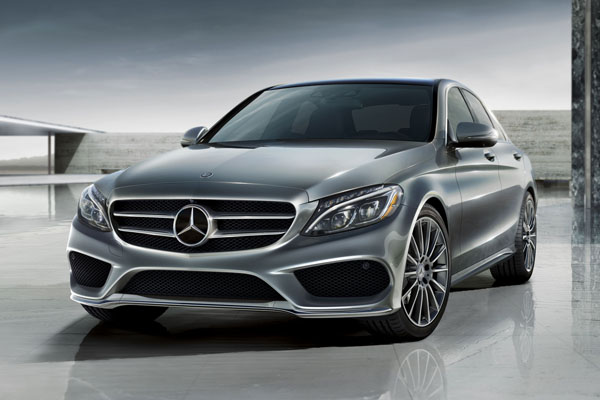 Mercedes Benz didn't seem to live up to its price - as this C class variant is problematic and not driver friendly
Besides that, it also exhibits poor ride quality (sport models), a cramped rear seat in the Coupe model and the infotainment system is not user-friendly.
4. Family SUV – Nissan Qashqai
Lastly, the least reliable family SUV belongs to Nissan Qashqai – which is UK's most popular family SUV.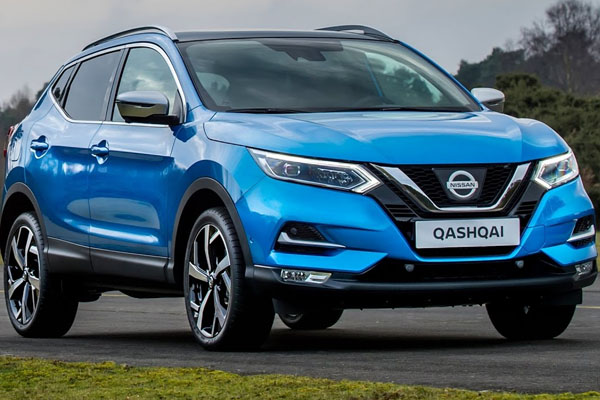 2018 Nissan Qashqai might not be as family-friendly as it looks because it is not spacious legroom which is not ideal for a family SUV
It is said to have 47% of its diesel owners reporting problems. The Nissan Qashqai has downsides like poor rear visibility and tight legroom at the back (which is supposedly highly important for family SUVs).
>>> Click to get more helpful tips and advice for your car buying and selling
Source: Ivy Kristia Padura