The headlights of a car have two modes which are the low and high beam headlights. Both have their purpose and applications but we'll focus on the proper usage of high beam.
Every component of your car has its use and importance. A driver needs to know the purpose of these components. One thing that a driver surely uses is the headlights. If it is dark, the driver will turn on the headlights.
The headlights of a car have two modes which are the low and high beam headlights. Both have their purpose and applications. In this article, we will tackle mostly on the things you need to know about proper high beam headlights usage.
What is high beam?
It is the headlights mode that needs to be activated at night or at instances that you're unable to have a clear vision of the road ahead. Low visibility at certain places particularly at night is scary and dangerous even for experienced drivers.
Do you know the symbol for the high beam? This is an important matter that a driver should know. You must be aware of what indicator mode of headlights you are using.
To do this, take a look at your dashboard and see if the blue indicator light is turned on. This indicator is shaped similar to a headlight and turns on if you're in high beam headlights.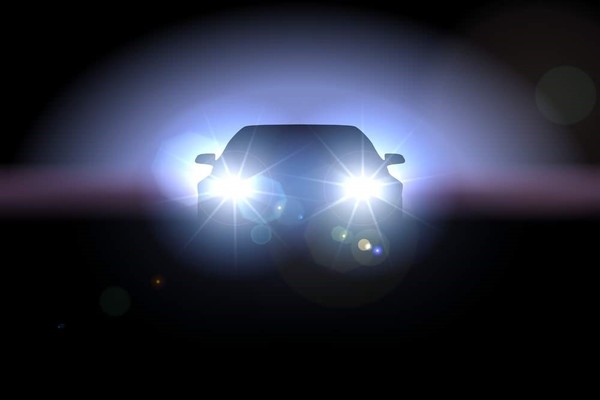 How to activate High-Beam?
In the past years, you need to get out the car and adjust manually the headlights direction to switch it from low beam to high beam. Nowadays, you can do this easily by only flipping a switch. Inside the car, you will see a lever behind the steering wheel.
Most of the cars use this lever as a switch for the lights, light modes, and signal lights. The lever on default will be on low beam headlight. Push the lever going forward to switch it to high beam. If you want to return to a low beam, just pull back the lever.
>>> Related: What you need to do if your headlights stop working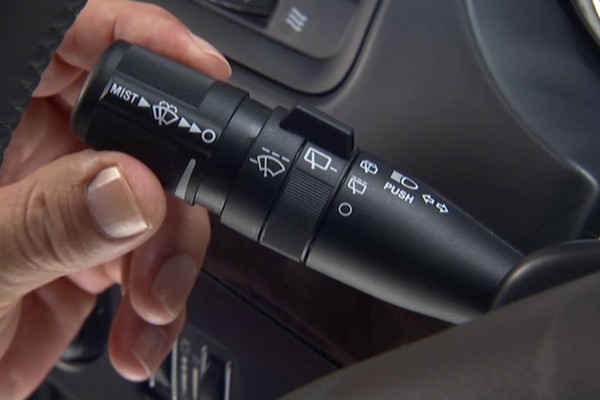 That's it.
Knowing the procedure in activating the high beam headlight can help you avoid dangerous situations in the future. Moreover, this lever has another function. This is also called as the flasher. It is because flashing high beam to other drivers is another way of communicating to them.
To execute this, pull the lever back from low-beam lightly. The headlights will then be on the high beam until you release the lever. Flashing of car lights for a couple of times will alert the other drivers with your presence.
When will I use the High Beam headlights?
The high beam can help you to see more on the road. It is important to know when you need to use high beam headlights. Take a look at the following situations below.
Low visibility areas
In some cases, you may drive on areas with low visibility. It can be in a construction area, an unfamiliar road, or a dark street in a city. It is very frightening if you are unable to have a clear view of the road. If this happens to you, slow down and turn on the high beam headlights.
The high beams may not only protect you but also the other motorists and pedestrians that are around the area. In urban spaces, a high beam is advised to be dimmed if you are 300 to 1000 feet to approaching vehicles. Dim it also within the range of 200 to 300 feet to the vehicles in front of you.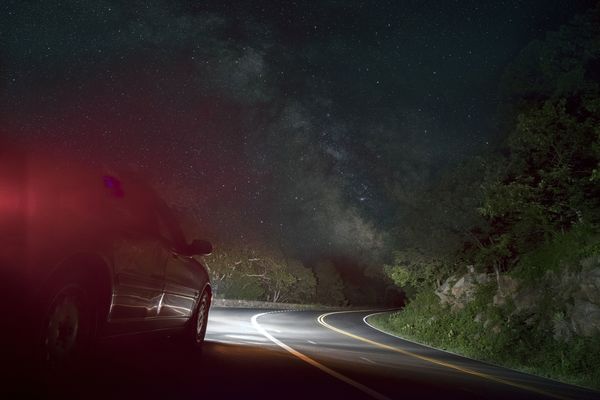 National highways
Some of the national highways have poor visibility. This also includes their off and on-ramps. There can be long sections of road that you can see only through your headlights. In this scenario, turn on the high beam headlights so that your viewing range will be increased.
But remember to dim the high beam whenever there is an approaching vehicle. Check the exact distance in your local state.
Moreover, dim also your high beams when you are taking over from behind another vehicle. This is to avoid the driver to be blind by the high beams.
>>> Related: How to Mitigate Night Blindness?
Areas with few streetlights
Street lighting can be lacking on open highways and rural roads. This makes driving dangerous when it is dark. Activate your high beam to be able to see more on these areas.
In rural sectors, high beams can also help you to avoid hitting motorists, pedestrians, or animals that are doing stroll late in the evening.
Country roads may look deserted, but be ready to dim your high beams quickly in case of approaching traffic or vehicle. Dimming the high beams can protect you and other drivers.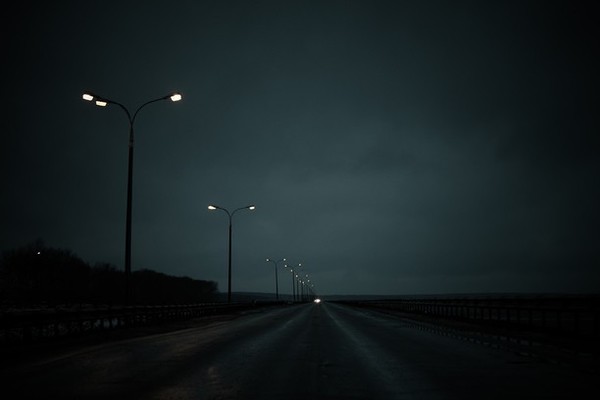 When high beams should not be used?
Do not use high beams in well-lit areas. It is not necessary and is unsafe at the same time. High beams may make the other drivers blind. A driver can still be blinded even he/she is not driving straight into the lights. It is because the high beams can get to side mirrors and rear view of a car.
It will only block the vision of the traffic ahead. A blind driver is very dangerous on the road. There is a rule that one should switch the high beam to low beam when there is a vehicle 500 feet ahead. Follow this rule or the specific in your areas and it will make your driving safer.
Another condition that you should not use your high beams is when in dangerous weather conditions. Many drivers believe that using high beams in situations like snowing hard, fogging, or raining will allow them to see better.
>>> Related: Be cautious about these 10 crucial things before driving in the rain
This is a very big mistake. It will only decrease your vision on the said situations. High beams will shine straight to the precipitation or fog that will only reflect the light and blind you. This isn't going to aid you in seeing behind the snow, fog, or rain.
During the said scenarios, it is best to stick with the low beam headlights. You will be able to see at least the road that is ahead of you. Drive slowly to prevent any dangers that may happen. Again, do not use high beams when you are driving in rain, fog, snow.
Source: Hanna Miel Sanchez