One of the most commonly present sensors in automobiles today is the MAP sensor. Like most other features in new cars, these are designed to help the driver.
Thanks to technology and advancement, automobile vehicles are even better than before. The more further steps we take into the future, the more developed our automobiles become. The vehicles that we drive now are very far from what people have driven long ago. These days vehicles come with cameras, radars, and sensors.
One of the most commonly present sensors in automobiles today is the MAP sensor. Like most other features in new cars, these are designed to help the driver. But what exactly is a MAP sensor? What does it do? How does this help improve your driving experience? What will happen if it doesn't work properly? Find out everything about MAP sensors in this article from Philcarnews.com:
MAP Sensors in Vehicles
Vehicles that have forced distribution will usually need a MAP sensor. A MAP sensor can read up to 2 bar (sometimes more). But this depends on the boost that your vehicle can make. Let's say that for every boost of 14.5 psi, your MAP sensor needs to read 1 bar higher accurately. A lot of the modern turbocharged vehicles today run at about 20 psi of boost. This would naturally require a 3-bar MAP sensor.
As you may have already figured out from its name, a MAP sensor reads absolute pressure. That means they never read in negative numbers like how a boost or vacuum gauge would. If your MAP reading shows 0 bar, that would represent a flawless vacuum.
Some vehicles that are equipped with MAP sensors also come with MAF or mass airflow sensor. This gives a more accurate reading of the air density that's unaffected by ambient temperature changes.
Vehicles that have no MAF sensor will usually have an IAT as well. This stands for intake air temperature. This sensor helps to compensate for the air density estimation mistakes. These mistakes happen because of ambient air temperature.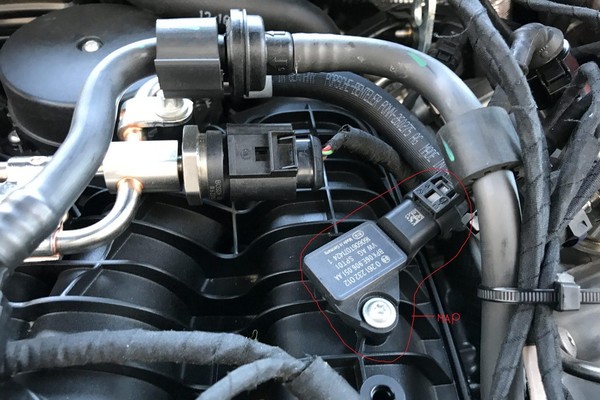 Symptoms of Defective MAP Sensor
If the MAP sensor fails, you will most likely notice symptoms. The very first and immediate consequence of this event is improper air and fuel mixture. But depending on how the MAP sensor failed, the fuel and air mixture could end up too rich. It's either too thick with too much fuel or too lean with too little fuel.
The ECU may also try to compromise other sensors. This is to compensate for the mistaken readings and inadequate data. One of these sensors is the so-called O2 sensor. This is placed in the car's exhaust system. This particular sensor reads how much oxygen is burnt in the air-fuel mixture. This determines if the mixture is too lean, too rich, or just right.
If you think your MAP sensor is defective, here are the signs to confirm it:
1. Rich Air and Fuel Mixture
If the air and fuel mixture is too rich, the following signs may start to show:
The spark plugs could foul.
Carbon deposits could start to build up way faster.
The vehicle's catalytic converter may be clogged.
The exhaust can have a strong gasoline smell.
Fuel economy is sacrificed.
2. Lean Air and Fuel Mixture
If the air and fuel mix is too lean, the consequences could be worse than a rich mixture.
Leaner air and fuel mixture lead to cleaner combustion. This, in turn, is hotter and could damage the engine components because of the heat. If it doesn't end up damaging them, it will most likely decrease its lifespan over time.
Leaner air and fuel mixtures also emit more dangerous emissions. Some example elements are NOx (nitrogen oxide) and CO (carbon monoxide).
Engine knocks (or also called pre-detonation) also have a higher chance of happening. If pre-detonation happens under load, this could be a cause for catastrophic failure. The end results may cost you the whole engine.
3. Check Engine Light Turns On
If your vehicle comes with an OBD port (cars that are manufactured in 1996 or newer), it may display the check engine light. This will happen if there is a particular issue with the engine. So, if there is an issue with your MAP sensor, the check engine light will most likely be lit. But to make sure, it's best to get a code reader and check the problem.
You can opt to get the code read by an expert if you don't have a device. Some auto repair stores offer a car code reading service or rents out their car code reading devices. Once you get the code, check out what it means using the internet. If you had an expert check it, they will most likely proactively tell you the problem.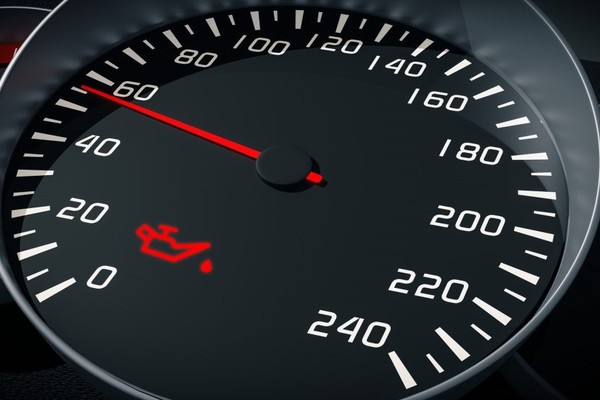 4. Engine Misfires
If there is a problem with the air and fuel mixture, there would most likely be an issue with the engine's complete combustion. If incomplete combustion happens, the result will be engine misfires. Sometimes, these events may even turn on the check engine light.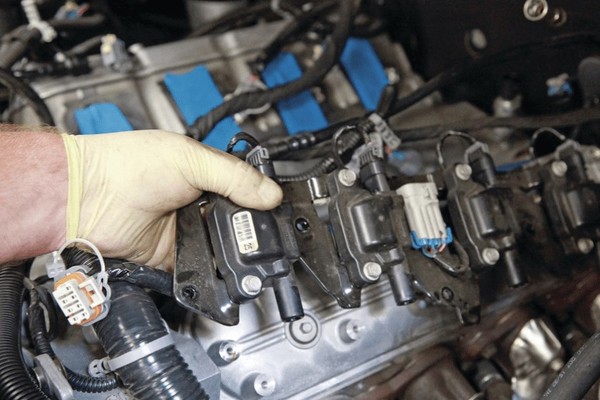 5. Failed Emission Tests
If you are living in an area that requires you to pass emission tests, your MAP sensor will play a great role. If your MAP sensor is defective, it may just cause you to fail that emission test. This is due to a strong presence of noxious gasses or checks engine light.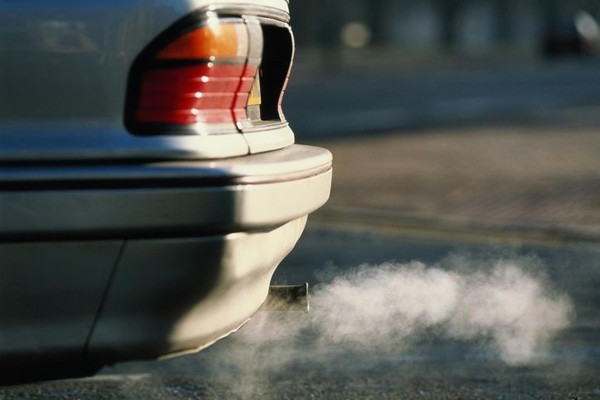 6. Rough Idle
Improper air and fuel ratio can also cause a wave of excessive engine vibrations. But this will most likely happen when idling or random hops when at idle speed.
7. Stalling, Stumbling, or Hesitation
If you step on the accelerator every now and then to pull and push out of traffic quickly, you may start to notice engine stumble, bog, stall or stumble. All of these are symptoms that something is definitely not right with the air and fuel mixture. In fact, the sudden introduction of more air makes it harder for your engine to supply the requested load.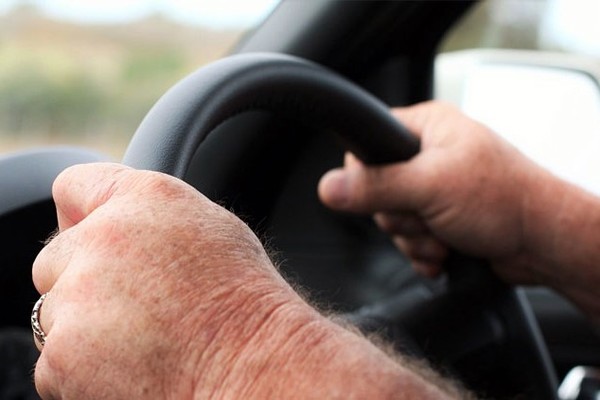 If you can confirm that your MAP sensor is indeed defective, worry not. It can still be replaced if detected early. Replacement MAP sensors can be bought online for prices ranging from approximately Php 300 to 1000.00.
>>> Follow Philcarnews.com for more handy car tips and advice.
Source: Hanna Miel Sanchez