Knowing that the exteriors accessories that are well-matched with the interior design can immediately make your Ford Ranger modified look cooler and enhance its engine performance.
Ford Ranger Modified: First Thoughts
The iconic Ford Ranger has always been well-known as one of the most outstanding pick-up trucks with tough appearances and powerful engines.
Nowadays, with the supports of the 4.0 advanced technology tools and tons of car manufacturing innovations, you can make the Ford even cooler and tougher in just a blink of an eye. The modifications will give your vehicle its unique styles that can clearly reflect your own personality as well as boosting the standard, convenience, safety, etc.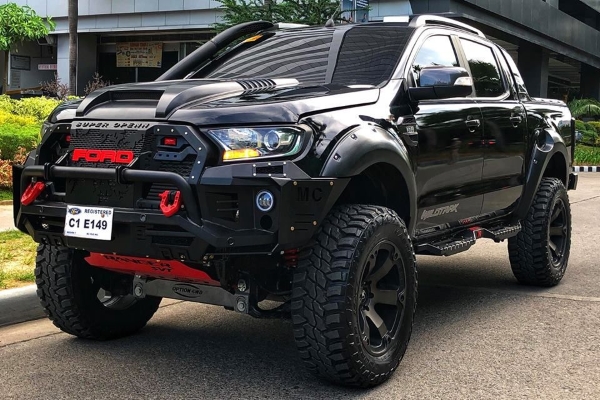 Philcarnews.com will now show you some highlighted notices on the Ford Ranger modified that you don't want to miss!
Ford Ranger Modified: The Grille
The grille is seen as "the face" of your vehicle. Their missions are to make sure that the car engines will obtain enough fresh air when driving for the essential cooling and combustion processes.
When you choose the right type of grille for your cars, these above-mentioned processes will run smoothly. This, consequently, can maintain the quality and benefit the engines in a good long-term period.
The Ford Ranger's originally-designed grille is already suitable for the whole truck appearance. However, you still can freely choose a different type of grille with a variety of colors and off-standard shapes to light the Raptor up a lit bit.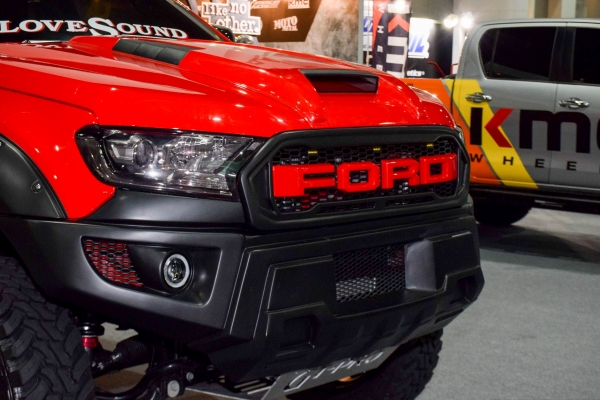 Many people care about Ford's grille as it is one of the first things people will see when approaching the vehicle!
Ford Ranger Modified: The Tires and Wheels
With these important car parts, you should always choose carefully and only use tires/wheels sold by reliable dealers in the market to ensure the highest safety.
Aside from plainly being some vital car parts, they can also be decorated and displayed in every unique way.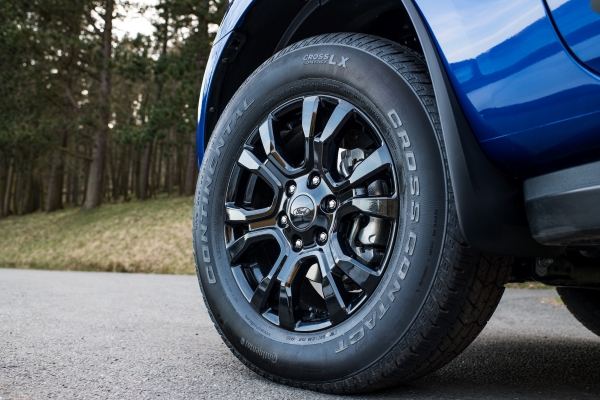 What types and shapes of Ranger wheels do you like to show off on your pick-up? 
You can always find and plan for the Ford Ranger Wildtrak modified with the models and colors you love at any professional center in the area. 
Ford Ranger Modified: The Lift Kits
Many people choose lift kits modification for different reasons. They can help the vehicle-cleaning more comfortable and bring a higher/classier appearance to the Ford Ranger. 
With lift kits, it is always easy to clean the bottom of your cars. This is super helpful for those who frequently travel on muddy or rocky surfaces.
For the Ranger or even the Ranger Raptor, you are always welcomed to install a suitable lift kit. And it will be better if you spend more time investing in choosing a solid and high-quality one as well as the reliable assembling centers.
>>> Check out for some fun-to-watch Ford modification:
Modified Ford Mustang: Make The Icon Stand Out Even More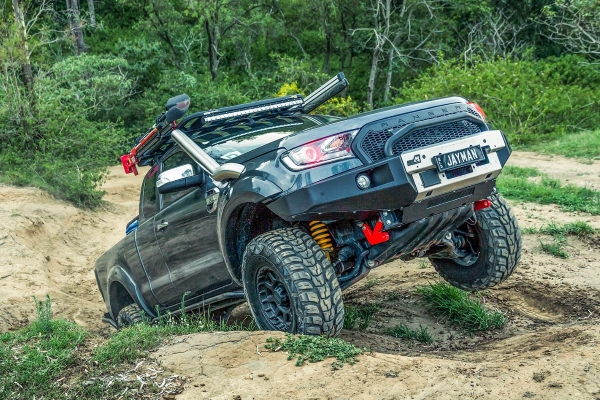 Ford Ranger Modified: The Flare Extensions 
Even though flare extensions are not as important as wheels, tires, or grilles, they can protect your vehicle's bodywork.  These parts are made of plastic/metals and often attached near the wheels to prevent rocks, solid objects, water, duets from scratching/blemishing the vehicles' bodypaint. 
As a removable part of a vehicle, you can freely choose the flare extensions with a variety of shapes, colors, and styles. The process of changing and modifying car flares is rather easy and fast-forwarded. 
Ford Ranger Modified Philippines: The Tailgate Damper
To protect the tailgate from opening swingingly, tailgate dampers are installed to keep the tailgate straight and easier for users to use. 
Tailgate dampers might be quite a small part for you to consider a "make-over", however, they earn the points by adding more convenience when loading and traveling.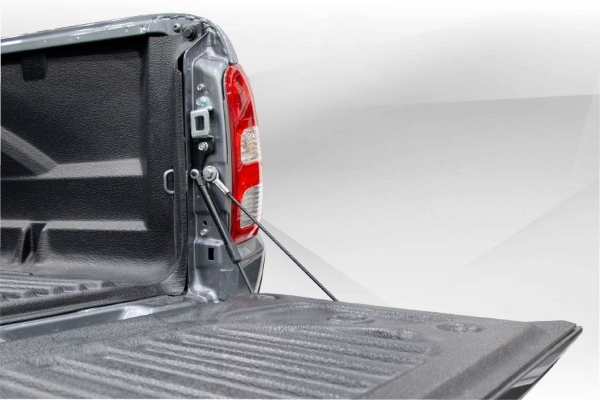 Overall, the damper does not come with multiple modified choices of styles or colors as other Ford Ranger's parts, but still, it is a worthy-invested alteration for your car in the long-term. 
Ford Ranger Modified: The Tonneau Covers
Tonneau covers are often used in utility cars and pickup trucks to cover and secure the cargo tray. They can also help reduce aerodynamic drag and improve your Ford's gas mileage by nearly 10%.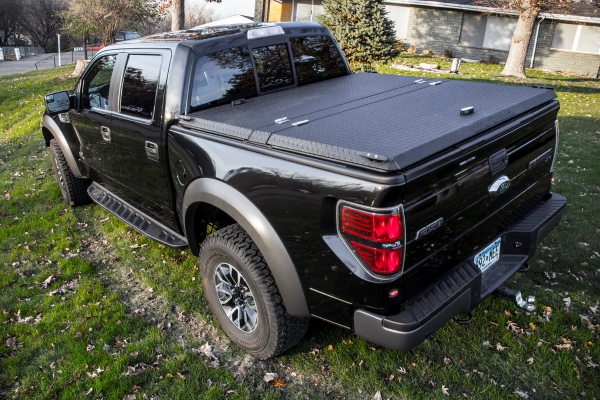 The tonneau covers are not difficult to be replaced as they always come in a variety of styles. 
As one of the uncomplicated Ford Ranger modified's parts, you can choose the suitable tonneau covers with the desired designs and colors and have it installed effortlessly. 
Ford Ranger Modified Philippines: The Nudge Bars or Front Bumpers
The nudge bars and front bumpers attached to the front of your vehicles are normally made from plastic. Since they are pretty dense and thick, the metal bumpers' markets appeared to give the vehicle a softer look with these parts modified. 
If you do not want to change the front bumpers, then nudge bars modification is all cool. The new-transformed nudge bars will act the same as front bumpers and are less conspicuous.
Ford Ranger Modified Philippines: Tips
It is always better to use the originated parts or official Ford's products because these above-mentioned car parts will directly affect your safety and convenience in driving.
Ford Ranger Modified: Conclusion
We have just shown you some of the most-common Ford Ranger parts that can be modified!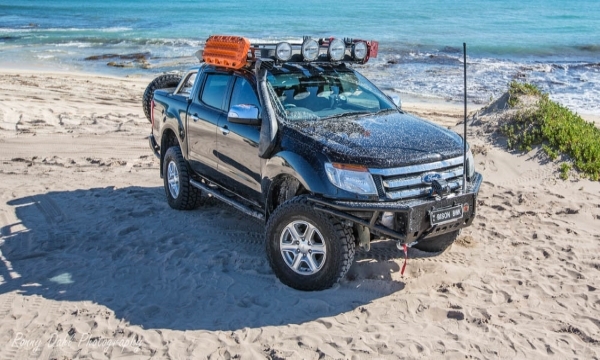 All of the tools/parts are quite easy to find and can even be self-installed, so don't worry too much about the latter process!
Have a safe trip with your desired Ford Ranger Modified in the Philippines! See you next time!
>>> Check out our Car Tips and Advice section for more updated useful notices on car purchasing and maintenance!