Do you know what a car battery charger is? Is it really necessary? Which car battery charger in the Philippines is the best for you? Click here to find out right now!
Car Battery Charger in the Philippines: Introduction
We believe that a car battery charger is not a very well-known or used widely car accessory in the market. Since replacing a car battery is very easy, just like changing the battery for your TV remote or AC remote, most car drivers tend to replace their car battery right after it runs out of power.
However, a car battery charger can make your car battery alive again without draining any more cash from your account for buying a new power-container over and over.
If you are still wondering about which car battery charger in the Philippines that worth your life-time decision, Philcarnews.com will give you every information you need right away! 
Car Battery Charger in the Philippines: What Is It?
This tool is exactly what its name indicates: it charges your car battery. Overall, car battery chargers are not very expensive. Every time your battery dies, you can immediately use it to charge up instead of having to spend money on other new ones. Therefore, you can save as much as PHP 4,000 to PHP 5,000 every three to five months.
Moreover, a car battery charger can work on many other devices as well. The function is also relatively easy to approach and understand as standard, the red charger is for positive and the black is for negative.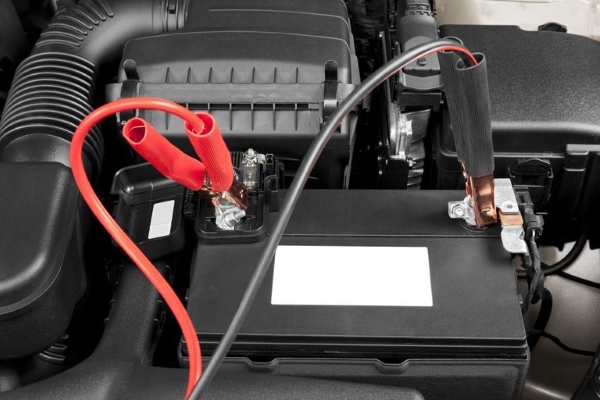 This small and portable tool can help you save a lot of money. 
Let's think of it this way, your car battery is similar to your phone battery: it will discharge faster and faster as time goes by, up to the point where it won't charge efficiently anymore. And then, a charger shows up as a wholely good bargain. 
On average, a car battery charger price in the Philippines is around PHP 3,000 to PHP 3,500. Those models that are priced higher than PHP 3,000 are usually heavy-duty or loaded with many advanced features that can prevent overloading issues and offer automatically stops the charging function.
>>> Check out: Car Battery - What You Should Know Before Making A Purchase
How To Use A Car Battery Charger in the Philippines?
Like any other electrical equipment, never forget to follow the proper safety instructions of your car battery charger. We will list them down for you right away as your safety in car maintenance and operation is the prior concern.
First of all, safety gear (safety goggles, gloves, etc.) is a must. They can prevent you from minor injuries like scratches, cuts, and even more fatal ones like electrical sparks. Don't be scared though, nothing unusual is gonna happen if you use the car battery charger carefully.
When your safety gear is on, the next step is to see if the charger is off or not. If it is, great! If it isn't, simply turn the switch off, then plug it into an electrical outlet.
Before you connect the battery charger to your car battery, take note that, for most chargers, the black lead is meant for a negative post. The red lead should be connected to a positive post.
Next, you will have to connect the red lead to the positive post of the car battery (the one that has a "+" sign on it). As for the negative (black) lead of the charger, attach it to a bolt near the battery.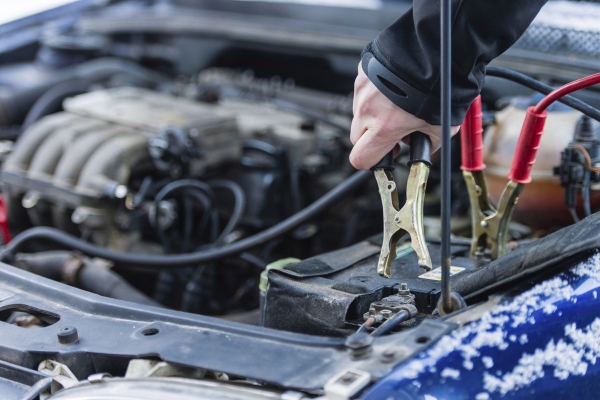 Now, some of you may wonder why it is not "attach the negative lead of the car battery charger to the negative post of the battery". You can do it, but it might create electrical sparks. Therefore, we don't recommend doing so.
After you are done with the connecting process, it's time to change the settings. The settings of a battery charger are optional: a lower amp means slow charging but it's safer. On the contrary, higher amps charge the battery faster, but you have to monitor the charging process to avoid overloading and accidents.
At last, before you put away the charger, remember to see if your car battery reads 12.4 to 12.6 volts. Anywhere below the numbers above means it is not yet full and needs more charging.
How To Find A Good Car Battery Charger in the Philippines?
If you intend to own a car battery charger, I advise that you invest a little and find a good quality one, as this tool can be used for a long time. You can even charge other devices as well.
There are many different types of automotive battery chargers in the Philippines, so opt for chargers with one (or all) of the following features:
Automatic: Chargers can detect whether the battery is full, and consequently, automatically stop charging.
Power setting options: You can choose the best setting for your battery situation. Generally, to fully charge a car battery, a low amp setting will need 1-2 days, while the high amp setting will take only 4-6 hours.
Portability: How good is a

car battery charger 

that small and light enough to be moved around anytime in any place.
>>> Quick browsing for Choosing The Right Battery Brand in the Philippines 2020
Car Battery Charger in the Philippines: Best Recommendations To Buy For 2020
Below is our top 5 car battery charger in the Philippines price and short reviews in 2020. Check them out with us now!
1. Fujihama DFC-450 Battery Charger 70A
Price: PHP 5,399
This product can employ both 12V and 24V easily. Because it's heavy-duty, moving this charger around can be a problem, but it's equipped with wheels so don't worry too much about that.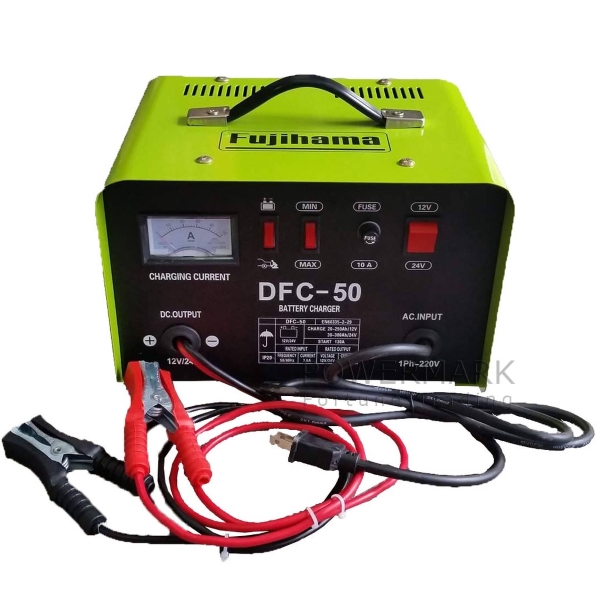 2. CTEK MXS 10 Car Battery Charger
Price: From PHP 14,200
This modern charger has a wide range of special features, from the reconditioning function, battery diagnostics to a temperature sensor.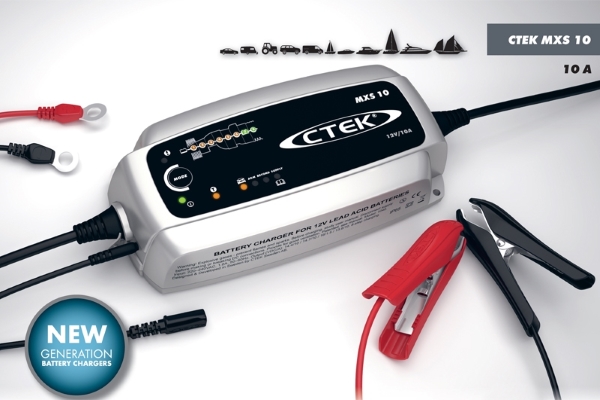 CTEK MXS 10 Car Battery Charger
3. CTEK CT5 Powersport Car Battery Charger
Price: PHP 6,280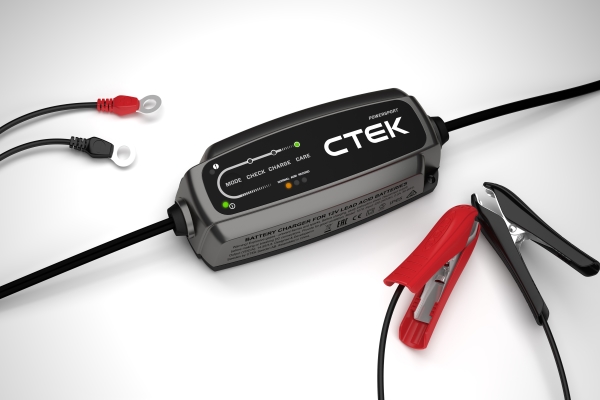 If the CTEK MXS 10 intrigues your desire but its price hesitates you, then we recommend this model instead. This CTEK CT5 Powersport charger doesn't possess as many features as many others, but it is very easy to operate and maintain. And this is one of the great marking points that can draw customers for many years.
4. Bosca MA-1250A 50A Four-Phase Smart Battery Charger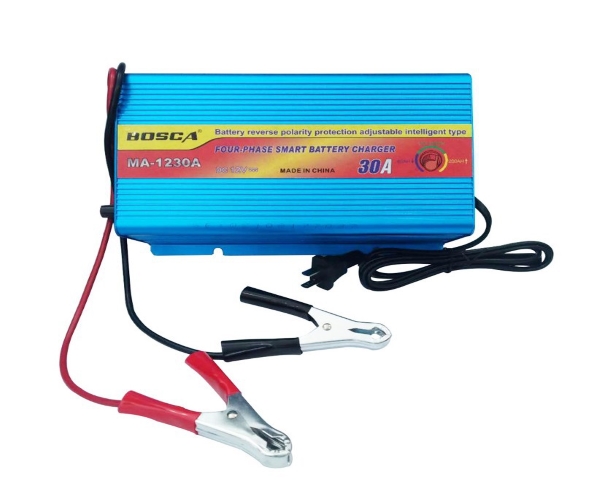 This charger is undeniably made for people who are on a budget. Even though the quality is not as good as those above, it can still charge a car battery without any problem.
5. INGCO Original Battery Charger Industrial Power Tools
INGCO Original Battery Charger Industrial Power Tools
Coming from a dedicated Chinese manufacturer, this car battery charger is as good as tools from well-known brands like Stanley or Bosch, but the price is much lower. It can be a great choice for you among all of the best car battery chargers in the Philippines in 2020.
Car Battery Charger in the Philippines: Final Thoughts
Cars have been relying on battery power to give people comfortable and efficient rides from every beginning of the automatic industry.
However, batteries can never sustain themselves and must be occasionally recharged. You may not want a car battery to die out in the middle of the road while triggering your frustration. So that, prepare yourself one desirable car battery charger in the Philippines right now!
>>> Read more: Everything you need to know about car battery prices in the Philippines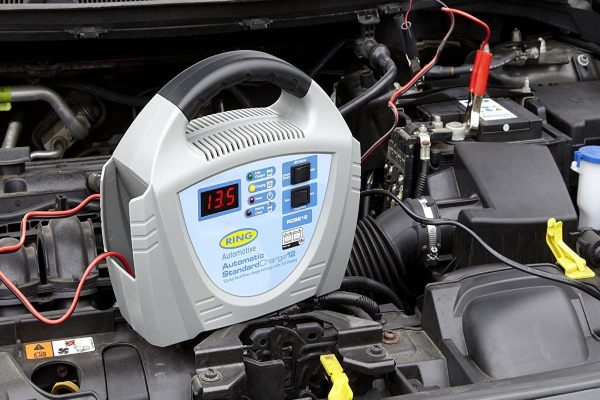 When you are online or go to any car dealership in the area, carefully looking for the right car battery charger to go along with your battery. The car accessories market nowadays has offered many simple and efficient battery chargers and come up with diverse advanced features for you to consider freely.
With this article, we hope that you can have a closer look at some overall notions of car battery chargers as well as some best product reviews and prices.
>>> Get more helpful Tips and Advice for your car maintenance, car buying and selling, and safe driving notices with us today!