One of the basic things that you should know about is the different types of lug nuts and the role they play in your vehicle.
Every car owner with enough experience knows that you need more than just competent driving skills to properly care for a car. You would also need a bit of knowledge when it comes to caring for it.
Aside from that, you may also want to learn more about maintenance and basic car repair procedures. This will help you care for your car better without calling on the help of a mechanic every now and then. One of the basic things that you should know about is the different types of lug nuts.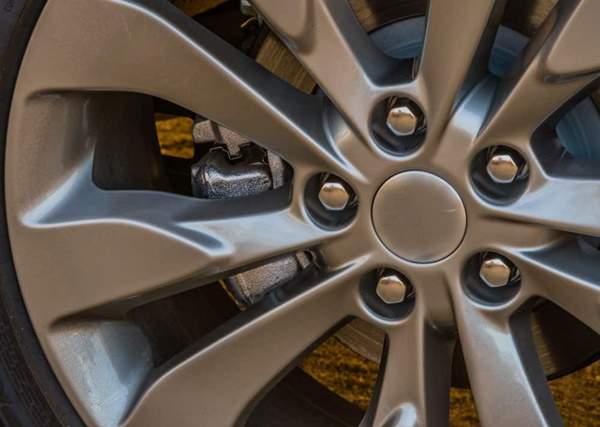 They play an important role in keeping your wheels securely attached to your vehicle. So, it's best to make sure that they're all in good condition.
It's also best to recognize and know more about the lug nuts that are on your vehicle. To get a better understanding of the different types of lug nuts, check out Philcarnews.com's list.
What are Lug Nuts?
Lug nuts are wheel fasteners that come in rather small sizes. They come in different types and shapes but are usually tapered at the end or are rounded.
These are usually made from chrome-plated steel. But you can also find some lug nuts made from anodized aluminum and titanium. Anodized aluminum lug nuts are typically used for racing cars because they're lightweight.
The models and sizes of lug nuts can vary depending on the vehicle. Even a small task like changing the tires can involve different kinds of lug nuts. Damaged and stripped lug nuts, on the other hand, can make wheel removal challenging.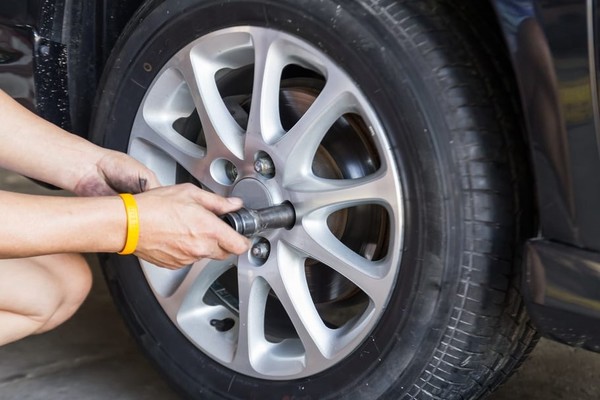 1. Spherical Lug Nuts
Spherical lug nuts are a pretty common type used in many vehicles. These, however, aren't usually called by this name. In fact, this particular lug nut can even end up having all sorts of names.
This often adds confusion when people try to look for this particular lug nut. But then again, looking for these types of lug nuts is still an accomplishable task.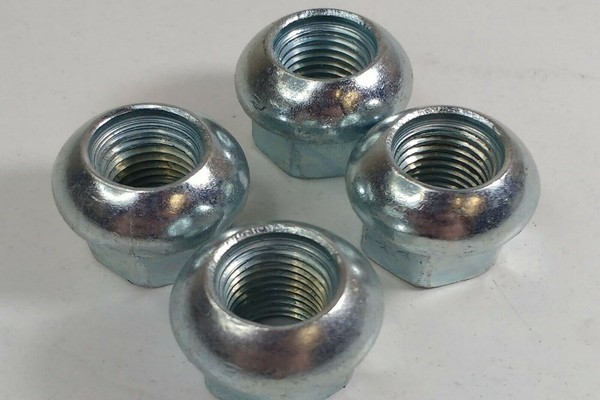 Spherical lug nuts are a pretty common type used in many vehicles
Other names for this particular type of lug nuts are ball seat and wheel nut lugs. The most defining feature of these types of lug nuts is their particularly sphere-like shape. Its head will also look similar to a conical lug that we'll also list here. So the best way to recognize it is by looking at its seat.  
These types of nuts are fairly easy to install. This means you will most likely not have trouble installing them at all. You will, however, need a 19 mm wrench to get them out and in tightly.
But the good news is that there's no need for a washer, wheel lock keys or any other tool to get these lug nuts loose or tight.
>>> Related: How a DIY Car Maintenance Can Save You on Costly Vehicle Expenses
2. Flat-Seat Lug Nuts
This is another kind of lug nut that's common in a lot of vehicles. But they do differ in a lot of ways from most of the lug nuts in this list because of their flat seat.
These lug nuts sit flat on whatever surface you decide to install them on. This makes them useful if you want a neat effect, but it can also make them hard to remove.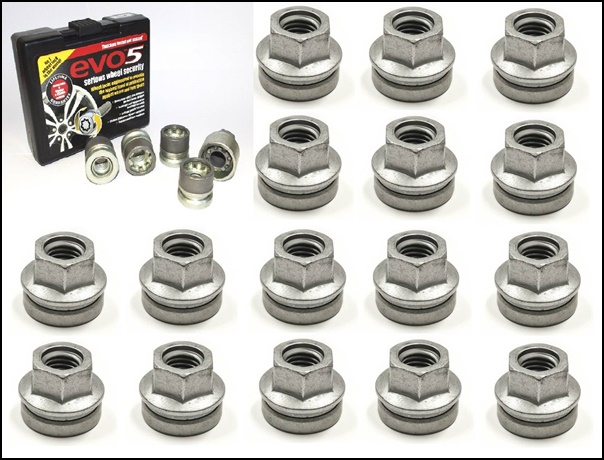 These also share a few similarities with another type of lug nut which is mag seat lug nut. Both of these are supposed to be flat and some people often confuse them with the other.
But people's understanding on whether a flat seat and mag seat lug nut are similar can also vary. The difference that we'd like to point out, however, is that a mag seat lug nut has extended threads while flat seat lug nuts fit flat like a washer.
>>> Related: 
3. Conical Lug Nuts
This common lug nut is easily recognized by its cone-shaped lug seat. Some people also call these corn lugs because of their striking resemblance to it. You can also hear them called as tapered seat lugs but that's fine as well.
These kinds of lug nuts are very easy to install. As long as you're sure about the size you're going to buy, there shouldn't be any problem. One important thing to keep in mind about these kinds of lug nuts is that they're meant only for after-market wheels.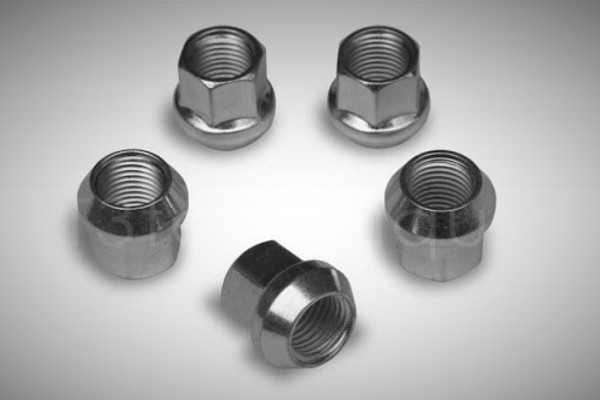 4. Mag Seat Lug Nut
These types of lug nuts are interesting ones. If you never came across this type, you should be able to tell that there's something fairly different immediately after you see it.
They come with an extended thread that can be convenient for tons of reasons. Another notable characteristic of a mag seat lug nut is that they have flat washer seats. This makes them sit snuggly wherever you might want to install them.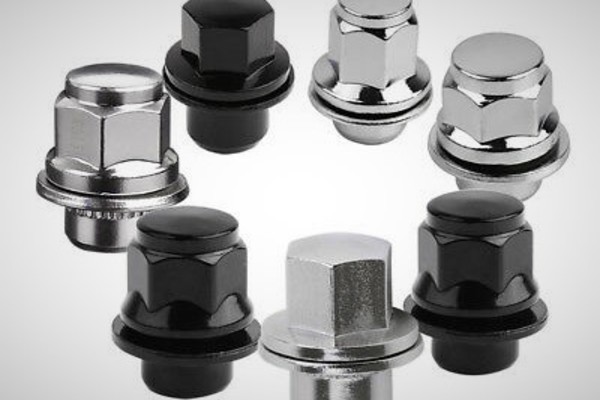 5. Extended Thread Lug Nut
Sometimes, you may have to purchase lug nuts with extended threads. A lot of people actually prefer these types of lug nuts since they are easier to work with.
They provide a better grip and make the whole tightening and loosening process a whole lot easier. If you want to make sure that your lug nuts are secured properly, you can opt for one with longer threads.
But there are also cases wherein extended lug nuts aren't an available option. Even if you do happen to have the right size, it may still not sit properly if extended lug nuts are used.
>>> Related: 12 Things about Tire Maintenance That Every Car Owner Should Know
But there are definitely tons of situations wherein lug nuts will be highly useful. But you may also come across situations where you won't need them at all. That's why it's vital for you to determine whether these types of lug nuts will apply to your problem or not.
Extended thread lug nuts will let your tool grip the treads way easier. Tightening and threading these types of lug nuts should feel more natural and definitely smoother.
People who often start working with extended lug nuts will most likely prefer them in more situations in the future. A common size for these lug nuts is 12 millimeters and 1.5 thread size. Most of these types of lug nuts are made from strong chrome vanadium steel.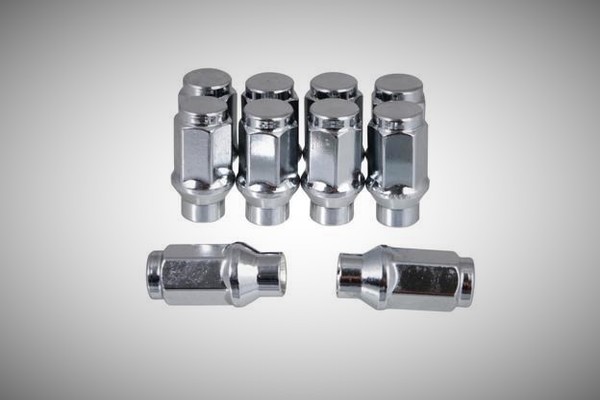 Source: Hanna Miel Sanchez