Germany is not only famous for football, but cars are also loved by people all around the world. So, what are the reasons that make German car brands so valuable? Let's find out right now!
German Car Brands: Introduction
In every passed-by seconds of the growing technology world, automobiles of all shapes and purposes are being produced massively on some of the most advanced manufacturing systems, including Germany's.
When it comes to German car brands, it seems like they have always taken a warmingly special place in every car lovers' heart. The German vehicles are super well-known for their luxurious outlooks, powerful engines, and unique designs...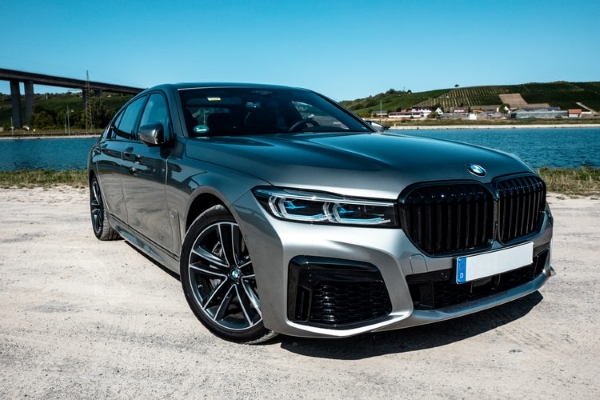 If you want to find out more details about these European market leaders, Philcarnews.com will show you right away in our following article! 
German Car Brands: Why Are They So Special?
The definition of a "great car" is different as people's tastes are varied from time to time. Some like beautiful cars with artistic designs, some like ones with a super-strong engine, others prefer cars with optimized speed. German cars, on the other hand, have their own-set standard of being "great." 
Strong Engine
German cars have always been loved for their strong and reliable engine. The engines can maintain good quality for a long using period and less likely to trigger any problems.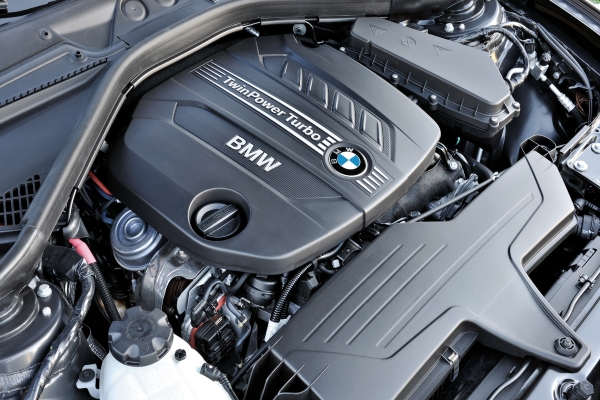 The "strong engine" trait is so "German" as the country's manufacturers always prone to choose quality and durability over anything else in all types of products, not just cars.
Quality Prior External Look
Considering the basic purpose of a buying decision, many people choose a specific car because of its look. There is nothing wrong with this as beautiful cars can always urge the specialness and pride of drivers.
Indicated of this trend-in-mind, globally famous car brands have designed many different vehicles with a sleeky and breath-taking outlook, purposely making buyers fall in love at the first sight.
However, German sports car brands can be different. Not the look, the quality is their topknot concern. They do always try their best to make sure that any new-released car will have a strong/durable engine and be super safe to drive.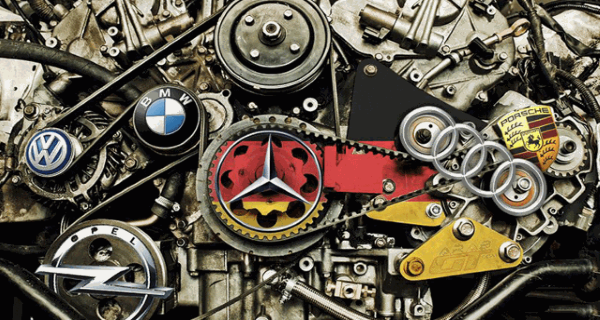 When talking about Italian car brands, we talk about the art of stunning designs and luxury. When mentioning the German car brands, we can immediately picture a strong and shining cube with the bragging engines roaming the streets. 
Overall, German cars have built an amazing concept of a strong and trust-worthy engine all around the world. Their designs might not be so different compared to most other car brands in the world, but you can strongly feel that the qualified-blood is flowing under every inch of their mighty impressions. 
Mechanically Efficiency 
German luxury vehicles are some of the most mechanically efficient cars in the world nowadays. This is marked as a natural trait of German car brands since they only produce valuable and worthy-for-every-aspect-of-life vehicles. 
Fun-To-Look Appearance
According to some real-experience reports, the cars from German brands may look a bit funny even though their appearances are not as much different from normal cars, and Volkswagen's is an example.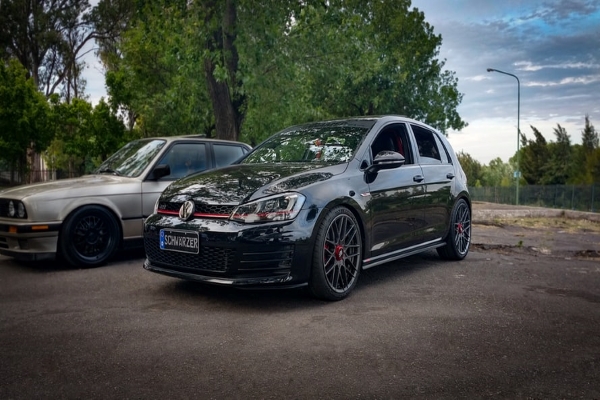 Even though many may not love the German cars' at first, they are still fun-to-look and proud-to-ride.
German Car Brands: Top Car Makers In The World
Germany is one of the most powerful car-making centers in the world. Many of their car brands such as Audi, Mercedes Benz, BMW, Volkswagen, and Porsche are desired and loved all over the world. 
The one disadvantage of German car brands, however, is that they do not normally design the best-look global cars. 
German Car Brands: Famous German-Rooted Brands
Mercedes Benz
Mercedes Benz is undoubtedly one of the best German car brands in the world for decades. Mercedes are now offering tremendously outstanding car branches in the international auto market.
Passengers cars
The MB's passenger vehicles that are used and loved widely in Germans are C-Class, R-Class, CLS-Class, CLA-Class, GLK-Class, E-Class Wagon, and S-Class.
Sports Cars
Sports are loved widely in many countries. And as a country that has one of the strongest worldwide football teams, sports fans have been in love with the brand's sports car such as SLK and SLS.
Luxury Cars
Luxury cars are not purchased widely like other normal cars, but they always keep their position that can never be replaced. You can have many luxurious options with Mercedes Benz, such as the CLA-Class, E-Class, C-Class, E-Class Wagon, etc.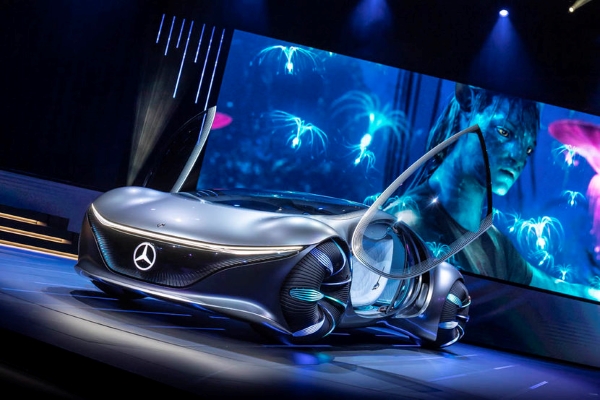 BMW
BMW also enters the best German luxury car brands line-up with several famous series such as BMW X1, BMW M3, BMW X6, BMW X3.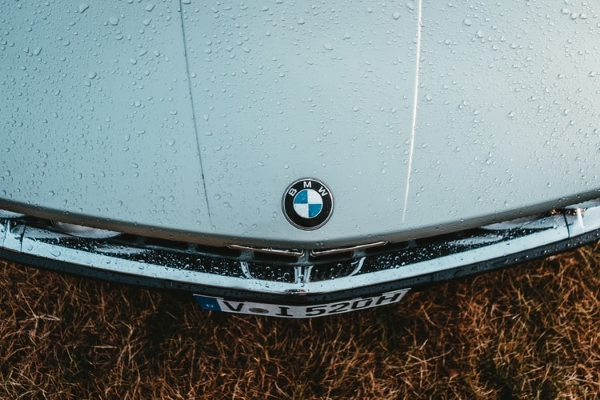 BMW is often specified for quality and expensive vehicles with high value. 
Volkswagen
Volkswagen should not be missed on this list. Some famous cars that belong to this brand are Volkswagen Golf GTS, Volkswagen Lamando, and Volkswagen Passat.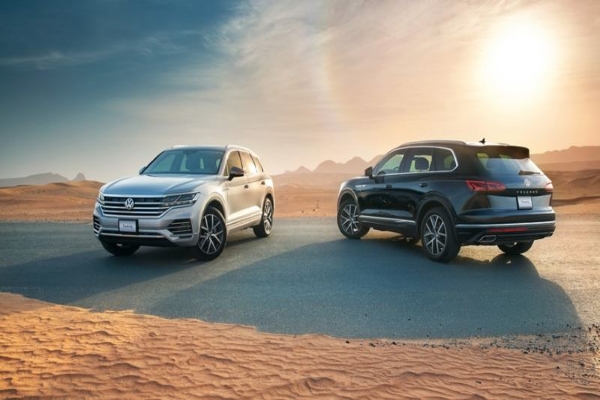 Porsche
Porsche is highly embraced and desired for its quality and engine. You might have heard about a few extraordinary Porsche models such as Porsche 918, Porsche Macan, Porsche Cayenne, Porsche Cayman, and Porsche Boxter.
Audi
Like BMW and Mercedes, Audi is one of the most famous brands for producing luxury cars for the global market. A few models to name are Audi A8, Audi TT, Audi A1, Audi A3, and Audi A6. 
Heating the atmosphere with the Audi RS5 vs Porsche 911: DRAG RACE
German Car Brands: Conclusion
It is quite sensible to say that German car brands are some of the best manufacturers in the world. Not all of the German vehicles are super highly-charged though many of these are luxury cars. There are also other reasonable-priced sporty ones for drivers to purchase without going bankrupt. 
In the end, we just hope that every car brand in the world will have the opportunities to reach the top of the automotive game and continue to satisfy customers with the most advanced and innovative vehicles throughout the years.
>>> Bookmark our Car Buying and Selling tips for further automobile articles and expert advice.