If you love SUVs but do not have the financial capability to make a purchase of luxury cars, you can find excellent value options with five economy cars below.
Following on from the list of the top five luxury SUVs, we continue with the economy SUVs reviewed by Consumer Reports. These SUVs were selected based on actual tests on different road conditions and in various terrains, such as on the highways, on roads with tons of potholes, and criteria proposed by Philcarnews.com.
1. Chevrolet Traverse
Redesigned for 2018, the Chevrolet Traverse has an interior with good sound-proofing capability, a smooth driving experience, and a responsive reaction, making this car a viable alternative for large SUVs, such as the Suburban. In addition, Chevrolet Traverse is also a formidable competitor in the car segment of 3-row SUV.
A 3.6-liter V6 engine equipped on the car delivers a powerful performance and the ability to quickly accelerate. The front and rear seats of the car are admittedly spacious; even the third row is sufficiently roomy for adult passengers. Not to mention that the owner can choose the 8-seater variant when buying a Chevrolet Traverse.
The vehicle's information and entertainment systems are easy to use and simple to understand. However, there is a minus point worth mentioning, which is the Premier variant of Chevrolet Traverse with a cost of $ 50,000 is furnished with excessively basic furniture.
The standard safety features of this car model include a function meant for teen drivers who are focused on safety and a rear seat reminder system to prevent the possibility of forgetting a child. Only the most expensive version of the Chevrolet Traverse is equipped with a front collision warning system and automatic emergency braking.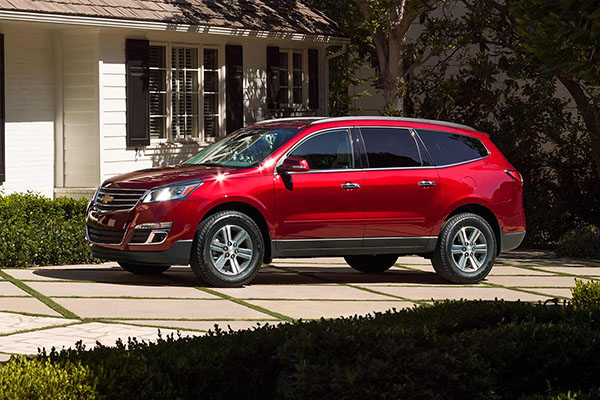 The Chevrolet Traverse has an amazing exterior
2. Dodge Durango
The driving experience in Dodge Durango is smooth and comfortable, with both refinement and practicality. Being spacious, quiet and comfortable, the Dodge Durango is an impressive combination of a versatile design with comfort.
Dodge Durango shares a similar wheelbase with the Jeep Grand Cherokee but a bit longer and with the addition of a third row. The responsiveness of the car is quite impressive while the 8-speed automatic transmission helps transmit the motor power to the wheels in a smooth and uninterrupted manner. With a V6 engine, most buyers will probably feel happy.
The UConnect infotainment system with an 8.4-inch screen on Dodge Durango is one of the best systems these days and very easy to control. The luggage compartment is very spacious, and the towing capacity is 450 - 900 kg higher compared to that of other competitors is also a strong point of Dodge Durango. However, limited visibility is a conspicuous defect in this model.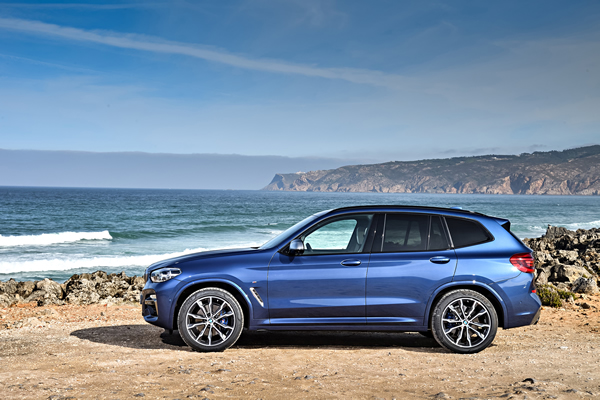 The driving experience in Dodge Durango is smooth and comfortable, with both refinement and practicality
3. Mazda CX-9
The Mazda CX-9 is a stylish three-row SUV and also very exciting to drive. The feel of driving the Mazda CX-9 is comfortable while the interior has a very good soundproof capability. Mazda's top SUV has the ability to respond as quickly as a small-size car. The interior of the car is well designed and furnished, especially in the high-end variant, not to mention a neat driving space with comfortable seats.
The power of 227 horsepower comes from a 4-cylinder turbocharged 2.5-liter engine coupled with a smooth 6-speed automatic transmission. This engine can even achieve a capacity of 250 horsepower if you opt for high-end fuel, but you do not need to do so.
While the second row is quite spacious, the third row is relatively cramped, as expected by many people. The Mazda's information an entertainment system with rotary knobs will take the car owner some time to get used to it. The 2018 model will feature standard safety features such as a frontal collision warning and an automatic slow-speed emergency braking.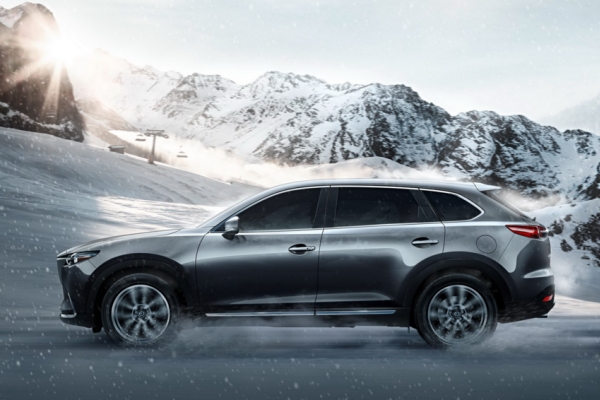 The Mazda CX-9 is a stylish three-row SUV and also very exciting to drive
4. Subaru Crosstrek
Crosstrek turned Subaru's Impreza hatchback into a small SUV. It enjoyed all of his brother's upgrades including better fuel economy, improved driving experience and a reduction in interior noise.
Subaru Crosstrek is equipped with a 2.0-liter, 4-cylinder engine, which operates smoothly and does not overheat. The continuous variable gearbox of the car works similarly to a conventional automatic transmission type but still amplifies the engine sound when the car accelerates. The responsiveness of the car brings a sense of peace of mind but is lacking in sportiness.
The Subaru Crosstrek's information and entertainment systems are packed with features and easy to used. Subaru's EyeSight driver assistance technology is an optional choice, which includes an automatic emergency braking, a lane departure warning system, and a lane maintaining assistance. Other vehicle safety features include a blind spot warning and a cross-traffic alert of a passing vehicle when the car is reversing. Subaru Crosstrek is an attractive option for those who do not need a big SUV, such as Forester.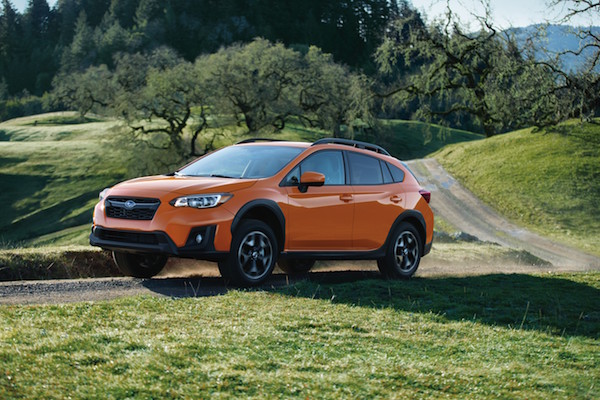 The Subaru Crosstrek's information and entertainment systems are packed with features and easy to used
5. Ford Edge
Edge offers a value that is no less than that of a more expensive European SUV. Developed based on the Fusion sedan that Consumer Reports has rated as worth buying, the Ford Edge delivers a steady driving experience, great comfort, and confident handling capability. These details make the Ford Edge a good SUV.
Inside the Ford Edge is an interior with the good sound-proofing ability of a luxury car with spacious interior space, adequate to provide a comfortable seating space in the front and back, and a roomy luggage compartment.
The standard version with a 2.0-liter turbocharged 4-cylinder engine seems to be more comfortable than the 3.5-liter V6 version. Meanwhile, the 2.7-liter twin-turbocharged V6 engine will be available only in the Sports version. All engines are combined with a 6-speed automatic transmission. In addition, the car is available in both front-wheel drive and full-time four-wheel drive for buyers to have more options.
The SYNC-3 information and entertainment system has a user interface that is clear to understand and easy to use. Vehicle safety options include the blind spot detection, the cross traffic alert when reversing, and front and rear cameras.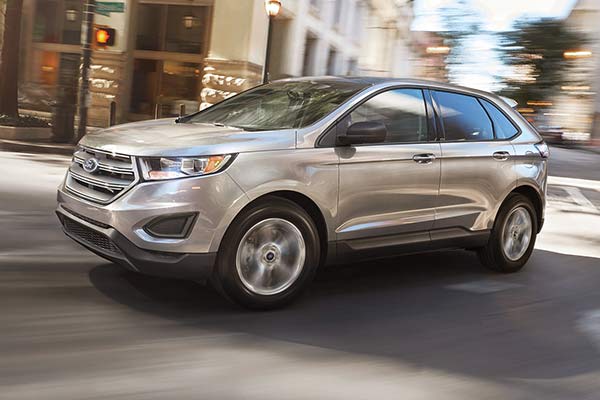 The Ford Edge delivers a steady driving experience, great comfort, and confident handling capability
>>> Click to get more tips and advice for all car owners