Choosing a car for your family has never been an easy task.
Step 1: Choose the right car class for your family
On today's market, there are four main classes you can choose from: hatchback, sedan, wagon and people mover (MPV / minivan) with both two-wheel drive and four-wheel drive. Depending on where you live (inner city or suburbs) and how many children and pets your family has, you should choose a proper car class.
Hatchbacks often have a bigger capacity than the small sedans of comparable size. Thanks to the larger trunk, the hatchback has a more flexible interior space, which can accommodate trolleys, bags or even pets. However, in some small hatchbacks, the rear seat space is quite cramped - once you put an extra child seat in the rear, you will not be able to sit comfortably in the front seat. So always bring a child seat when you have a test drive.
Multi-purpose vehicle (MPV) / minivan is probably best suited to families with older children who do not need an extra seat, and most third row seats will not compatible with child seats unless you purchase a Land Rover Discovery 4. And when the third row is put into use, the capacity of the luggage compartment will decrease significantly.
The station wagon will be best suited to families with young children because of the interior space being the most flexible, which can accommodate two child seats at the rear and still have room for bicycles, baby strollers, and pets. The car also has sufficient space for feet rest for both adults and children in the front. Even more interesting, a thin "adult" can still sit in between two baby chairs in the rear.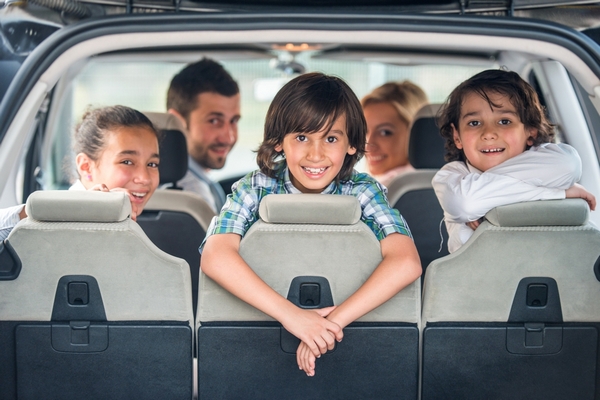 Choose the right car class for your family
Four-door vehicles are likely to be chosen by families with a large number of members. Choose a car with expandable doors that allow an adult carrying a baby to easily get in and out. And child seats can also be installed to the car. So, try to take a general look at the new car, check the rear door: What makes you feel satisfied right after opening the door?
Choosing a two-wheel or four-wheel drive SUV does not affect the suitability of the model to be a family car. In fact, an SUV with a slight increase in height will make your child feel comfortable, meaning you do not have to bend over to get your child into the car.
Step 2. Consider the storage space on the car
If you've traveled with kids, you'll know that the family car would soon become their bedroom. So, when choosing a new family car, consider the luggage compartment capacity, take a look at the compartment for water bottles, glove boxes and even the storage space under the seat. And check the rear compartment of the car, as there will be times when you need to double the sleeping area.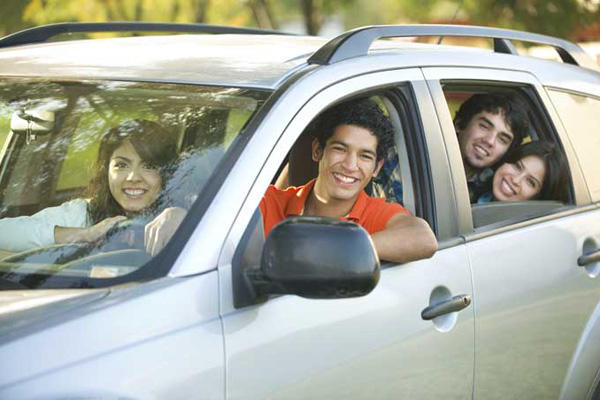 Consider the storage space on the car
Step 3: Pay great attention to the safety rating of the car you want to buy
The car you choose should be rated at least 4 stars by the Australasian New Car Assessment Program (ANCAP). In addition, the European New Car Assessment Program (Euro NCAP) is another factor you should be aware of, as this program focuses specifically on the safety of children in crash tests.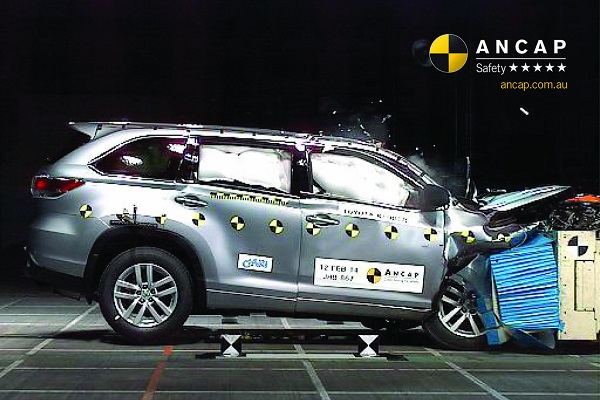 Learn about the safety ratings of the car you want to choose
Step 4: Consider the car model that suits the needs of your family
Is a "normal" two-wheel drive vehicle sufficient to do the job or do you need a four-wheel drive or even a full-time four-wheel drive?
To answer that question, you need to think about where you will use your car - are you living in the city or in the countryside? Since that may affect the choice between diesel or gasoline engine because if the distance you travel is long, a car with a diesel engine would be more suitable.
Do you often drive on the dirt road? If yes, you should not hesitate about spending money on a four-wheel drive vehicle. But if you live in the inner city and never go off-road, four-wheel drive is a complete waste.
In Australia, even the coldest places in the winter are hot in the summer, dark windows and air conditioning are compulsory. And if you live in some places where the rain is regular, windscreen wipers with the rain sensing sensor are the right choice.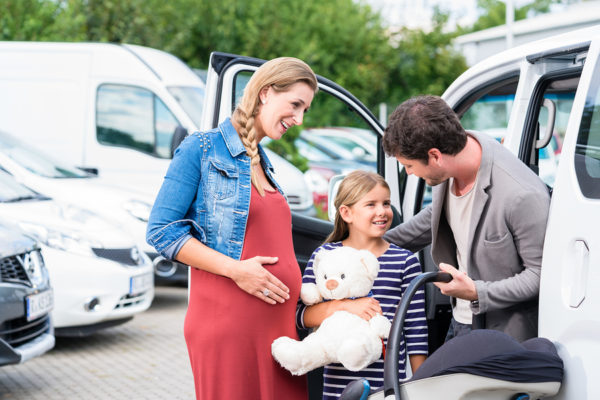 Consider car models that fit the needs of your family
Step 5: Take a test drive
As mentioned earlier, make sure you bring a child seat and it is best that you have your kid with you when you take a test drive. That way, you will identify problems before bringing the car home.
Also, you also should check whether the side windows are easy for children to see outside and whether there are ventilation openings to supply air for the heating and cooling system (not all car model have ventilation holes). And if you are having a test drive when your child is sitting behind, ask them what they think (of course the child could be aware of the problem). Or maybe you can take the rear seat and feel more clearly.
Step 6: Learn how to use the equipment in the car
Most modern cars are very well equipped these days. However, some features are necessary such as the ability to lock the side windows so that your child cannot open or close, the backup camera and so on.
The rear cup holder can be very useful for long trips, although many children's chairs also have a cup holder. And even though a DVD player built into the headrests of the front seats is fantastic for a long-distance trip, a portable DVD player can be much cheaper.
Step 7: Consider the budget for your family car
Budget is clearly the most important factor, dominating all other issues when choosing a family car. So, calculate the amount you have and start looking for cars within that price range. But you also need to consider the cost of running a car such as fuel, service or insurance fees.
>>> Click to get more helpful tips and advice for all car owners