Fabulous features and other things you need to know and watch out for!
If you've seen Mr. Bean, cartoons or real life where the character was played by Rowan Atkinson, then you are well familiar with the car he's known to use in both versions. Yes, it is the one and only Mini Cooper.
Mini Cooper, not only because of its exposure through these TV series and movies, has quite a striking physical appearance as it is unique and definitely stands out when you park it in the middle of a crowded street. With its petite size yet fancy appeal, anybody who sees it undoubtedly takes a second look.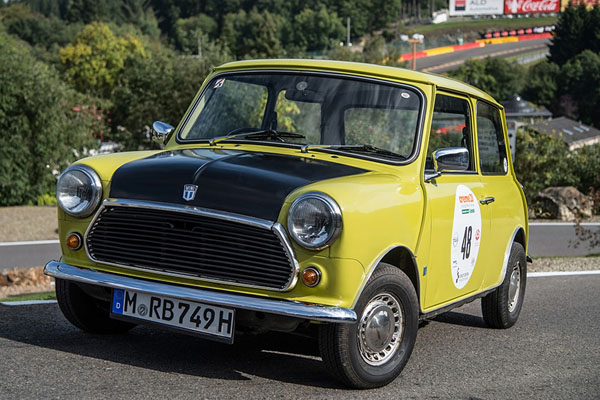 Even during its old model, Mini Cooper already exudes a classic, requires-a-second-look impression
We experienced it first-hand, when a few years back, a good friend of ours who owns a variety of both classic and high-end sports car, let us use his Mini Cooper just because he doesn't use it that much and doesn't want it to wear out without being used. So, being generous as he is, through our uncle who owns an auto repair shop where I've also worked for before, we got the old version Mini Cooper for quite some time. How lucky can we be?
Fast forward to today, Mini Cooper has evolved a lot not only in terms of exterior features and appeal but also in the interior, performance, technological and safety aspects. Given that it already looks classy and cool before, it only got better today.
Excited to know what the Mini Cooper 2018 has in store for us? We at Philcarnews.com would be much happy to shed some light on your curiosity.
The Mini One arrived in the Philippines around June of this year and released two version, a 3-door and a 5-door hatchback. The British car manufacturer said that the Mini One 2018 variants would be their most affordable car yet. So if that doesn't excite you enough, then I don't know what else would.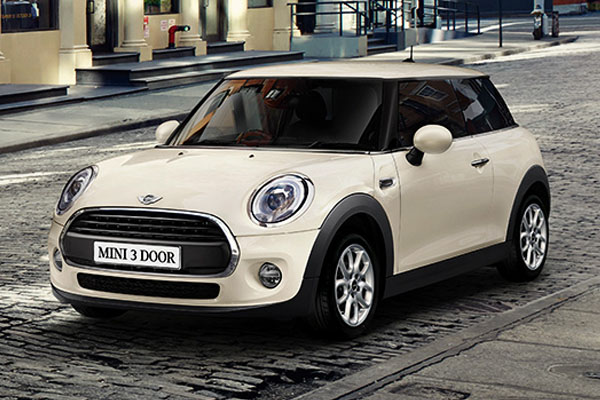 The Mini One comes in three-door and five-door variants
We'll take a look at the dimension of both 3-door and 5-door versions. The three-door Mini One comes with a length of 3,821mm, a width of 1,932mm and 1,414mm in height.
Meanwhile, its five-door version has a length of 3,982mm, 1,727mm width and 1,425mm for height. The five-door Mini One has a wheelbase of 2567mm, a track of 1501mm on both front and rear and a ground clearance of 145mm.
Besides the figures, the Mini One, 5-door specifically is available in five different colors, namely: Volcanic Orange, Electric Blue, Pepper White, British Racing Green and MINI Yours Lapisluxury Blue. It also sports its iconic oval headlamps, wide grille surrounded by chrome and fog lamps.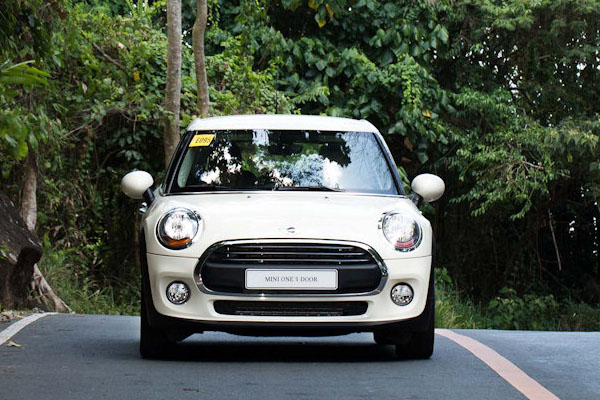 The Mini One still sports the same oval-shaped headlamps with the mini logo at the center
You will also notice that the tires my seemingly placed far outside and this is to provide much more legroom inside. As for the backside though, it still looks almost the same with the other variants as it still has the huge red tail lights with chrome surrounding them with the classic Mini icon in the center. It also has 195/55 R-16 tires.
If you seem to be impressed with the look of the Mini One 2018, then wait till you get to the inside. The interior of the 5-door Mini One is comprised of wide legroom, where both drivers and passengers can be housed up comfortably and relax as you drive or travel in the backseat. It also has leather seats that make it as sleek as its outside look.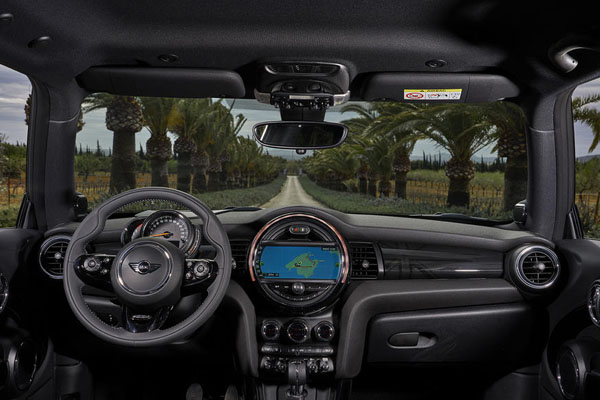 Classic exterior matches with sophisticated interior
The Mini One 2018 interior also has a modern infotainment system that it is equipped with an onboard computer for the speedometer, fuel consumption, speed and range. Besides these features, it is also equipped with shift point display, dual-zone climate control, hi-fi sound system (Harman-Kardon), MINI's central display system with MINI mobility system and Teleservices. It also features its very own MINI-MALISM Fuel-saving technology.
Performance wise, it accelerates by 10.6 kilometers per hour and can go up to its maximum speed of 192 kilometers per hour.
When it comes to engine performance, it is powered by a 1.2-liter three-cylinder gas engine that gives out 102 horsepower and also sports a MINI Twin Power Turbo Technology. It also uses a 6-speed automatic transmission which can deliver power to its R-16 Heli Spoke Alloy Wheels.
Same goes with many other cars, safety, again is the top priority when buying a vehicle. Of course, even if the Mini is very easy to drive, you still have to be sure that you have all the safety features you need to keep you from harm's way during accidents.
When it comes to safety, Mini was rated with four out of five. This falls under the respectable category rather than exceptional. It is secured with six airbags, as well as other smart safety features that include:
Cornering Brake Control
Airbag deactivation
Cruise control with brake function
Dynamic Stability Control System
Automatic Stability Control and Traction
Electronic brake force distribution
Brake Drying
Hill Assist
Given the list of safety features above, we can say that the new Mini One 2018 is equipped with the right, enough and appropriate safety features that can ensure everybody's safety inside the vehicle in cases of strong impact and crash.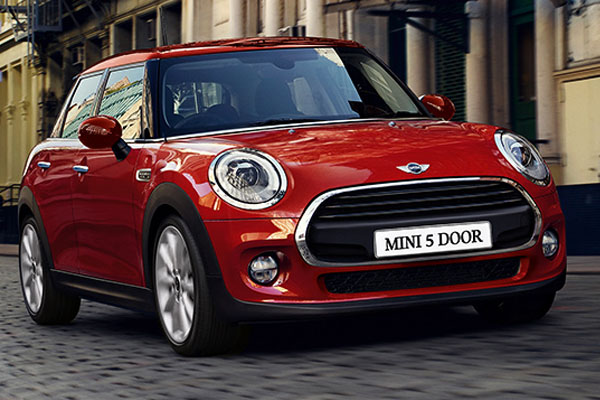 When it comes to safety, Mini was rated with four out of five
The five-door Mini One 2018 cost starts at about Php 2,230,000 and customer may be able to get it through financing under MINI Magic. If through financing, a potential customer might get if for Php 32,423 monthly. In order to know more about the payment terms, you can reach out to the nearest MINI dealership in your area.
Classic cars now sport a modern look, with contemporary technology and features. These very impressive combinations can surely impress anyone, even if it is quite pricey to start with. Anyway, you can decide to buy any other car which is way cheaper than the MINI, however, you're going to have a hard time standing out among the crowd. Elegance and uniqueness surely come with a price, but for MINI One, it should be all worth it.
>>> Click here to admire more new cars on Philcarnews.com
Source: Ivy Kristia Padura