If you're looking for AutoSweep RFID installation sites, you might be asking where the optimal location is. Here's a list of some common places. Let's explore!
RFID technology (radio frequency identification) is quickly becoming a popular way to manage traffic. For example, the Skyway Stage 3 toll roads are the type of highway that requires all cars to use RFID tags for faster and safer transactions. 
Many people have already begun using their radio-frequency identification coding, making it easier than ever before to drive between cities or regions! 
Throughout today, you will learn everything you need to know about Easytrip and Autosweep RFID installation sites. So let's check it out!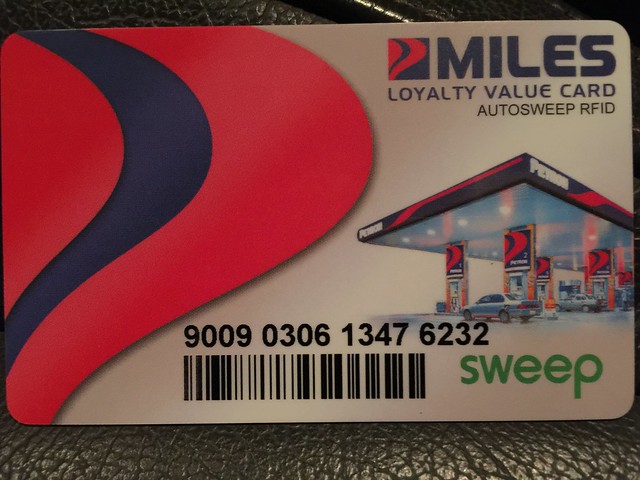 AutoSweep RFID Installation Sites
The country's two largest tollways (San Miguel Corporation and Metro Pacific Tollways Corporation) are pushing more individuals to get radio-frequency identification cards for their vehicles. These tags help avoid traffic congestion while accepting cashless payments.
The company has been keeping its word by making sure that these tags are available for anyone to get at all times of day or night. They also have locations where you can go if needed, like when your account needs reloading!
So, have you heard about radio frequency identification locations? The following is a complete list of RFID installation locations: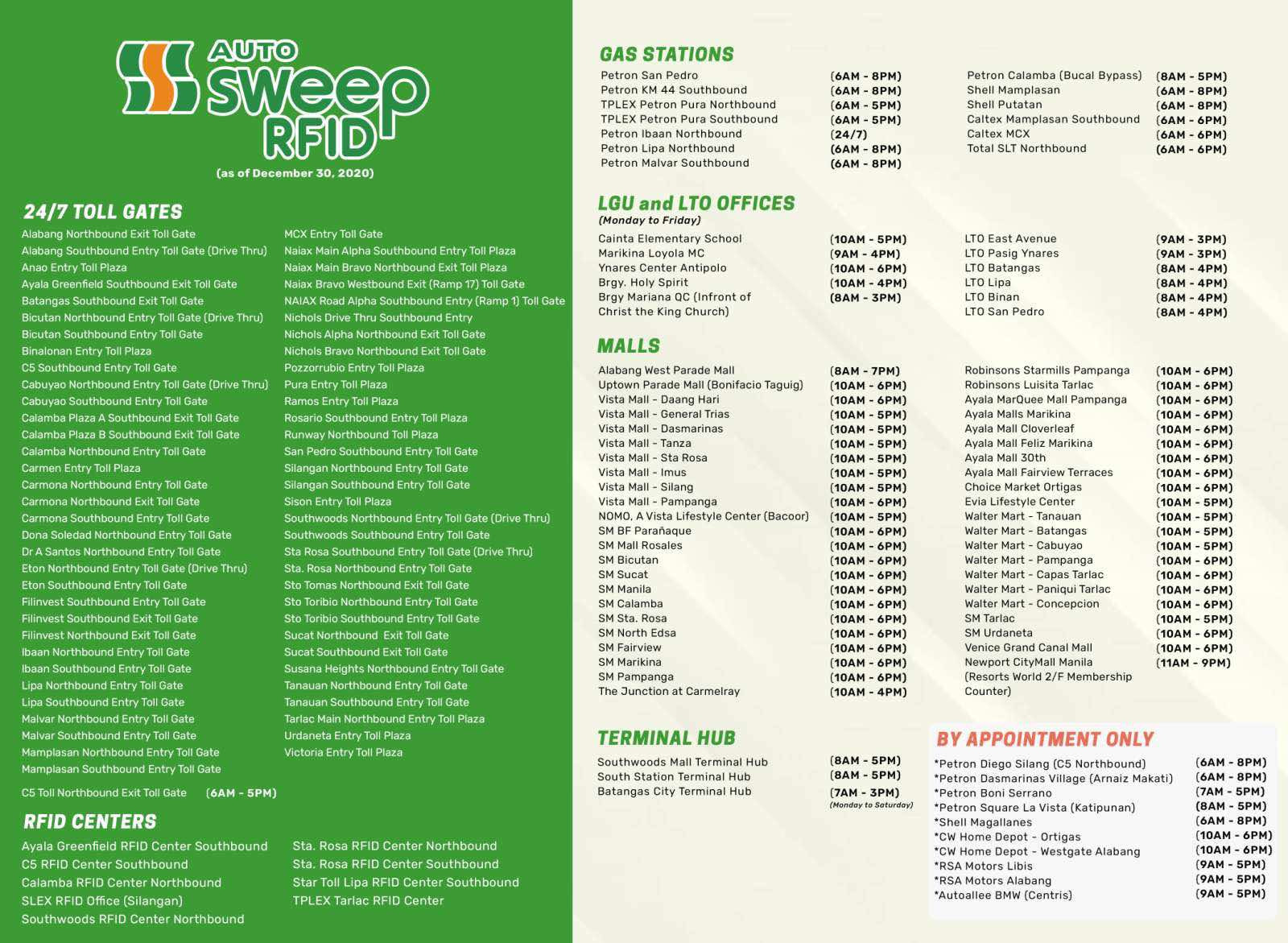 Many gasoline stations and malls will accept RFID installation for those who don't want to use the expressways. To avoid missing any sites, be aware of their operating hours and plan your journey accordingly. 
AutoSweep Installation Sites By Appointment
If you want to ensure that your business is operating at total capacity, an AS sticker should be the first thing on your list. SMC offers many options for these stickers, which will help traffic flow smoothly through any expressways they operate - notably Skyway Stage!
LGUs, Gas Stations & LTO Offices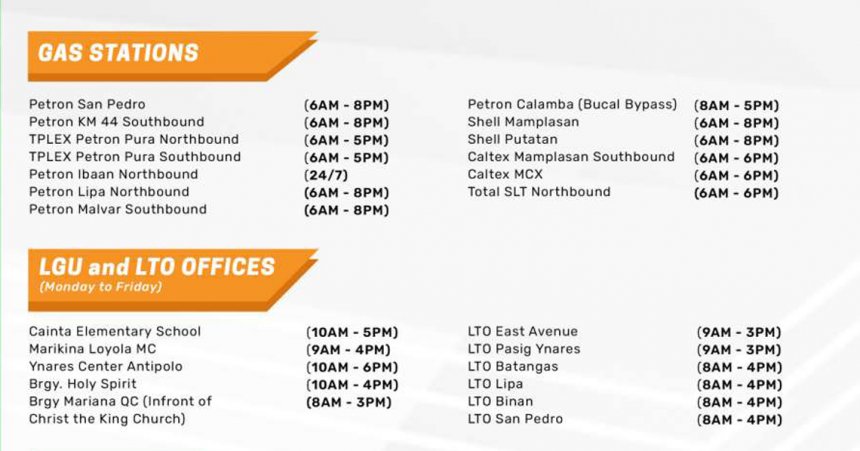 This company still accepts appointments at specific installation sites if you wish. You can look up their Appointment website and see which days are available! 
According to nowadays' site, there are plenty of open slots anywhere except Petron La Vista near Katipunan Avenue - so don't hesitate any longer before picking a perfect day!
What Is Autosweep RFID?
The radio frequency identification tag is essential when riding in the Philippines. It can be used on San Miguel Corporation's expressways to make cashless toll payments. In addition, you will get more benefits like fast pass lanes or free filming of commercials near the stations.
The South Luzon Expressway System, Metro Manila Highway, and NAIA Expressways are many toll roads built to allow easy traveling between cities.  
Other popular names include TPLEX, Muntinlupa-Cavite (MCX), and STAR Tollway which connects Paranaque with Las Pinas city.
The Land Transportation Office has issued a new fee for Tag cardholders who do not have enough credit on their accounts.
The third infraction will result in the suspension of your driver's license as well as a P1,000 fine. This might become difficult if you are frequently out and about in town!
Hence, it's essential to have a radio frequency identification soon. You can effortlessly link your existing account with Easytrip's system since it supports it and is easy to integrate. This is an excellent way to ensure that you're always within the law.  
Installation Costs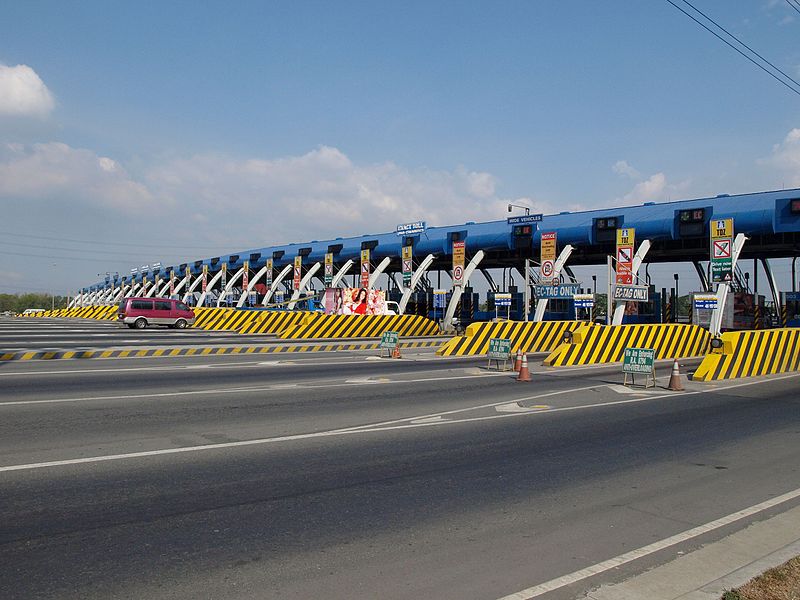 It's easy to get the Auto Sweep sticker! All you need is a valid ID, your vehicle registration, and a receipt (OR/CR).
Self-installation of a radio frequency identification is easy and quick, with the purchase price ranging from Php 500 for class 1 like automobiles, motorbikes, taxis, and vans. 
Upon process, the newly purchased tag already contains the purchased amount. This eliminates the need to rush to the AS reloading station, saving you time!
Besides, class 2 & 3 vehicles, such as buses, multi-axled trucks, and light trucks, must pay Php 1,000 as an initial loading fee. Like class 1, class 2 & 3, owners can only utilize the RFID after installing the device.
To begin, go to the Auto Sweep web and print a registration form. Then, fill out a registration form with the required information. Finally, you must take your registration form, a copy ID, and an OR/CR to any installation station.
Following submission, the company will place your new tag in crucial locations on your car that Auto Sweep will more effectively detect.
Installation Guide
AutoSweep is one of the few companies with stick-it-yourself RFIDs. As such, they will install it for you after submitting all required documents and ensuring your car fits their criteria!
Thus, if you want your radio frequency identification sticker to be detected, it's essential for the reader on a vehicle. According to reports online, some drivers have cut out pieces of their windshield tint to get a more accurate reading from the scanners.
To minimize such difficulty, keeping your vehicle's whole windshield or headlights free from any obstructions will help maximize the chances that a radio-frequency identification toll sensor can detect it.
Furthermore, you can talk to an AS representative who installs your radio frequency identification on the incorrect places of your car.  
Final Thoughts
Across the Philippines, AS has established almost 1,000 RFID locations. We've put up a detailed guide covering all you need to know about autosweep rfid installation sites. If you have any more questions, don't hesitate to contact Phil Car News today! There are more tips and advices that might help you in some cases, make sure to check it out too!