Let's get to know the plug-in hybrid cars that have the best fuel economy.
One of the not so good things that every car owner can get in owning any form of vehicle is that fuel powered vehicles contribute to the already polluted air and atmosphere. Yes, we may own a car that we keep healthy, goes through its scheduled preventive maintenance religiously and doesn't smoke belch, but it doesn't mean that our vehicles absolutely doesn't emit any carbon dioxide that damages nature. We may not see it, but our vehicles surely emit carbon dioxide one way or another.
So to become environmentally friendly, car manufacturers have developed a way to somehow, no matter how little, do their part in lessening the automotive industry's impact to air pollution – and that is by producing hybrid cars, which are powered not solely by fuel engine, but they run by like half engine, half electric motor.
With this configuration, if the car is not 100% powered by fuel engine, then it consumes and burns lesser fuel than normal cars, which is a good start in saving the planet from harmful chemicals. Less adding insult to overwhelming injuries, right?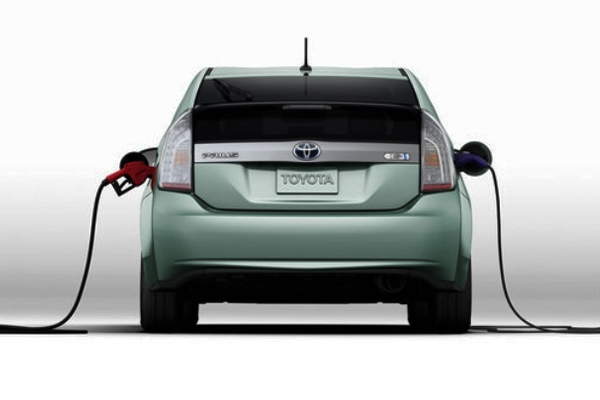 To become environmentally friendly, car manufacturers have developed hybrid vehicles
Hybrids have three different variants and one of them is a plug-in hybrid. Plugin hybrids are the cars that use bigger batteries to power the vehicle, which you can either plug-in to a power outlet to charge, or you can also charge it as the engine runs.
Since they are also using fuel, it would also be good to know which of the plugin hybrid cars have the best fuel economy. Anyone interested in getting hybrid vehicles also needs this information for efficient monthly budgeting.
1. Audi A3 Sportback e-Tron 2018 
Who doesn't love Audi? I have associated Audi with the one and only Tony Stark and ever since I have always been fascinated by it. And Audi, fortunately, has made its own contribution in the growing number of plug-in hybrids in the market and that is in the form of the Audi A3 Sportback e-Tron.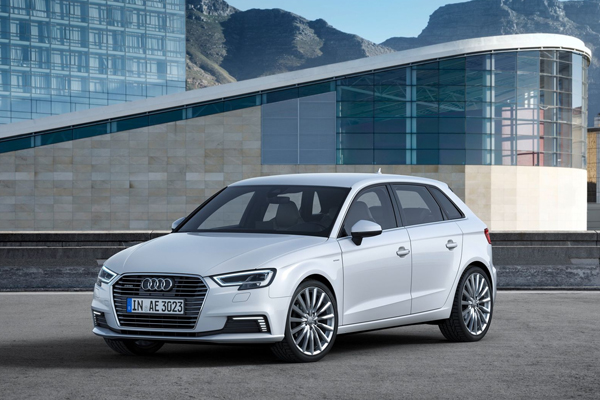 Audi made more environment-friendly with the Audi A3 Sportback e-Tron 2018 that produces 204HP through its electric motor
Being a plugin hybrid with a sporty physique, this Audi variant is equipped with a 1.4L turbocharged 4-cylinder TSFI engine that can produce up to 204 HP and up to 258 lb. ft torque. Surely, this car can boast its low-end torque with high-end power.
The Audi A3 Sportback e-Tron boasts an EPA-rated 83–86 MPGe. The price of this vehicle starts at $39,500.
2. Kia Optima Plug-In Hybrid 2018 
It is good to know that Kia has its own share in this list, through its powerful sedan, the Kia Optima Plug-In Hybrid. This Kia is very modern and technologically advanced that it uses a permanent magnet synchronous electric motor and a Gasoline Direct Injection (GDI) engine and added the power together so it can go all electric.
It has an EPA rating of 103MPGe and it offers two ways of charging its battery – Level 1 (120V charger) that can use the same power outlet used for your home appliances, which is ideal for overnight charging; and Level 2 (240V charger) which can be charged in public stations or can be installed in the comforts of your own garage and can get your car charged in less than 3 hours. You can even control its charge settings through Kia's UVO Eco App through a compatible smartphone.
The price of the Kia Optima Plugin Hybrid starts at $27,985.
>>> Also check out: Alternative Cars: 2018's Best Hybrid Cars In the Philippines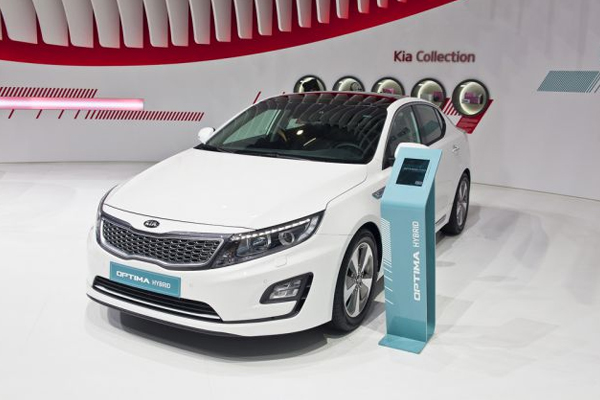 The Kia Optima Plug-In Hybrid 2018 is efficient in charging as well because you can charge it through its 120V at the comfort of your own home!
3. Honda Clarity Plug-In Hybrid 2018 
Honda's entry in our list of most fuel-efficient plug-in hybrids is its Honda Clarity Plug-In Hybrid. Seats five people comfortably, this vehicle can reach up to 340 miles combined range rating and 110 miles combined gas-electric fuel economy rating. You can either go full electric and reach up to 47 miles or go for gasoline power if you're going on longer road trips.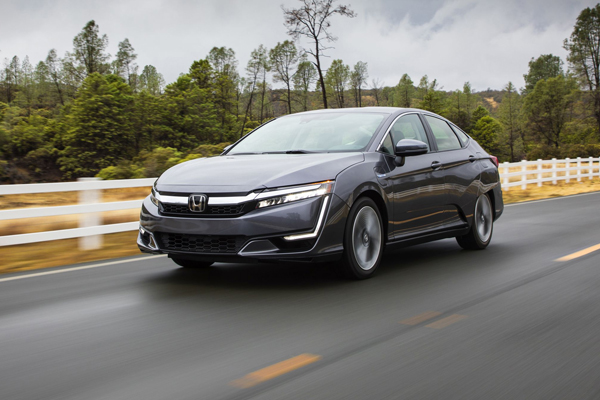 The Honda Clarity Plug-In Hybrid 2018 can go all electric for short distances
In terms of charging, a potential buyer of this car have two options: One, he can use its 240V charger and it can be fully charged in about 2.5 hours; or through a 120V power outlet that can go fully charged in 12 hours. This vehicle can be charged at home, or in ChargePoint or EVgo Stations.
The Honda Clarity Plugin Hybrid is available starting from $33,400.
4. Hyundai Ioniq Plug-In Hybrid 2018 
Comes in two variants, Hybrid and Hybrid Limited, you can surely make most out of the Hyundai Ioniq Plug-In Hybrid's options of going electric or going fuel powered.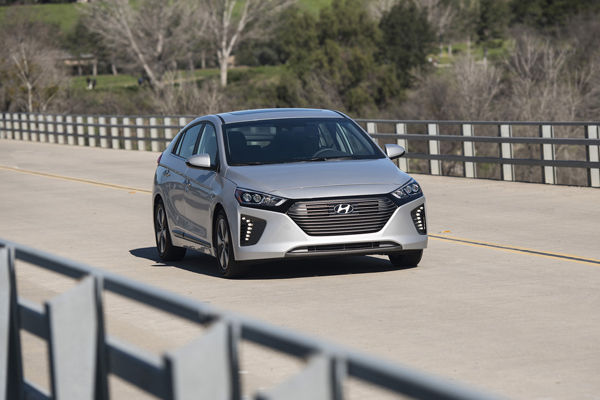 The Hyundai Ioniq Plug-In Hybrid 2018 can be charged quickly, and if using a 240V charger, it can be fully charged in less than 3 hours!
Both of these Hyundai plugin hybrids use 119MPGe, and 52MPGe combined and runs for 29 miles while powered on all electric. It can also produce 139 horsepower combined.
Charging this vehicle with a 240V charger can get it fully charged for a maximum of three hours, but usually, it's less than that (approximately 2 hours and 18 minutes) while if you charge it through a 120V charger, it can get fully charged after approximately 9 hours.
Its price starts from $24,950 for the Plug-in Hybrid and $28,300 for Plugin Hybrid Limited.
5. Chrysler Pacifica Hybrid 2018 
Chrysler has its own entry in our list today, with its 7-seater Chrysler Pacifica Hybrid that boasts its 84MPGe and can run up to 33 miles if purely electric powered. This plugin hybrid from Chrysler comes in three different variants namely: Pacifica Hybrid Limited, Pacifica Hybrid Touring L and Pacifica Hybrid Touring Plus.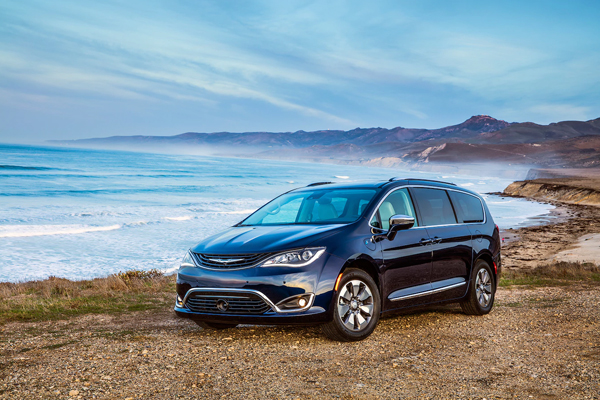 The 7 seaters Chrysler Pacifica Hybrid 2018 can run up to 33 miles in pure electricity alone
If charged through a 240V charger, it can be fully charged in about 2 hours while if using a 120V charger, expect it to be fully charged for approximately 12 hours.
The Chrysler Pacifica Hybrid price starts from $39,995.
6. Ford Fusion Energi Hybrid 2018 
The 5 seater Ford Fusion Energi Hybrid comes in 6 different engine types ranging from 1.5L Ti-VCT GTDI I-4 EcoBoost® with Auto Start-Stop technology to 2.7L EcoBoost® V6. This entry from Ford boasts its 97MPGe. It has a Lithium-Ion battery, eCVT automatic transmission and a 120V Convenience Charge Cord.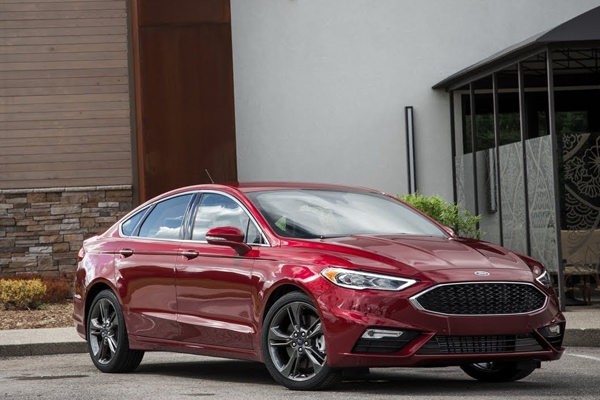 The Ford Fusion Energi Hybrid 2018 has a lot of options to offer its customers where they can choose the best and most efficient for them
The price of the Ford Fusion Energy Hybrid starts from $31,400.
>>> Click to catch latest car news worldwide
Source: Ivy Kristia Padura