Read to know which will be included in our list.
Ever wondered about the strongest and most hard-working vehicles available in the Philippines? Filipinos are known for customizing their vehicles, even the private ones, to be used for various types of activities, such as transport service and business errands.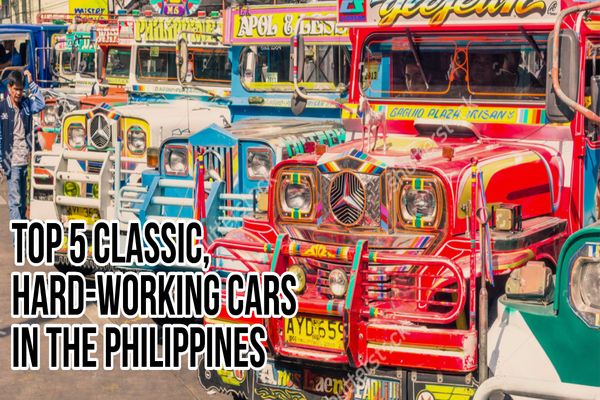 This article will show you 5 of the most classic, commonly used cars in the country
Lamborghini, Ferrari, Mustang, Corvette, and a lot more - these luxury cars are eye candies and we are definitely fond of them, not only for being fancy but because they are fast, too. Besides, who wouldn't love their beautiful interiors? Despite this, however, many common types of cars also deserve the spotlight for being part of our practical, daily life. Philcarnews.com will list 5 cars which are part of our daily commuting routine that help us get to our destinations.
1. The iconic "hari nang kalsada" Jeepney
The number one most hardworking car on our list would be the iconic "hari ng kalsada" - our very own local jeepneys. This type of vehicle has been used for decades and was initially used during World War 2 by the military. The first set of jeepneys were adapted for a different purpose, which is to carry units of people who were left behind when the war ended.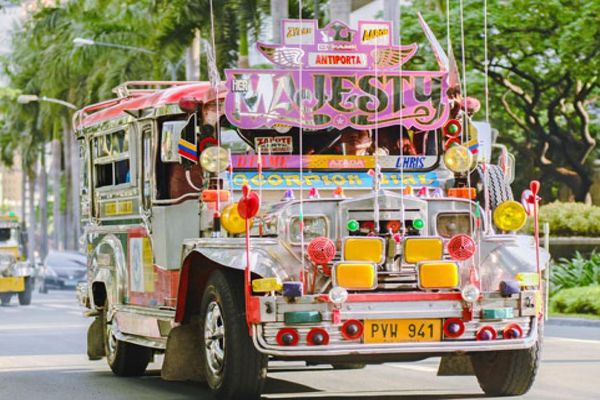 It is also used as a service for a family excursion, tourist and other private services all over the country
In the present time, jeepneys are considered the cheapest way to commute since it can carry more than 10 passengers at once. Our local drivers are even known their creativity, with their vehicles showcasing funny signs that are meant to uplift their passenger's mood. If you are a regular commuter, you have probably seen one of these signs that say "Sigaw ng Darna pag papara" or the "Bayad muna bago matulog" and admit it or not, you have probably caught yourself smiling at these messages.
Jeepneys are also a classic example of transportation engine that still functions despite the old age. Sarao Motors used to be the major automotive company that manufactures jeepneys before it was closed. So if you see an old-looking jeepney on the road, chances are, this vehicle runs on ingenuity and its driver's sheer determination to keep it working.
2. Toyota Tamaraw FX
Another vehicle that we regularly see on Philippine highways is the classic Tamaraw FX. If you think the name was derived from our local endemic mammal called Tamaraw, then you got it right. When the Tamaraw FX was introduced in the early 90s, a lot of Filipinos bought it to be used as a family car, but because of its strength and high endurance for rough roads and carrying heavy loads, it is later used as public transportation vehicle as well.
Similar to the jeepneys, many locals also use it as a service for different, private activities
The Tamaraw FX is a good alternative to jeepneys because of its convenience. The seating arrangement is a lot better and it is equipped with air-conditioner which is something that a regular jeepney can't offer.
3. Mitsubishi Adventure
The Mitsubishi Adventure is one of the last traditional AUVs in the vehicle market and is also a practical choice for the budget-conscious. It is economy-friendly, versatile and famous choice for family and small businesses because of its diesel-powered engine.
This type of vehicle is what we usually see as a newer alternative for the Tamaraw FX as a public utility vehicle. It may be old in style but pretty much environment-friendly if we take into account its cleaner emission compared to other vehicles.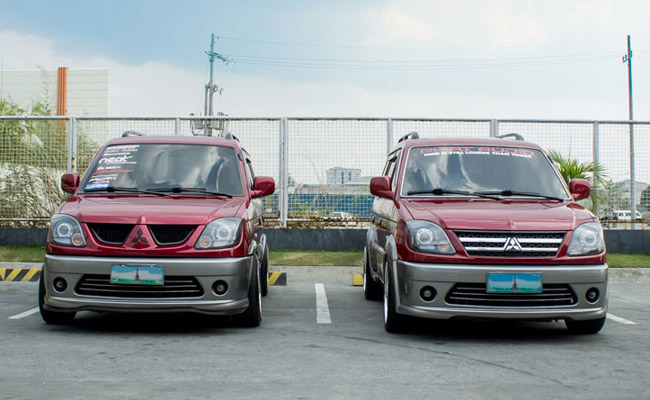 The Mitsubishi Adventure is also known as the Mitsubishi Freeca and Mitsubishi Kuda in Indonesia
4. Toyota Vios
The Vios recently received a 5-star rating on the NCAP ASEAN safety test, gathering a total score of 80 over 100, which means it is not only a practical choice in terms of budget but also your number one option when it comes to car safety and endurance. The Toyota Vios can be your reliable family and personal car, decently equipped with features for added driving comfort.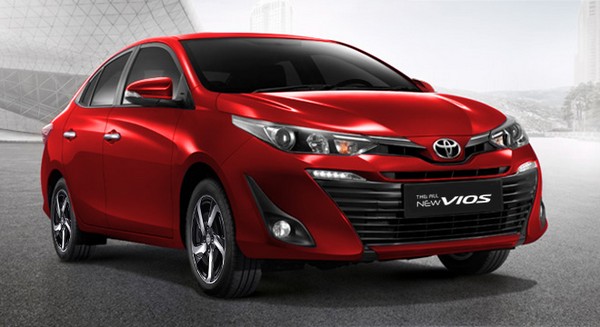 The Vios is one of the most famous units Toyota has created
5. Mitsubishi Montero Sport
Ever since its first drive, we've commended the Mitsubishi Montero Sport as one of the most capable pickup platform vehicles (PPV) you can buy today. With its good ride (for a truck-based SUV), advanced eight-speed automatic, rugged underpinnings and seats for seven, it's safe to say that the Montero Sport is an SUV worthy of your shortlist.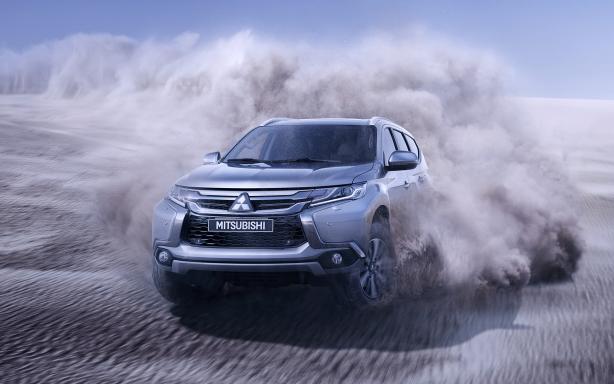 This classic from Mitsubishi is a great choice for the off-road!
Source: Hanna Miel Sanchez