The spied Chevrolet Corvette 2019/2020 comes equipped with Michelin Pilot Sport 4S tyres.
The mid-engined Chevrolet Corvette 2019/2020 has been spied while being tested. At present, there hasn't been any official detail about the engine but it is predicted to be a dual-clutch one due to an amount of "lightning-fast" gearshifts.
It is also reported that Chevrolet has registered a trademark named "E-Ray," which is likely to represent a sub-brand for electrification. This is consistent with the previous report that a hybrid version of the Corvette might be offered, probably a plug-in hybrid and possibly even a fully electric variant.
The mid-engined Chevrolet Corvette 2019/2020 was caught while being tested
In this encounter, the tire sizes of the Chevrolet Corvette 2019/2020 are also revealed. They measure 245/35R19 and 305/30R20 at the front and the rear respectively and branded by Michelin Pilot  Sport  4S.  
The car's exterior isn't much to be unveiled due to a heavy camouflage but the exhaust outlets seem to be farther toward the corners, instead of being quite centralized in the previous model. Besides, the door handles also look relatively low, below the wheelbase's crease line.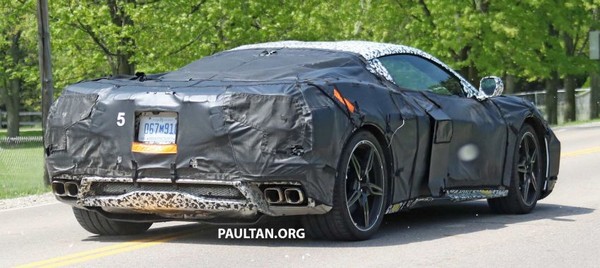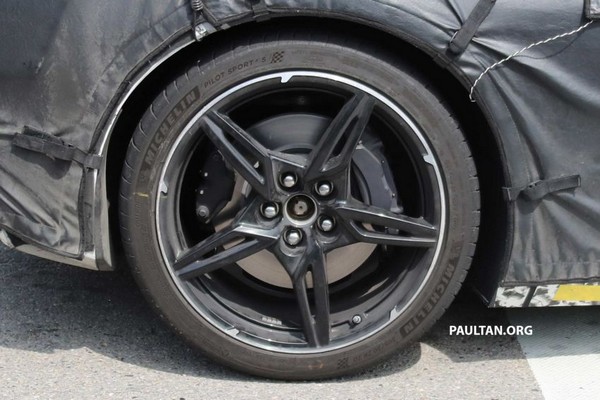 The Corvette's tires are Michelin Pilot Sport 4S
Image source: Paultan